Beer pairs well with many things, and cigars are certainly one of them. When paired well, the two separate, but equally awesome items can compliment one another very nicely. And when we needed some good cigars, naturally we hit up our friends at Famous Smoke Shop, in Easton, PA. They sent us some of their favorite cigars to pair with some beers we had on hand. Between cigars from Famous Smoke Shop and some choice brews we had in the beer fridge, this pairing beer with cigars was set in motion. The plan was set.
The first cigar's name preceded itself, Arturo Fuente's Don Carlos. Named for the family's patriarch, Don Carlos Fuente, this one promised to be an offering of their best. This rich, full-flavored cigar needed a proper pairing, so we had to turn to something epic, literally. Big Bad Baptist Imperial Stout, by Epic Brewing was just the thing. The robust, woodsy character of the cigar was nicely balanced by this whiskey barrel aged imperial stout's cocoa nibs and coffee.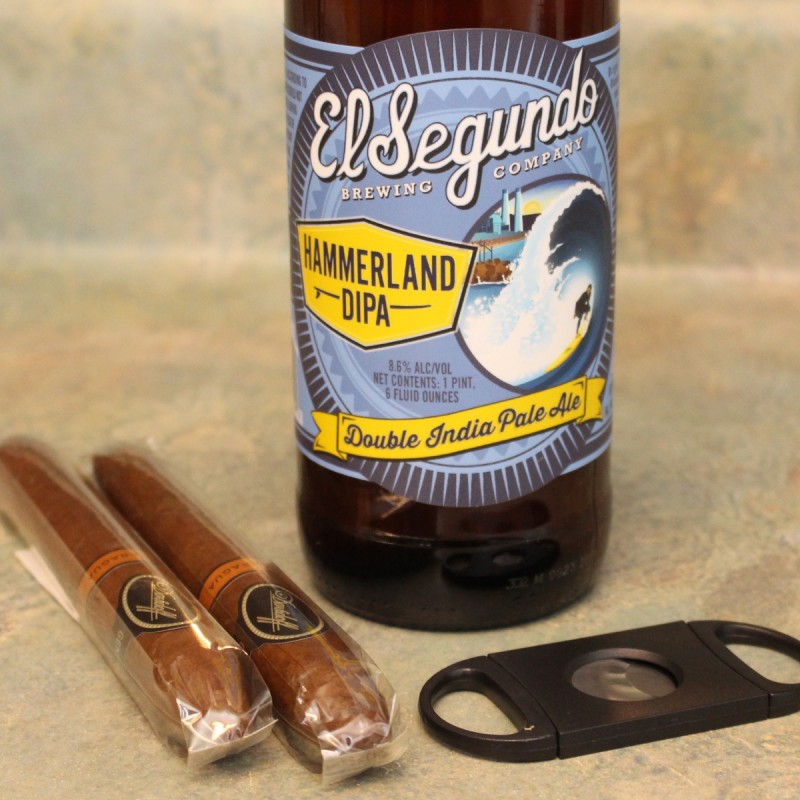 We were instantly intrigued by the second cigar, a Davidoff Nicaragua Diadema, as it has an elegant, unique shape. The subtle Nicaraguan notes of sweet and salty require an equally charismatic beer — enter Hammerland Double IPA, from El Segundo Brewing Company. The light citrus flavor juxtaposed against the nice malt backbone. The mellow, sexy lines on the cigar to go with a sexy beer.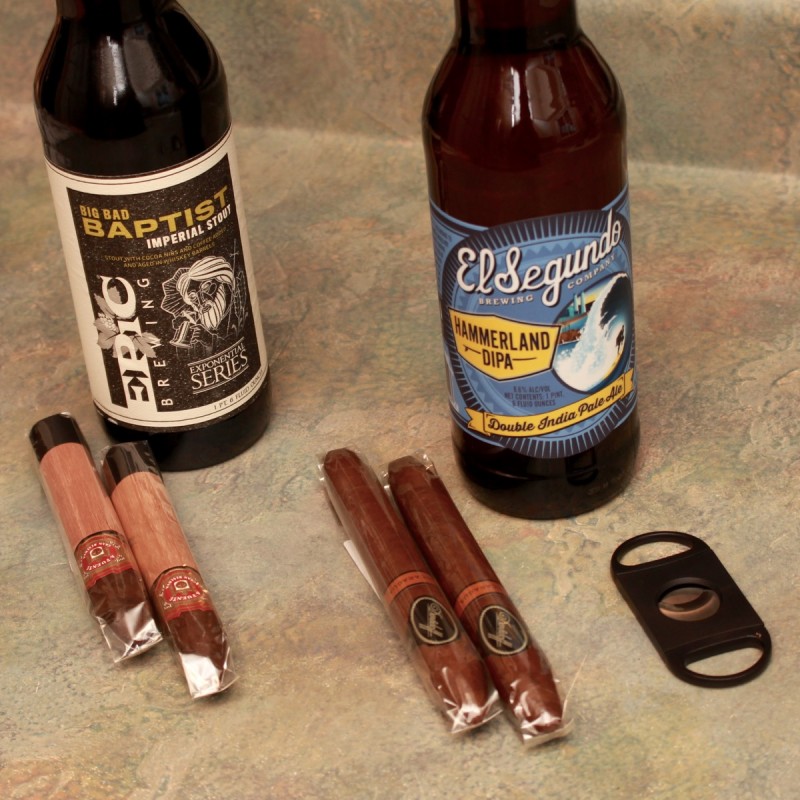 When pairing cigars with beer, look for complementary characteristics. The Davidoff paired nicely with the lighter beer, while the Arturo Fuente's went perfectly with the imperial stout, because of the bold robust flavors of each. In the end, each cigar complimented each beer quite pleasantly, as we felt like we indeed experienced a perfect beer-cigar pairing session. As Colonel John Hannibal Smith would have said, "I love it when a plan comes together".

 

Tags: