Have you ever offered beer to a woman? Whether you are a beer drinking gal offering to a friend; or a boyfriend, husband or guy offering to your girl; often, I'm sure you are met with a wrinkled nose and the words "I don't like the taste of beer." How does that girl adapt to have a relationship or marriage with a beer loving fanatic? Well from a woman who has been there, if you can't beat 'em, you drink with them!
I worked my way gradually into the craft beer community. On an anniversary trip to San Diego, years ago, my husband had me fit a brewery into our itinerary. As uninterested as I was at the time, when I look back I think it's pretty cool that we got to see this small San Marcos brewery, Stone! We fell in love with the beer, the craft and developed a new passion in our lives. Since that day we have been to many brewery festivals, including Stone's anniversaries, tasted hundreds of beers and now plan all vacations around where we can find great beer. When mommy and daddy go away on vacation our daughter always asks "are you going to go see beer" and the answer, sweetheart, is yes!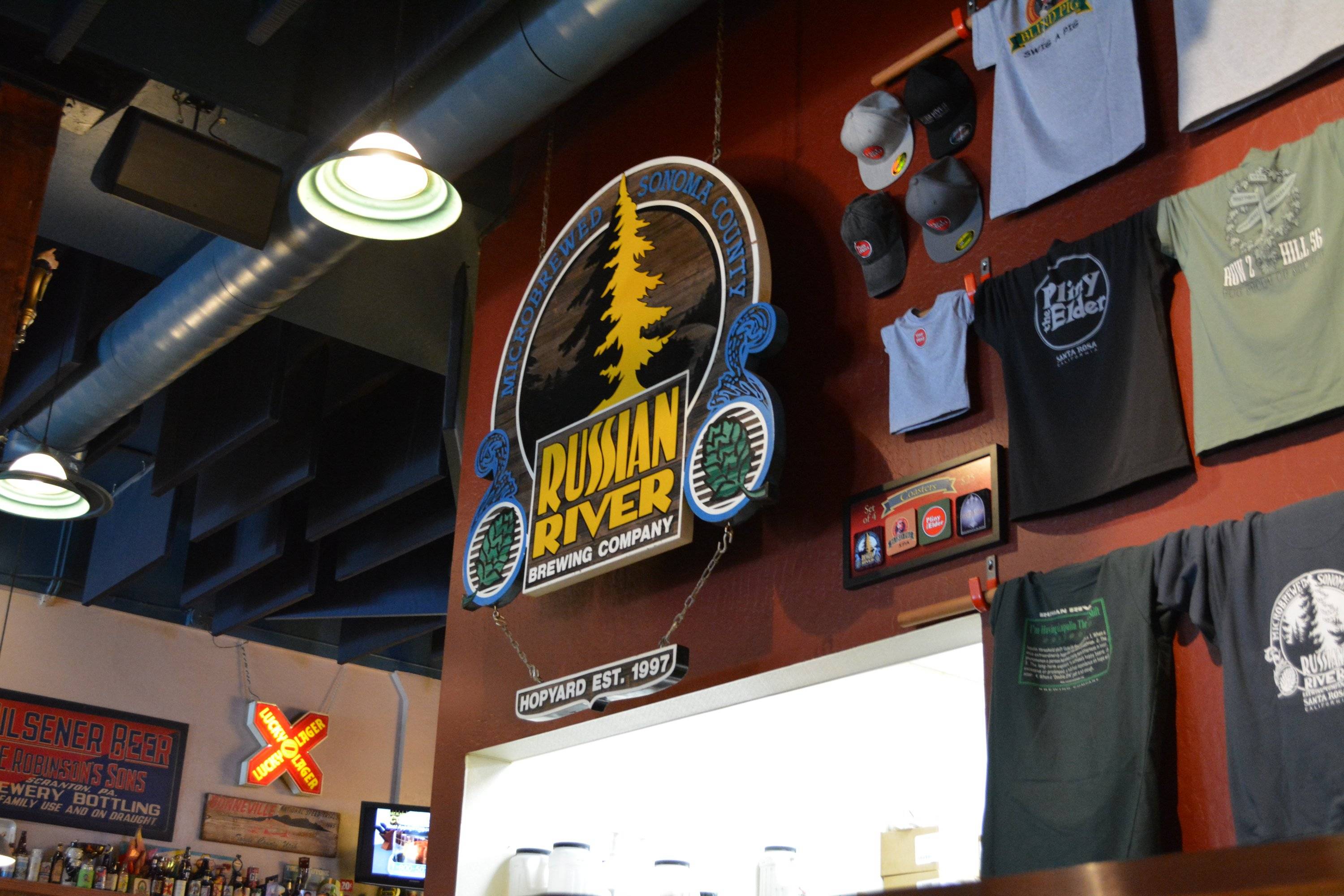 Three years ago for Christmas I got online and started researching this phenomenon call Pliny the Younger. I figured out the dates and the closest hotel. On Christmas morning my husband opened a card that had our hotel itinerary and the blurb from the Russian River Brewery website. You would have thought I included a million dollars in that card for the smile that spread across his face. We went up to Santa Rosa on Friday and ended up at Lagunitas Brewery that evening. We had a 4oz taster of every beer they had on tap, all 24. The next morning we woke up and headed to Russian River. We arrived at around 7:30am and were about 20th in line. We sat at the bar and didn't leave until 5:30pm. My favorite beer that year was a special tap of Damnation 23. When we left on Sunday we knew we had to go back again the next year.
That next year my husband and I turned 30. For his birthday I planned a brewery trip through San Diego. I used my type A personality to plan the trip perfectly. I painstakingly researched every brewery in the area and then planned our trip based on proximity. We started at Stone, now in Escondido and then traveled down from there and over. By Sunday we had been to 13 different breweries. The next month we headed down south again for the 16th Stone anniversary party.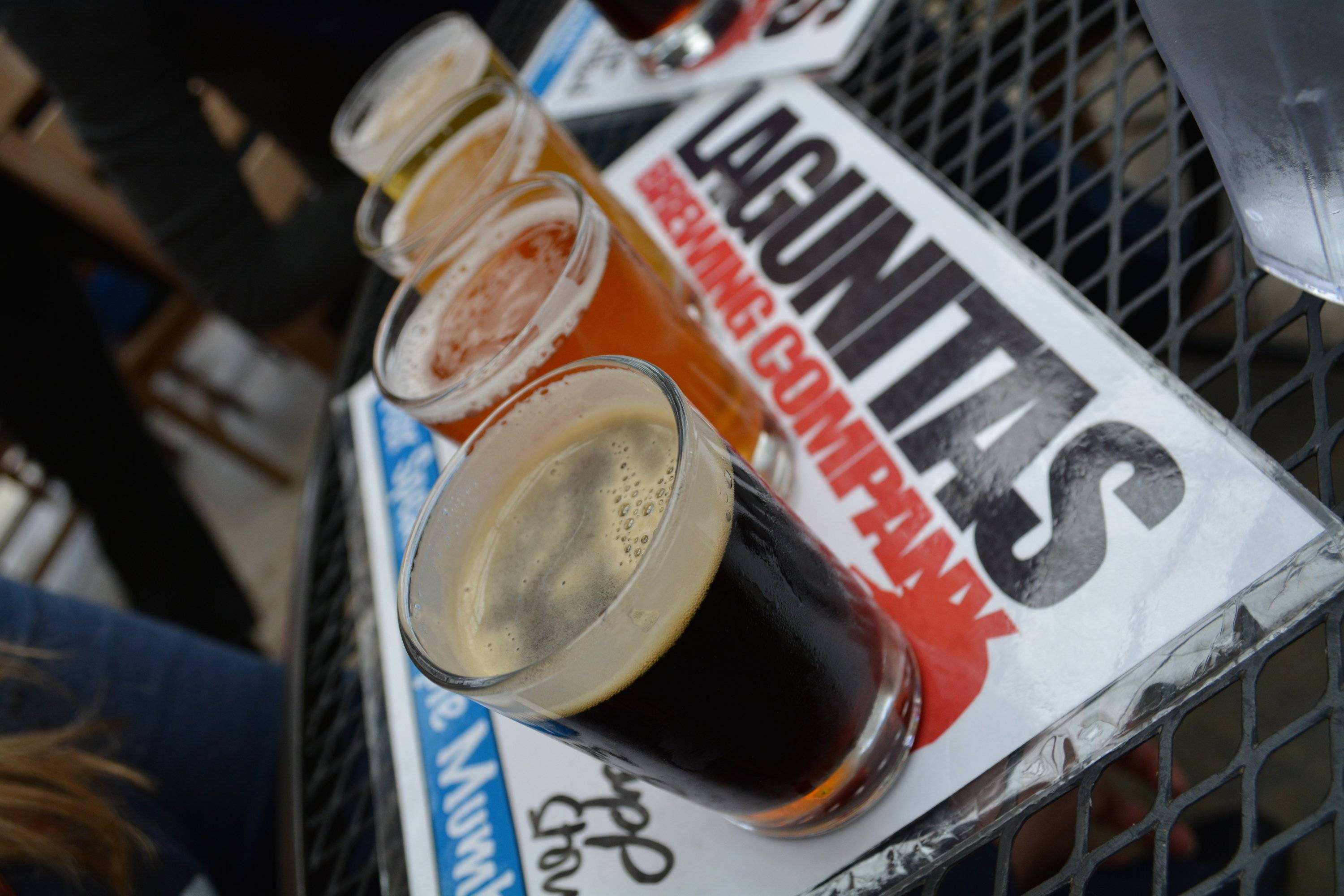 A few months later it was time to plan for Pliny again. By December we had booked our hotel and found out I was pregnant with our second child. After discussing our trip I could see the disappointment in my husband about the possibility of no Pliny the Younger that year. I caved and bargained that I would go and drive but I wanted a massage after we got back from the brewery. That year we went from Thursday to Sunday and were in line on Friday morning at about 7:30am. We were 3rd in line. We sat with another couple we met and had a great time. Aside from going to Lagunitas again we also went to Bear Republic for dinner. I guess that year I really enjoyed the food!
I was really excited to go to Russian River again this year after more than 12 months of no drinking. A strange thing had happened to my taste buds. After my pregnancy with my daughter I craved sweet things and especially the sweetness of many Belgian style beers. I couldn't wait to get to Russian River and have their entire Belgian side of the board. But after my son was born, all I wanted was sour, bitter beers. Russian River was perfect to satisfy any beer craving I had. We went up on Thursday again and stayed till Sunday. We drove straight into Russian River and arrived at 10pm Thursday night. I ordered the Belgian side of the board which included 13 beers and all their sours on tap. The beer I was most excited to try straight from the source was Beatification. Gueuze is now one of my favorite styles. The Pliny the Younger craze has become more crowded with every passing year. This year we were up at 5:30am and in line by 6:30am, about 10th in line. Once again we stayed at the brewery till around 5pm. I drank the Younger, of course, but couldn't wait for another glass of Beatification. In addition I had glasses of Consecration and Supplication.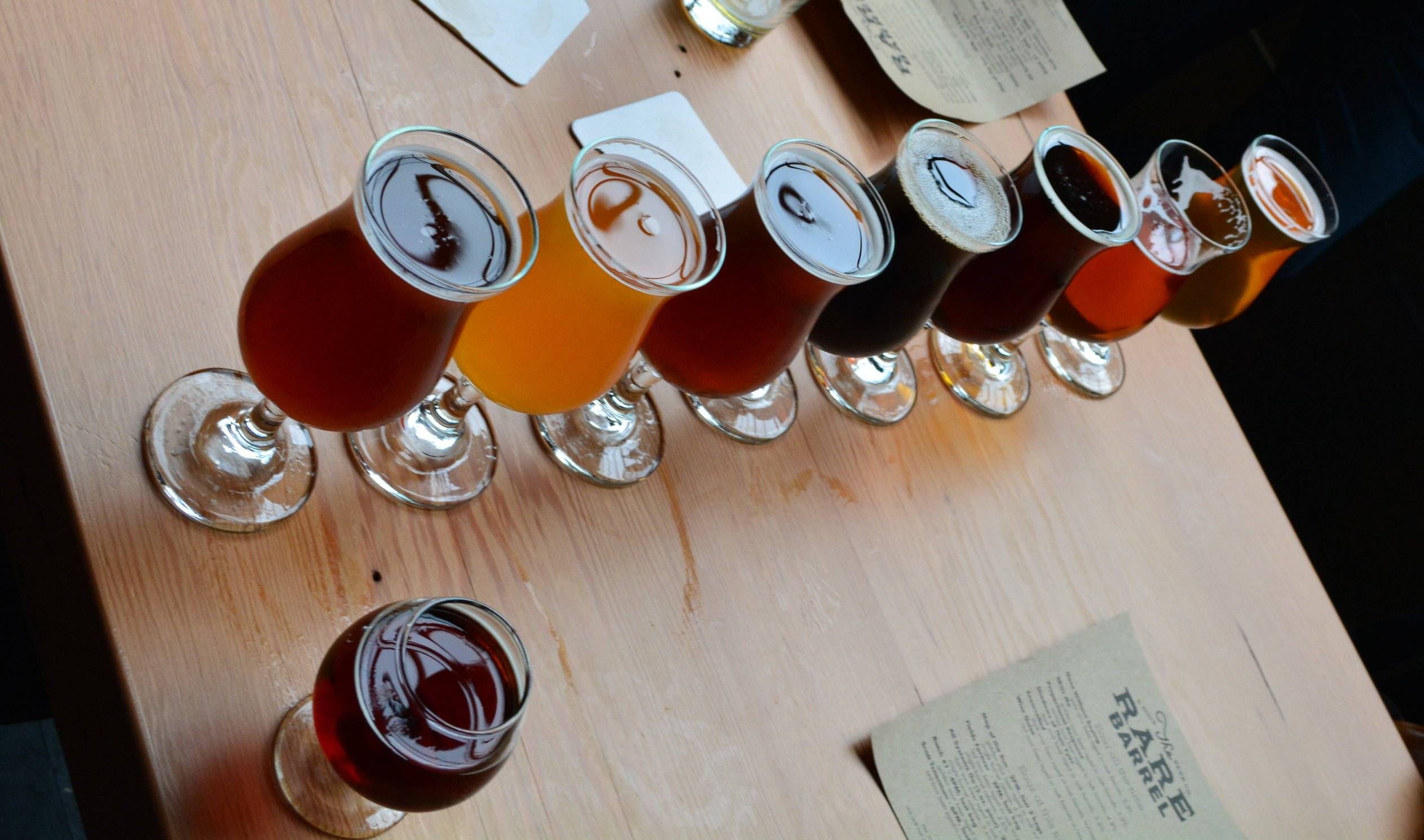 The next day we decided to head out on our own little brewery tour. We started with a tour of Bear Republic, I personally loved their Tartare Rouge. We then headed back down south to Berkeley. We made a lunch stop at Lagunitas Brewery on the way for some unique, hoppy beers. My flight included Sucks and Daytime. In Berkeley we visited The Rare Barrel. This is an all sour brewery and it was amazing. Most people wouldn't be excited to taste a sour coffee beer, but All Systems Go was phenomenal.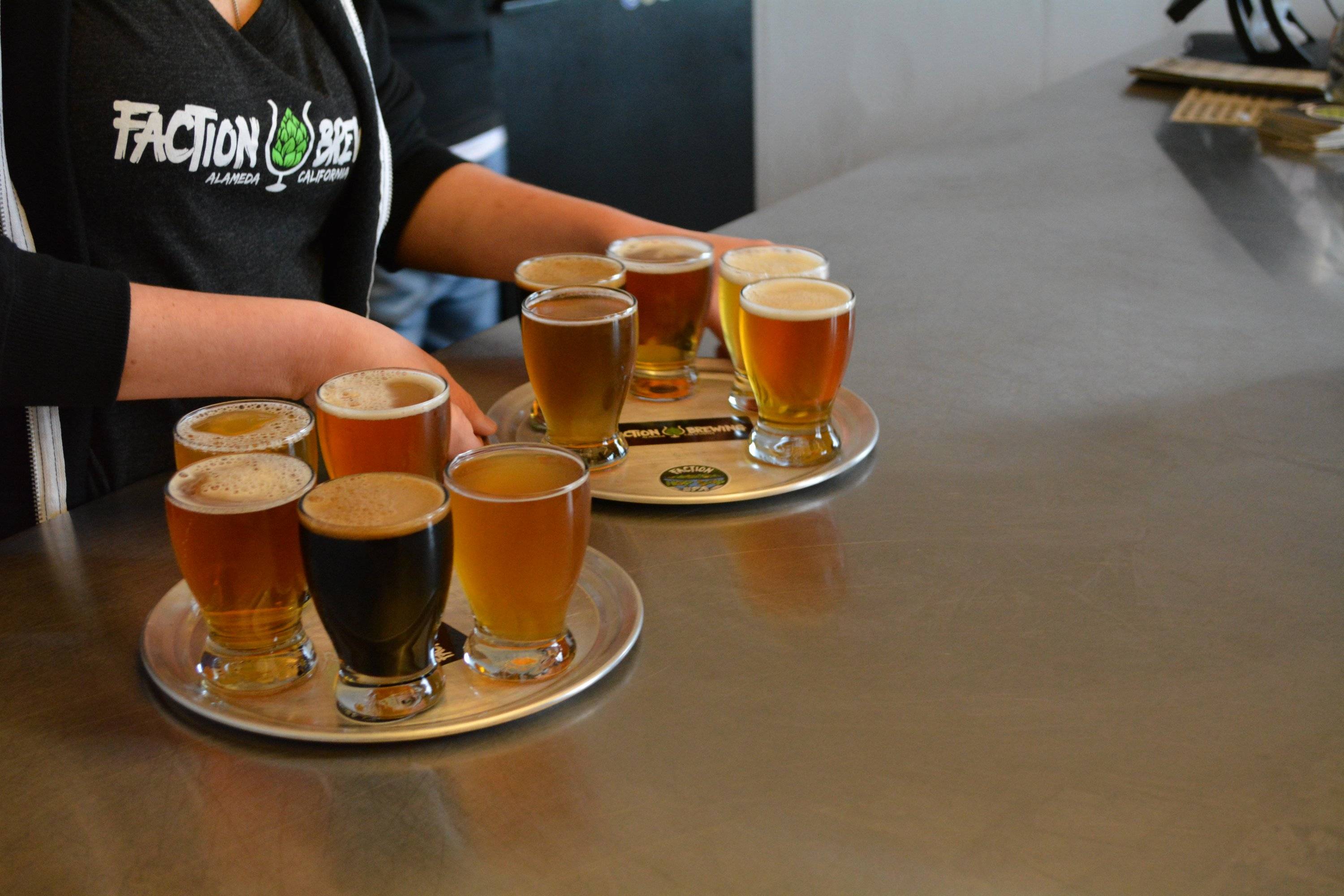 From there we went to the up-and-coming Faction Brewery. We had a flight of their beer selection while enjoying the view of down town San Francisco. I think great things are to come from this new brewery.

Since our first trip three years ago my pallet has grown and I am more adventurous when it comes to different styles of beer. From a novice savoring Fat Tire to understanding the complexities in some of the Belgian quads; my husband and I have found something we both enjoy and have fun exploring together.

Tags: