It's been a while since I've stepped into a brewery that hasn't opened it's doors yet. Although don't tell Jacob McKean of Modern Times Beer. A quick look around the building and you'd swear it has been a brewery for some time. The only blatant tell is the eerie absence of kegs and an aroma you only get from making the good bubbly stuff. That part begins in 1 week inside their new brewery.
Located in the urban core of San Diego this scion of the craft beer community plans to help drive a transformation to a more family friendly area. One where people ride bicycles through the streets instead of driving gas-guzzling machines. A place you can comfortably gather with friends for hours on end. These guys want to work with local organizers to help drive an improvement in their community, which I would currently describe as a forsaken industrial landscape with a few adult stores around the corner. Some might say San Diego prides itself as being knowledgeable in craft beer and that would be a difficult market to break into. McKean see's this as the perfect audience for his brewery's unique recipes.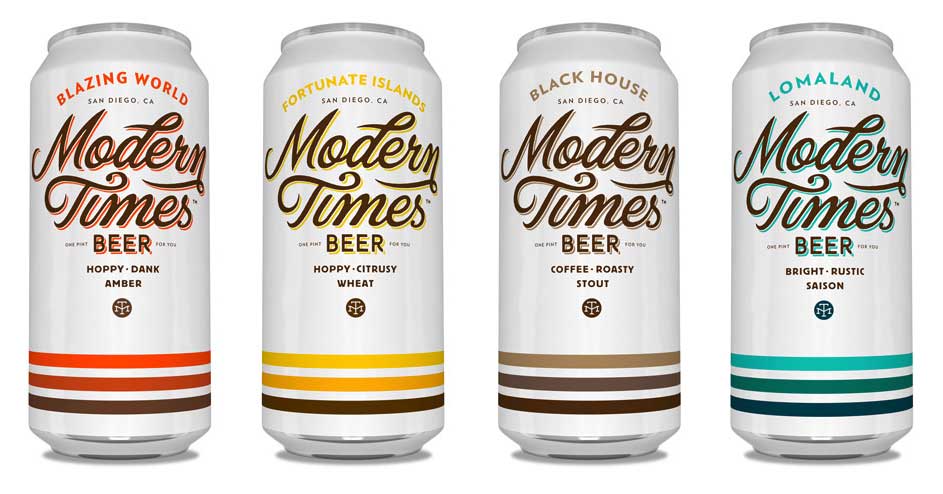 In mid February Modern Times announced via their blog, the addition of 3 full time employees; Matt Walsh, Derek Freese, and Alex Tweet. These names bring with them an intense knowledge and passion for beer. Matt Walsh was the Head Brewer at Lost Coast for the past 2 years with experience in establishing a quality control program. Derek Freese, formerly the Head Brewer at Monkey Paw Pub & Brewery, among other distinguished qualities, is a certified BJCP judge & Cicerone who has brewed over 30 styles in the last 18 months. Rounding out the trio with Alex Tweet who until recently was a Brewer & Cask Czar at Ballast Point, and also responsible for "a self-explanatory cask called Victory at Cereal - utilizing Cap'n Crunch" - sounds delicious to this blogger.
To put a brewery like this together requires a great amount of dedication, knowledge, time, and money. In September of last year McKean wrote an article for BeerPulse.com about how he raised $1.25 million to start his brewery. Less than a year later he founded a Kickstarter campaign with a goal of $40,000 and raised that in less than 2 weeks. With $1.25 million in pocket many people ask why a Kickstarter, isn't that abusing the system? I believe this is exactly what Kickstarter is for, helping people raise money for an idea. With the successful fundraising you can expect a "wildly creative tasting room" among other features cloaked in creatively catchy names.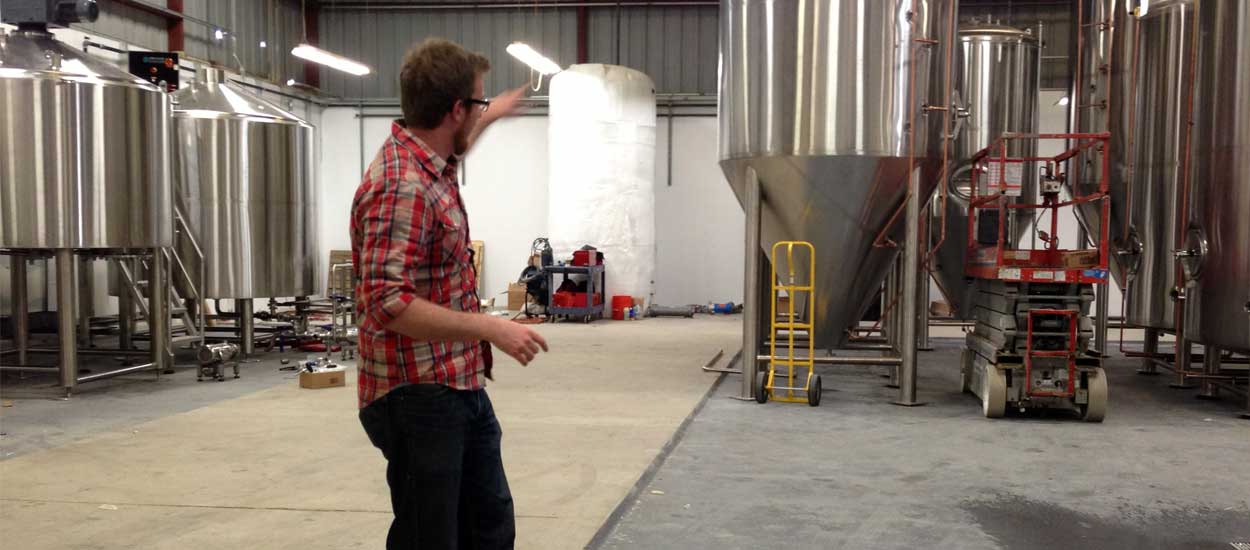 Just before leaving the brewery I was given the opportunity to taste a variation of Blazing World, a wonderfully hoppy Amber IPA that will one day take it's rightful place as a flagship beer. It is clear to me that the team behind Modern Times Beer is feverishly multi-tasking in order to obtain all the permits, prepare the brewery, build a tasting room, and making an impression on the locals with their witty humor and delicious beer. Keep an eye out for Modern Times Beer.

Tags: