Twelve years ago, in Upland, CA, a brewery opened it's doors: Dale Bros Brewery, and for twelve years everyone within a thirty-mile radius has been enjoying the brewing offerings of Curt & Andy Dale. Cable Airport, another of Upland's gems, was the stage once again for the Dale Bros. anniversary beer fest. And what a festival it was too: gourmet food trucks, cideries, kite flying, craft soda, the chalkboard paint van, giant Jenga, wineries, live music, and even more craft breweries than last year.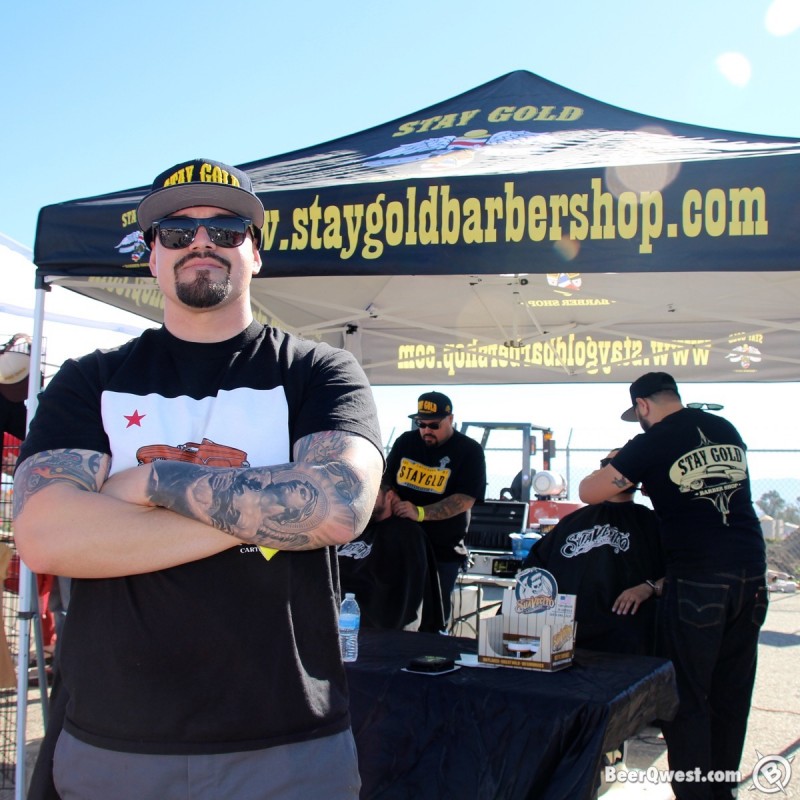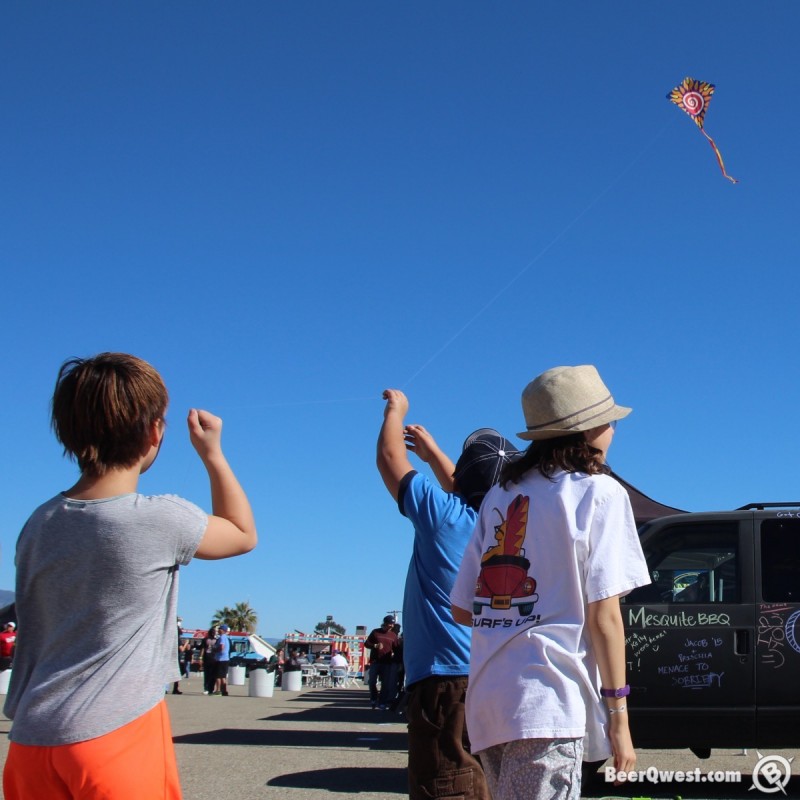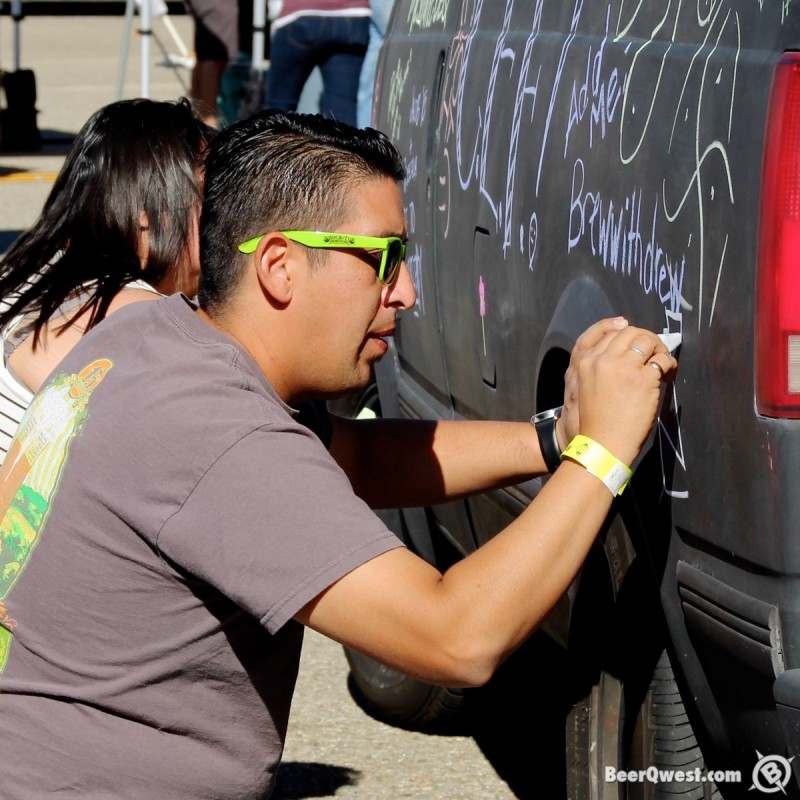 What with the Santa Ana winds kicking in, many kids were taking advantage of the blustery day by flying kites that were provided, while others colored on the chalkboard paint van or played giant Jenga, hula hoops, bubbles, cornhole, bean bag toss tic-tac-toe, and more. Stay Gold Barber Shop was tending to many craft beer drinkers' well-maintained beards.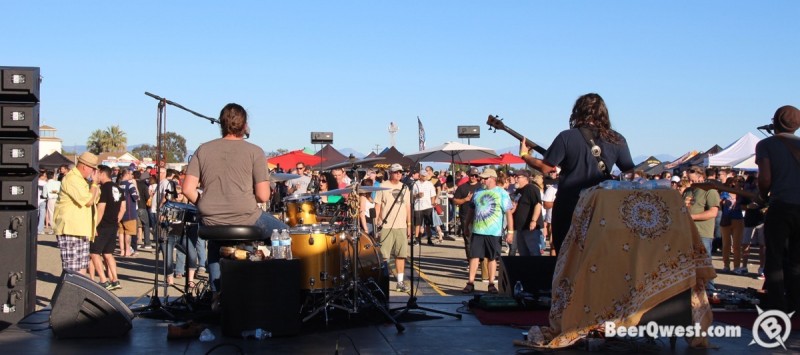 Walking through the festival grounds, we were immediately drawn to Bottle Logic's tent, for they had a contraption atop their tap: a Randall the Enamel Animal, by Dogfish Head, filled with grilled limes and roasted pasilla peppers for their Pale Ale to run through. Very tasty. Local boys, Hamilton Family Brewery, brought their Brethren Brown, as well as a just-tapped piece of awesomeness from the 2x4 series, 4x4 Triple IPA--four malts and four kinds of hops. This beer impressed many craft brew aficionados as well as brewers. Brew Rebellion had a pretty great set up, along with their Peanut Butter Stout. Wicks Brewing came with their highly-coveted Paladin Pale Ale. Alosta Brewing not only brought their finely crafted brew, but also a glass rinser, to rinse away previously enjoyed beer. Much appreciated.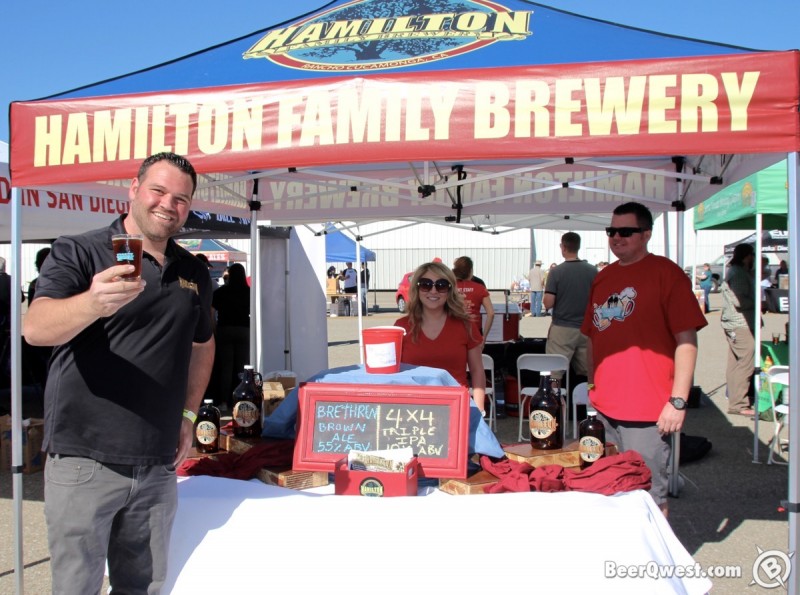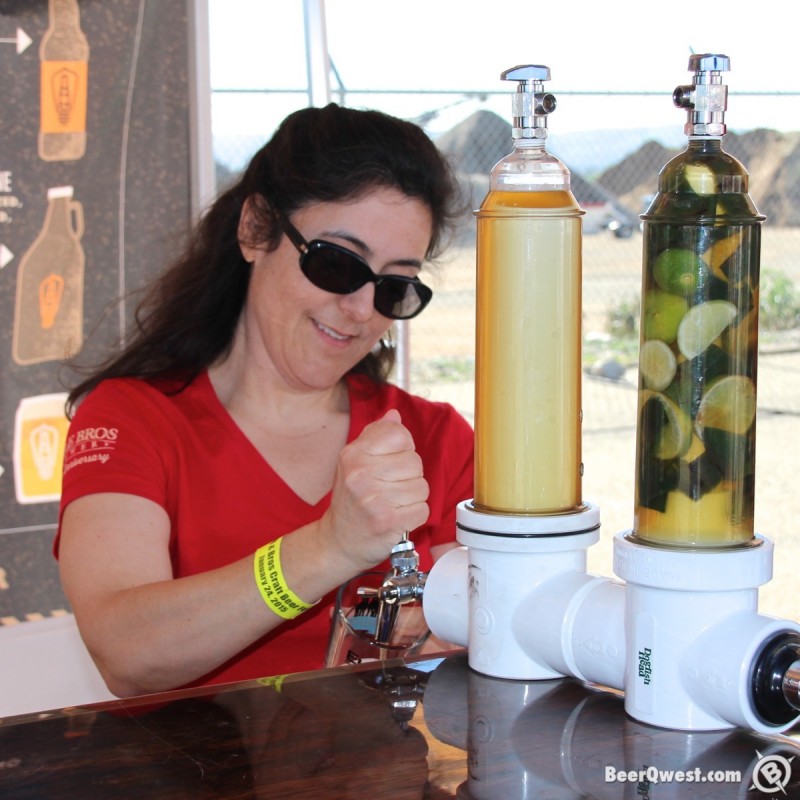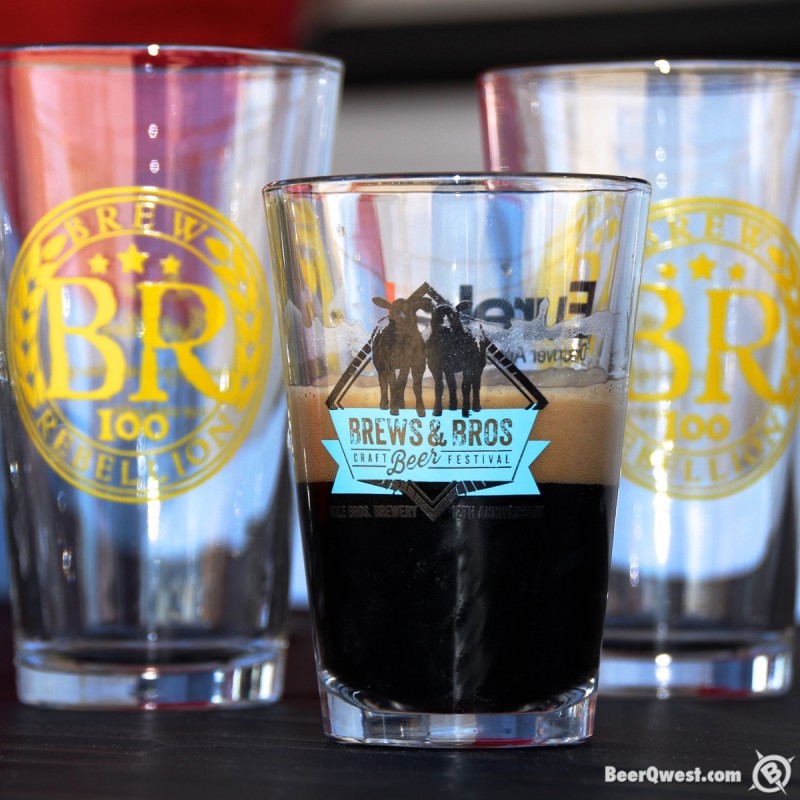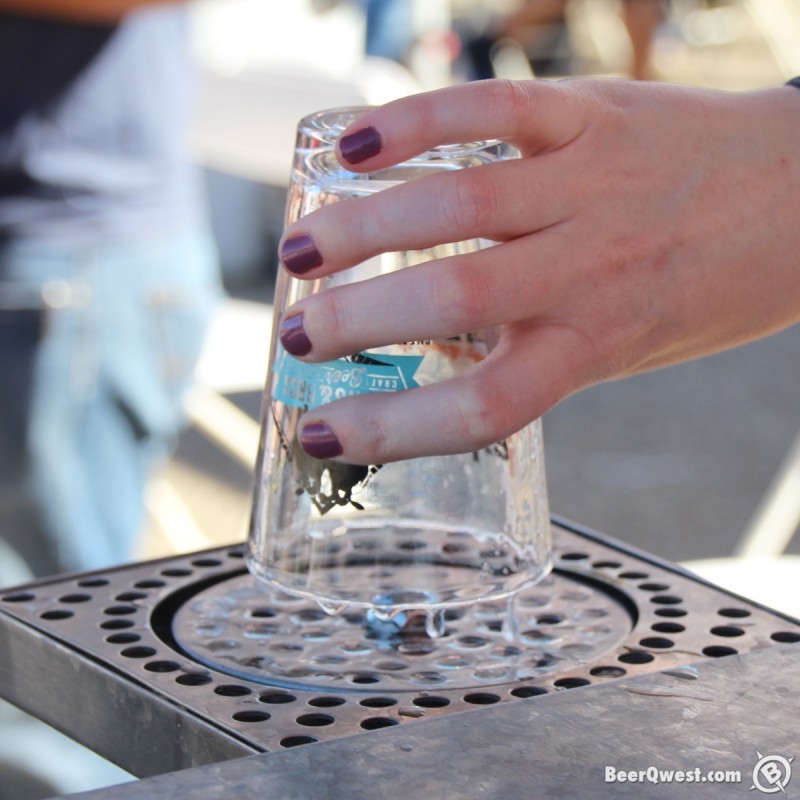 Our focus was also on Dale Bros. and what they had to bring to the event. Besides Runway IPA, Pomona Queen, Red Between the Lines, and Mango Shandy, Dale also had some great timed small batch releases, and they were nothing short of spectacular. One in particular caught our attention: Peachy Queen. As Curt Dale, Dale Bros. brewmaster, explained to me, they took Pomona Queen from two and a half years ago (from the old location!), pitched brett, added peach puree six months ago, then again last week. The result was a very well-conceived and delightful brew. (We may or may not have had a few more samples, just to make sure it was as great as we thought it was...and it was.)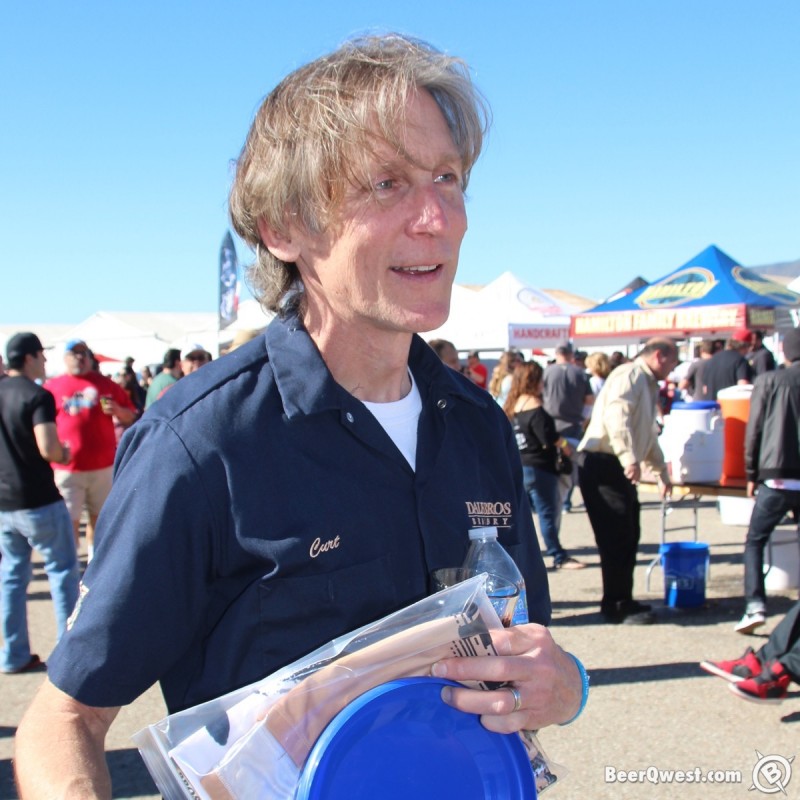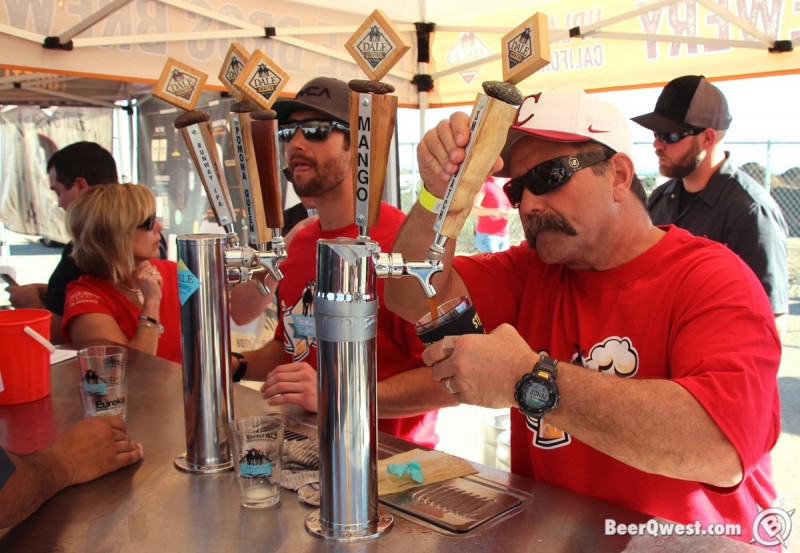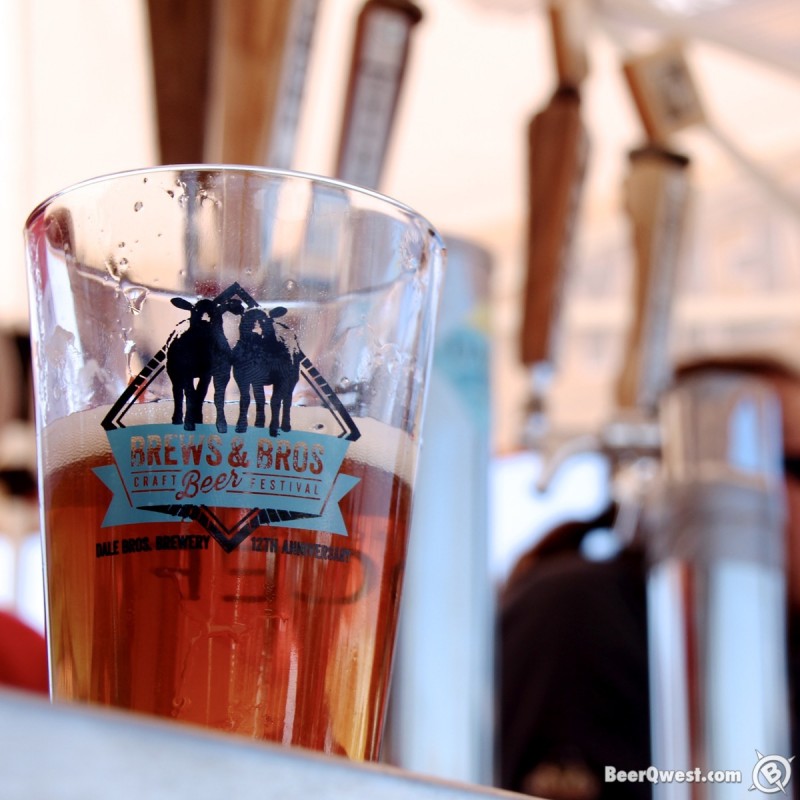 After checking out some custom bikes over at HWY 66 Choppers, we headed over to the food trucks. All looked great, but the one that caught our eye was the Grilled Cheese Truck. We got a sandwich called the Fully Loaded which consisted of mac & cheese, barbecued pork and caramelized onions. Deliciousness.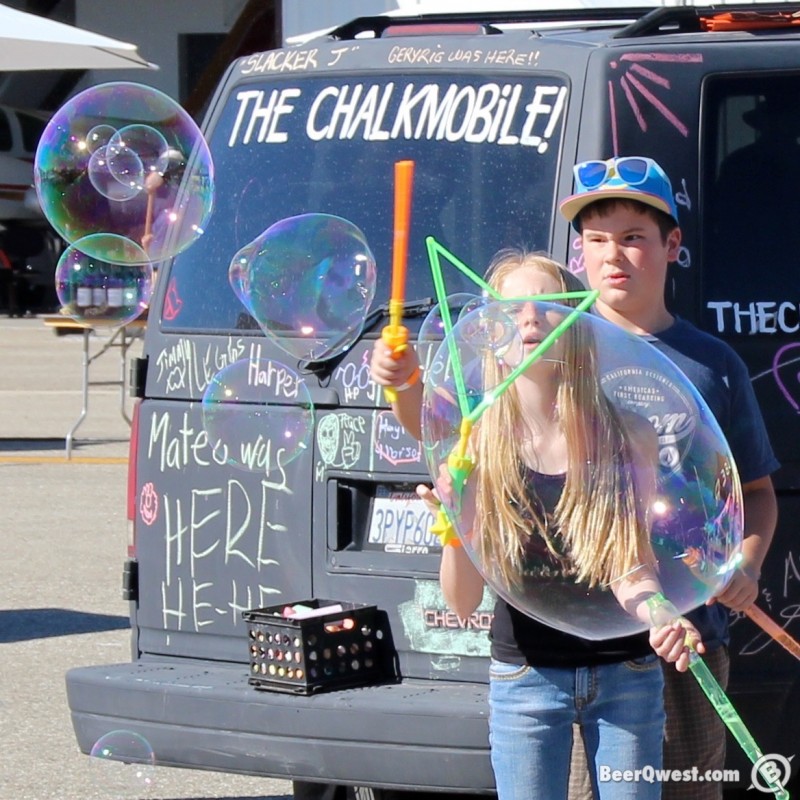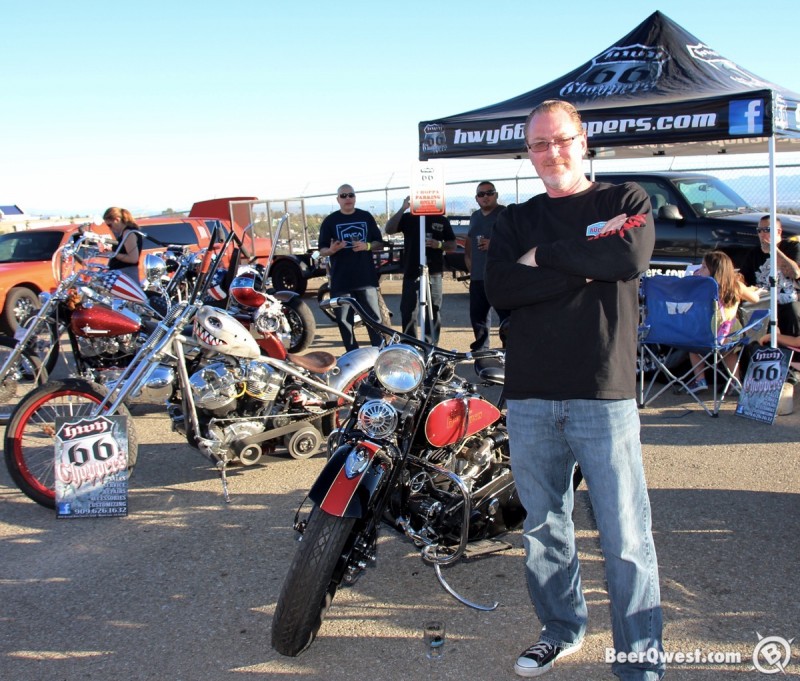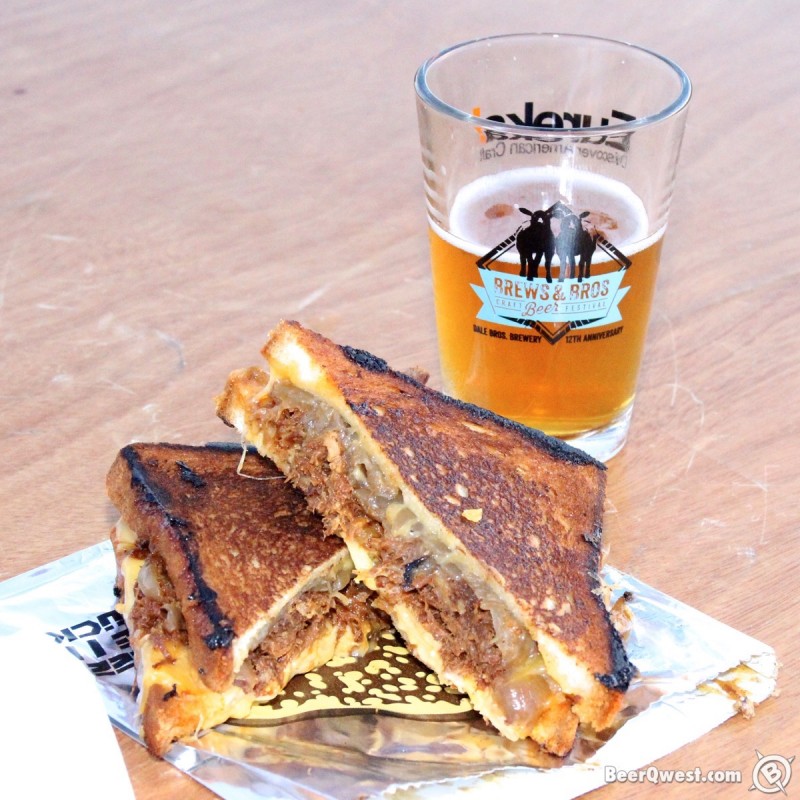 Andy and Curt Dale, Julie McAleer, Sam, Link and the rest of the Dale Bros team should be proud of what they have achieved, not only this particular beer fest, but the last twelve years of brewing quality craft beer. We applaud that they once again teamed up with Save Our Schools, the Claremont Education Foundation, benefitting local school kids. Dale Bros. has grown exponentially over the last twelve years and we look forward to seeing what the next twelve years brings. We thoroughly enjoyed attending the year's Brews and Bros Craft Beer Festival, and very much look forward to other Dale Bros events this year has to offer. Truly, our hats are off to Dale Bros Brewery. Cheers!

 

Tags: