I&I, the impressive little brewery from Chino, invited us to their 4th anniversary party, and we were more than happy to accept. Eric, Chuck, and Chris, the I&I partners, and crew opened their doors to a great many loyal supporters for an all-day, Jamaican-inspired craft-beer celebration.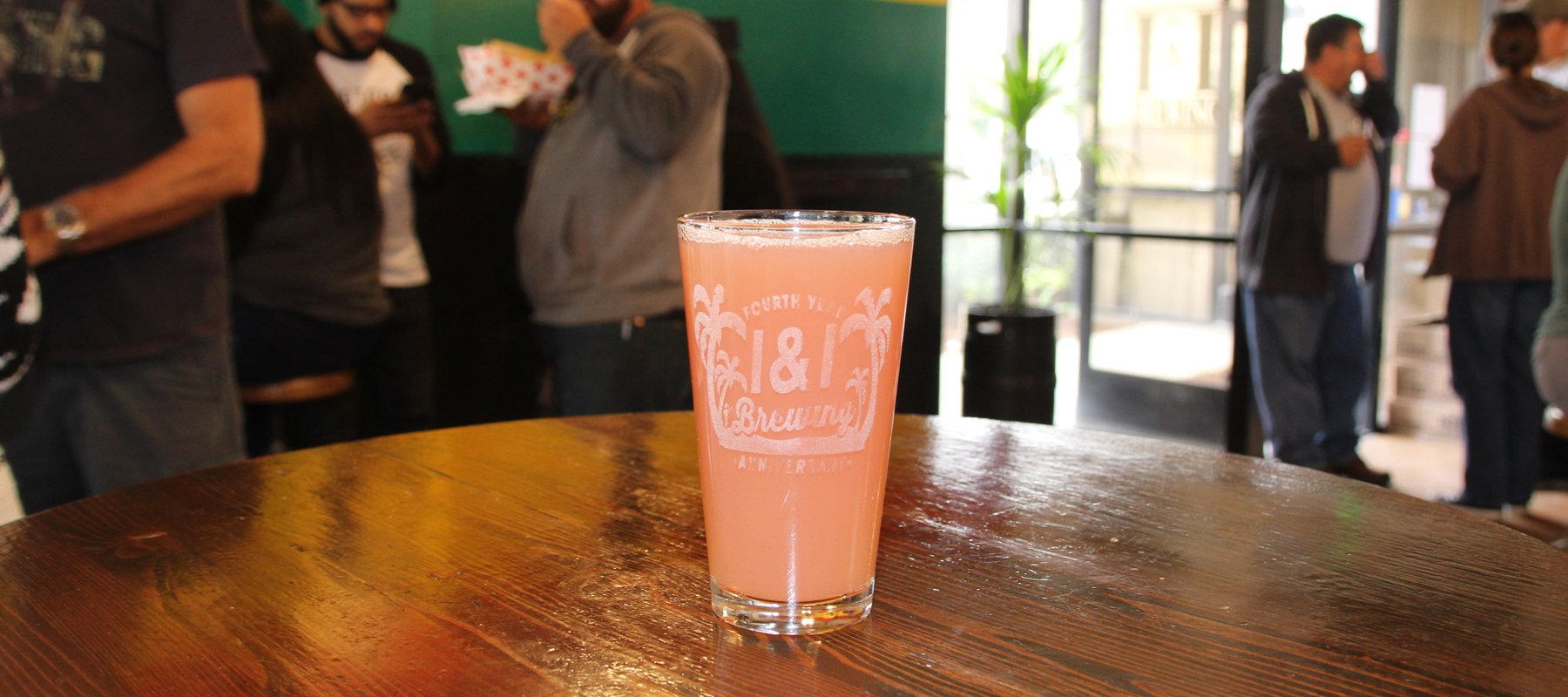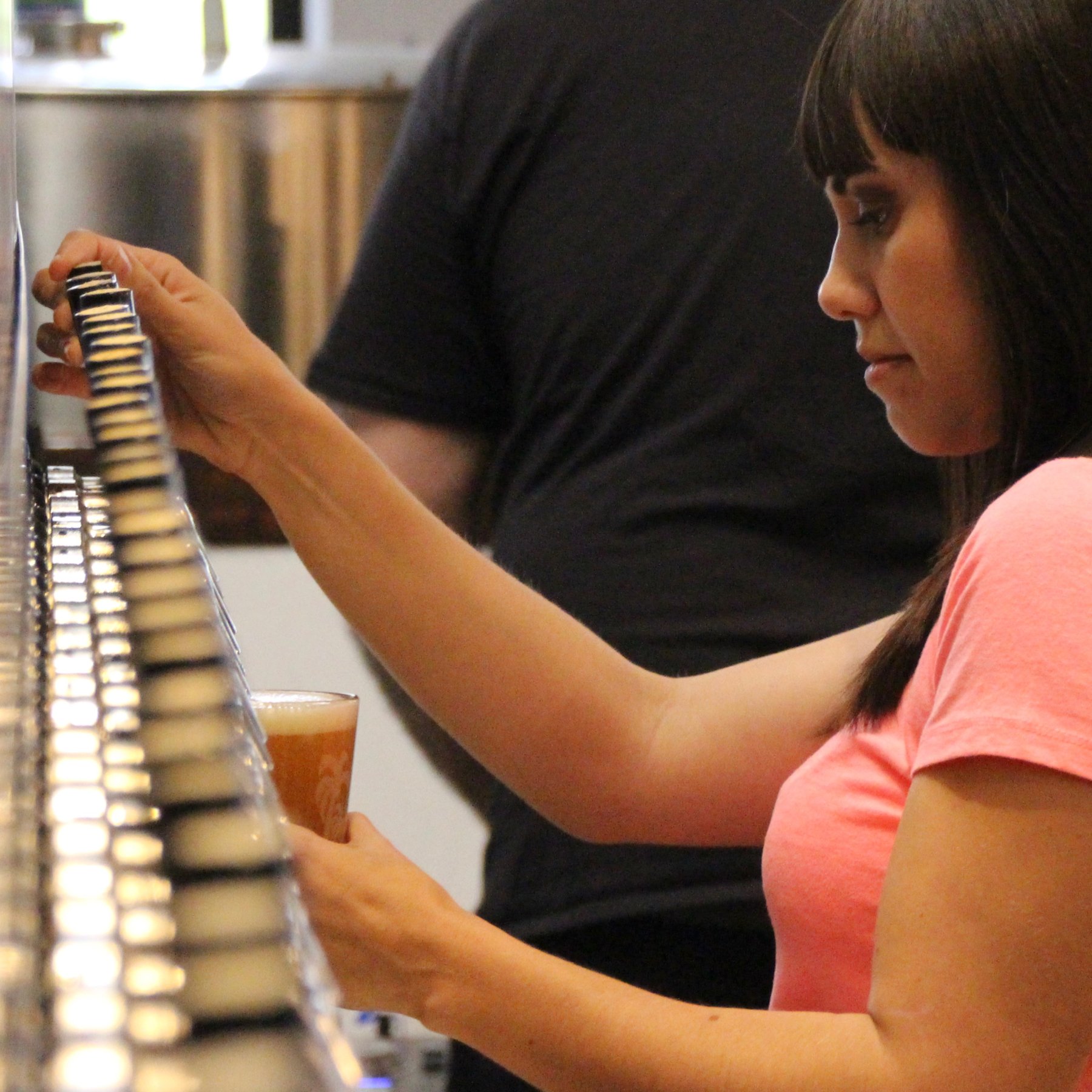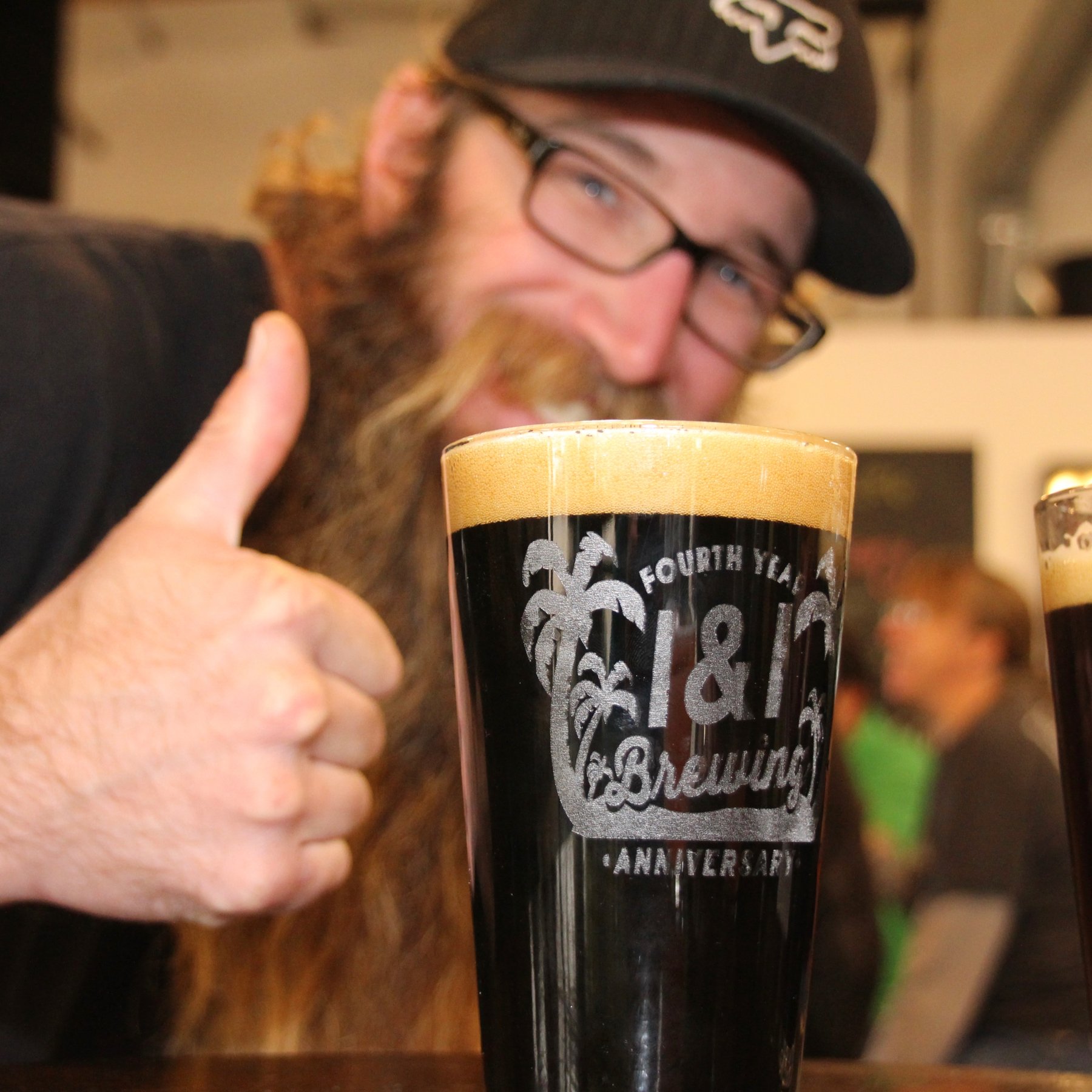 Gift glasses with the I&I design etched into them were filled with El Dorado, New Hop DIPA, Molasas Brown, Cascadian Dark, or one of the other 29 craft brews on tap at the brewery. The anniversary beer is the ever-consistent Cranberry Belgian Wheat--always a refreshing delight. This blogger was elated with the Imperial Jamaica. This brew comes from fermented hibiscus flowers, creating a pinkish color and fragrant aroma.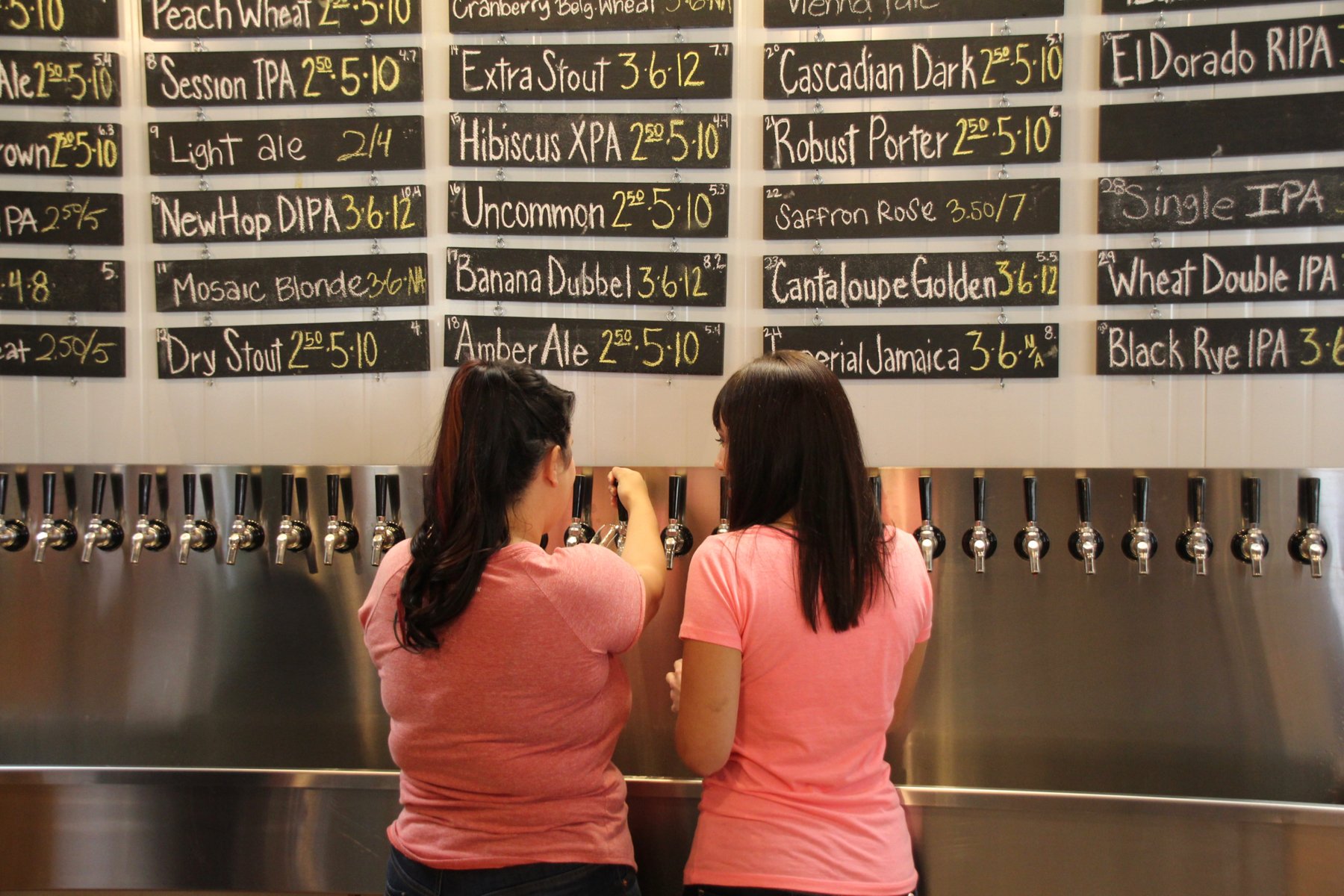 After finishing our bacon and pulled-pork fries, from Bacon Mania, we chilled out to some tunes by Brewfish. We were feeling irie, and there was a great vibe throughout the crowd--even the nameless turtles in the terrarium--as everyone was having a great time and enjoying some great craft brew. Naturally we couldn't stay away, and went back for some more of their famously creative beers as well.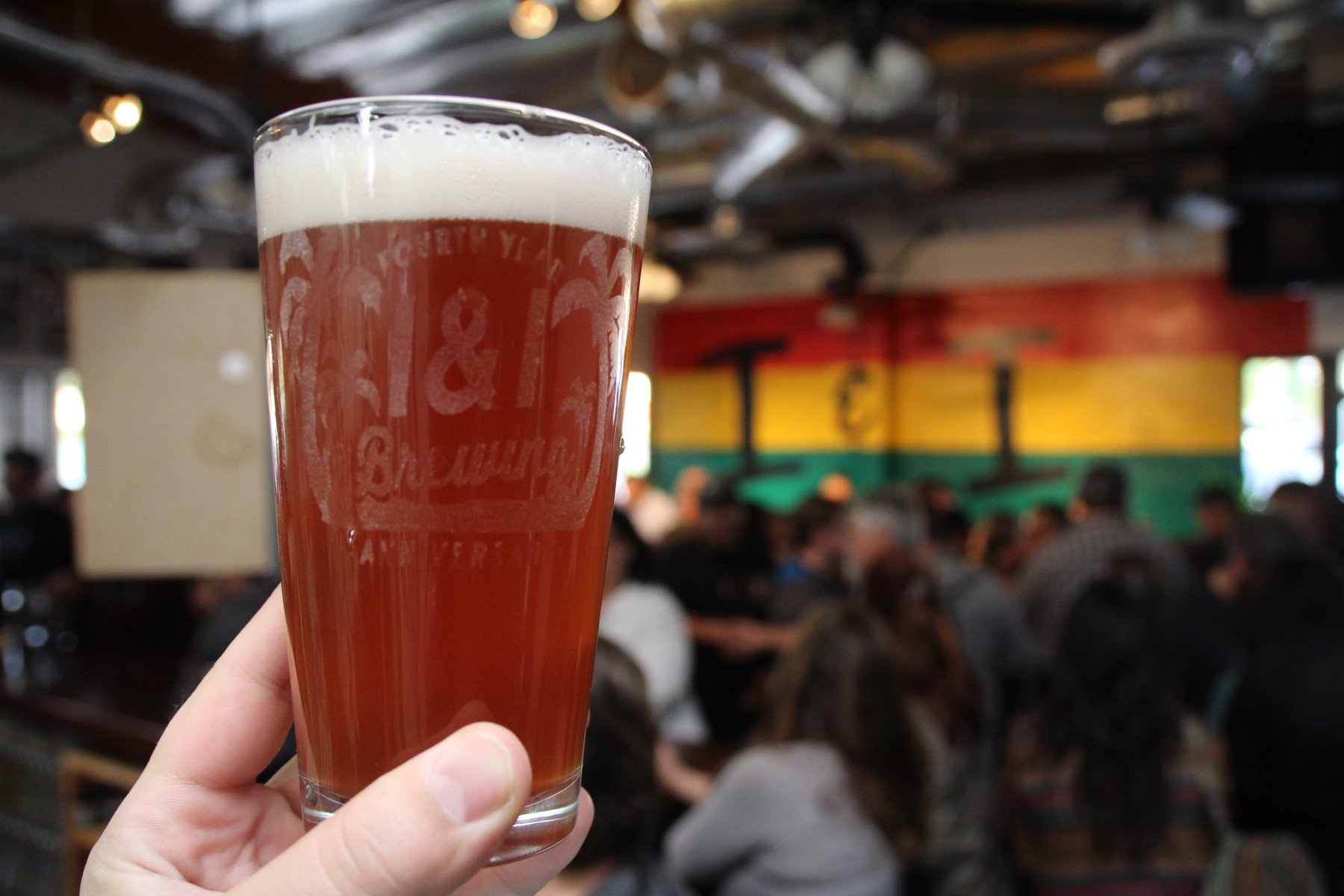 Off-the-wall craft brews and inventive flavors is what lies at the core of I&I's success, and it's what bring us back over and over again. I&I is the epitome of craft beer, and we at BeerQwest wish them a very happy fourth anniversary, with many more to come. Cheers, guys!

Tags: