A great way to get to know a new brewery, and their beer, is to try a flight of beer. It's a great crash course on what the brewery is working on, their interest, and style. It's also a great way to quickly find a beer you will enjoy.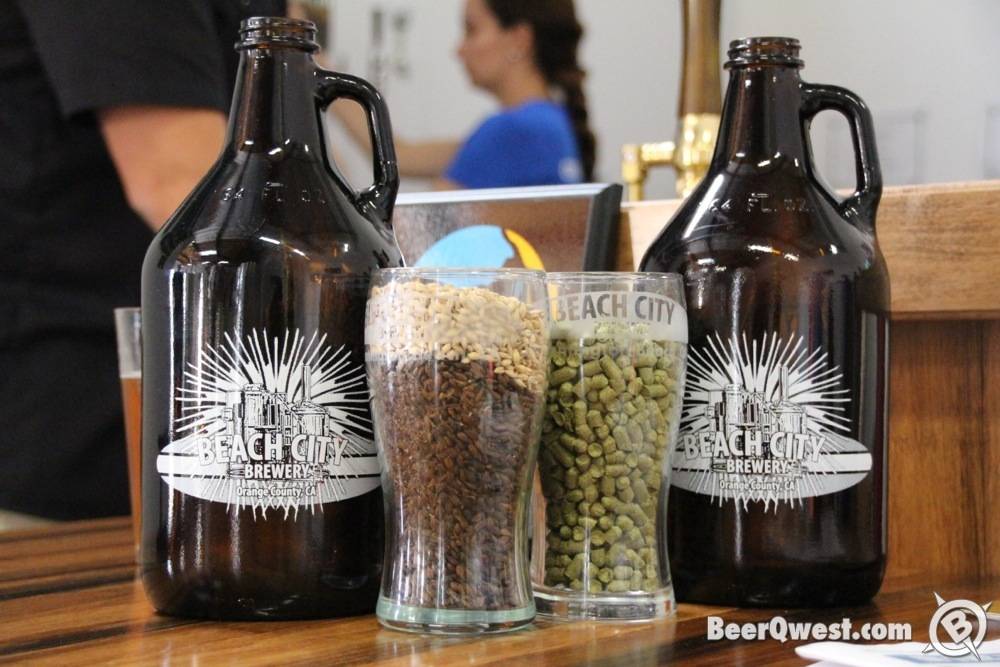 I love traveling to new breweries, meeting new people and hearing their stories. A great way to get that started is with a sample of every beer on tap, typically called a flight. Today I'm in Huntington Beach, CA at the new Beach City Brewery, we first visited them back in November for the National Learn to Brew Day.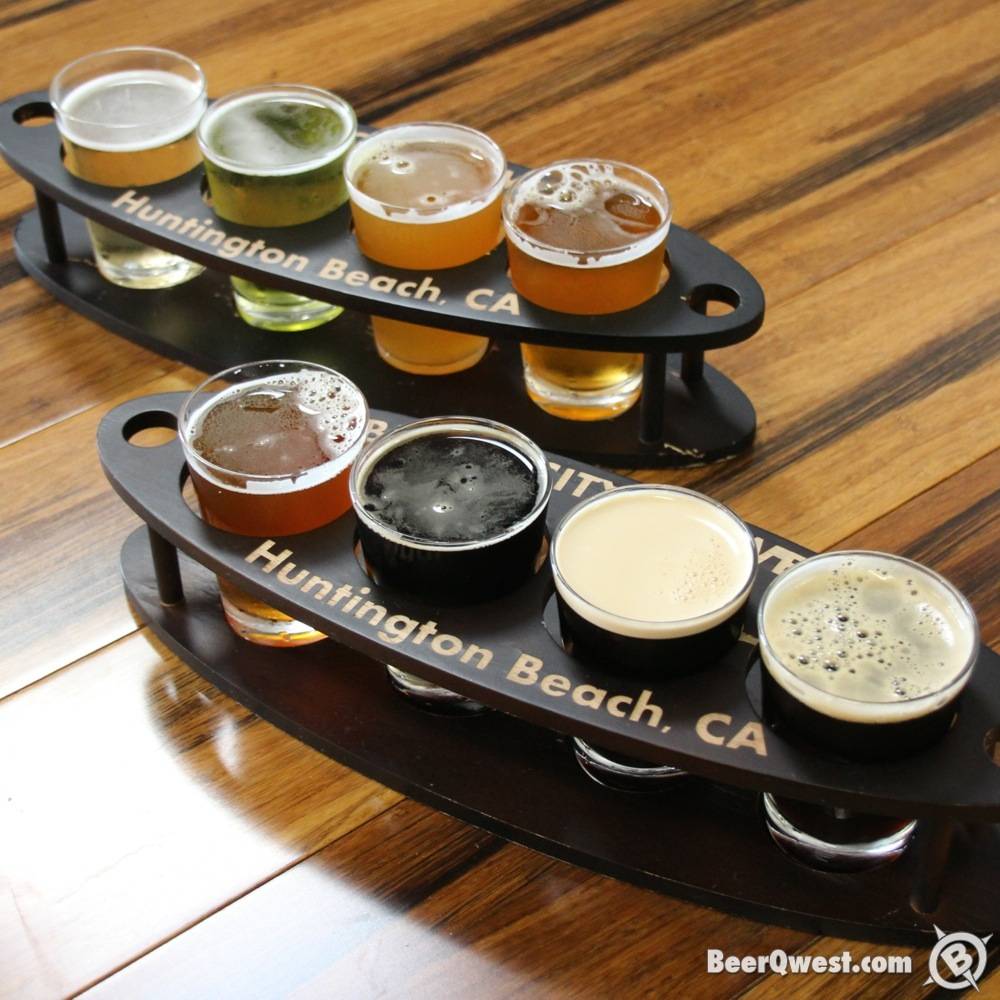 Their flight is called a Funboard, each funboard carries four 5oz. beers. I grabbed each of the 6 beers on tap. Having doubled up the board and doubled up on a few of the beers for good reason, I walked away with 8 glasses to familiarize myself with Surf City's newest brewery.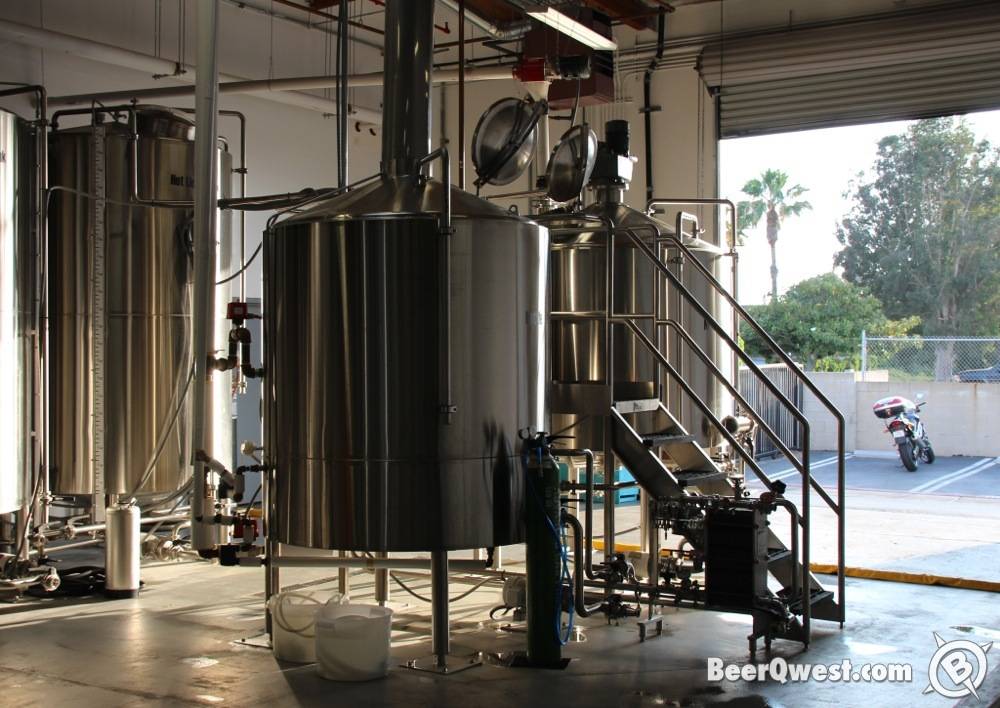 The team at BCB has only been open a couple of months. I typically don't expect great things from a brewery right off the bat. These guys are brewing on a brand new system and that can sometimes take a while to get used to. That wasn't the case here. They have a wide range of beers, and with just a few additions they've diversified the brews even more.
They have a wide range of beers, and with just a few additions they've diversified the brews even more.
The first beer I doubled up on was the Beach Cruser, a Berliner Weissbier, along with the normal pour, a splash of Woodruff syrup was added to the second. It turned the beer green and added a sweet apple flavor. Building on the slight tart and sour bitterness of the ale the green apple was an amazing transformation with it's sweet and unique apple flavor. It had me wondering what other additions would pair well with beers. Both glasses were good, but distinct in their own way.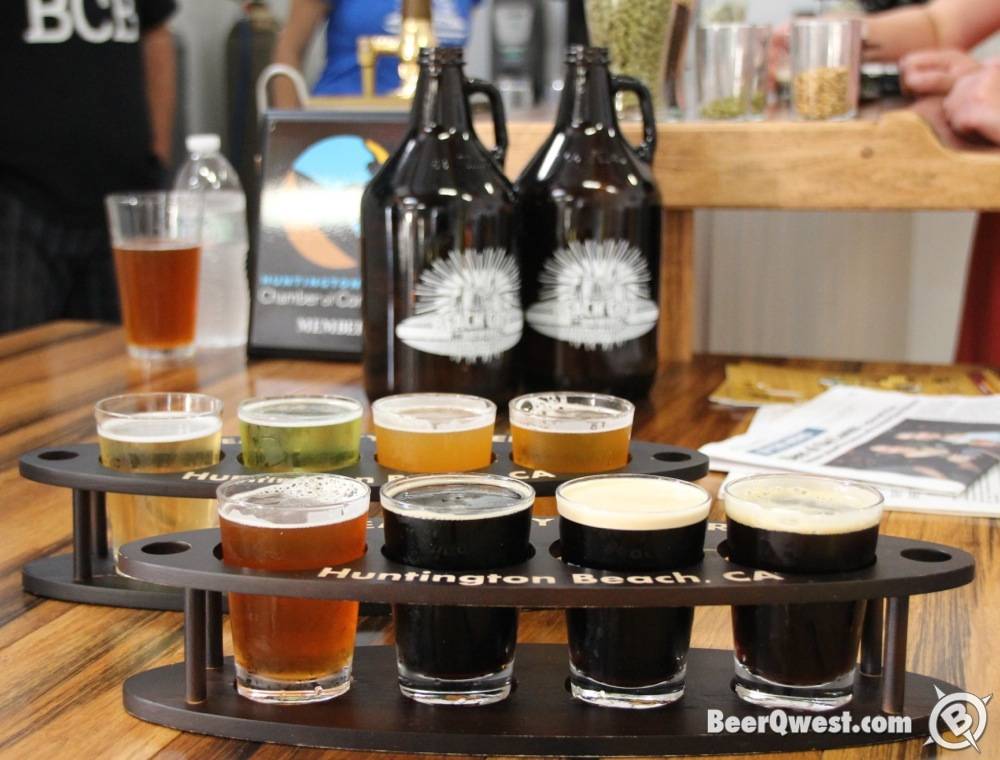 The second beer I doubled up on was the Sweet Crude Stout . Stouts are commonly served on C02 along with the rest of the beers. At your better beer establishments you'll find some taps substituting the C02 for nitrogen. The nitro is a smaller molecule and instead of a crisp bubbly character, the beer becomes smooth and creamy. The Sweet Crude Stout was already a good stout in it's own right, but the nitro version was great. The kind of beer you can sip on for hours, pint after pint.
Having noted the different between the previous sets of tasters, I turned my attention to the rest of the flight. Starting with the PCH Pale Ale, which I found to be a balanced ale with a hop forward approach while still highlighting the malt base--very well done. Followed up by Rye'T Black IPA, a popular style these days, the rye malt and dry finish, makes for this desirable body, further expanding on the flavor with a slightly roasted quality, and finally finishing dry and strong.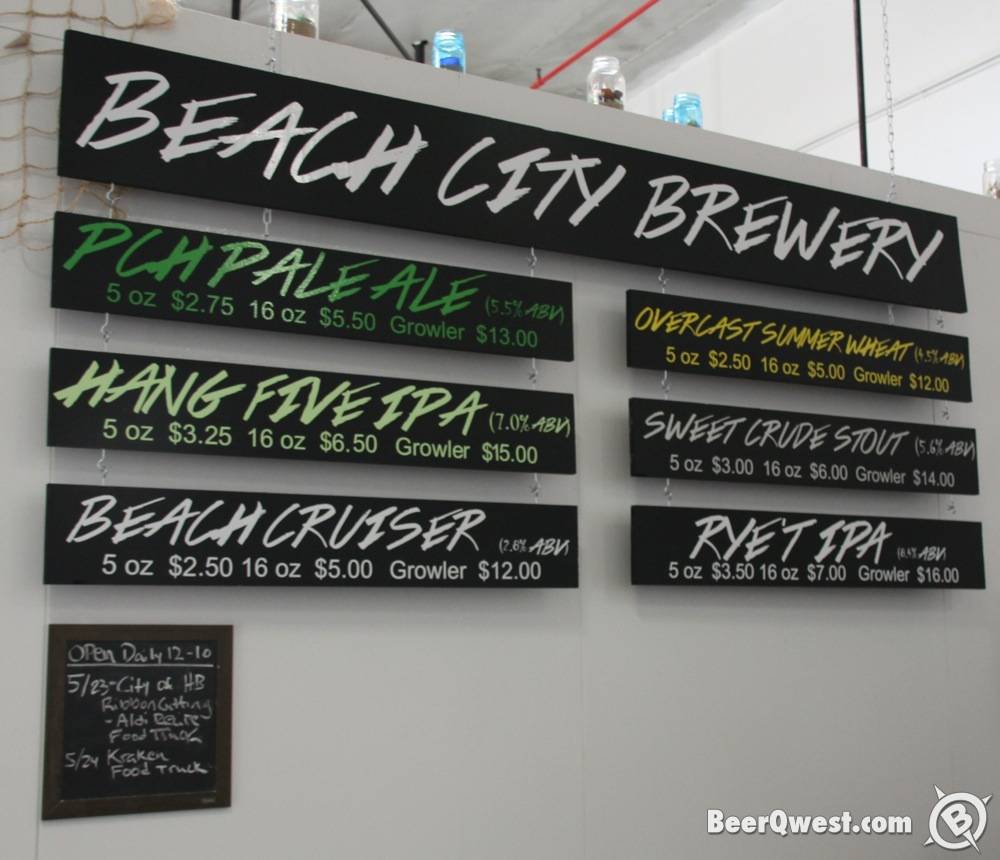 The idea of getting a flight of beer is to sample all the different styles of beer from a brewery. If you're lucky you'll find something that stands out. For me is came down to the Overcast Summer Wheat and the Hang Five IPA. The Overcast is the type of beer that pairs well with coastal mornings, this hazy wheat ale is mellow with a malt base and clean finish. The Hang Five IPA is floral with a hop forward character, inline with today's west coast IPAs.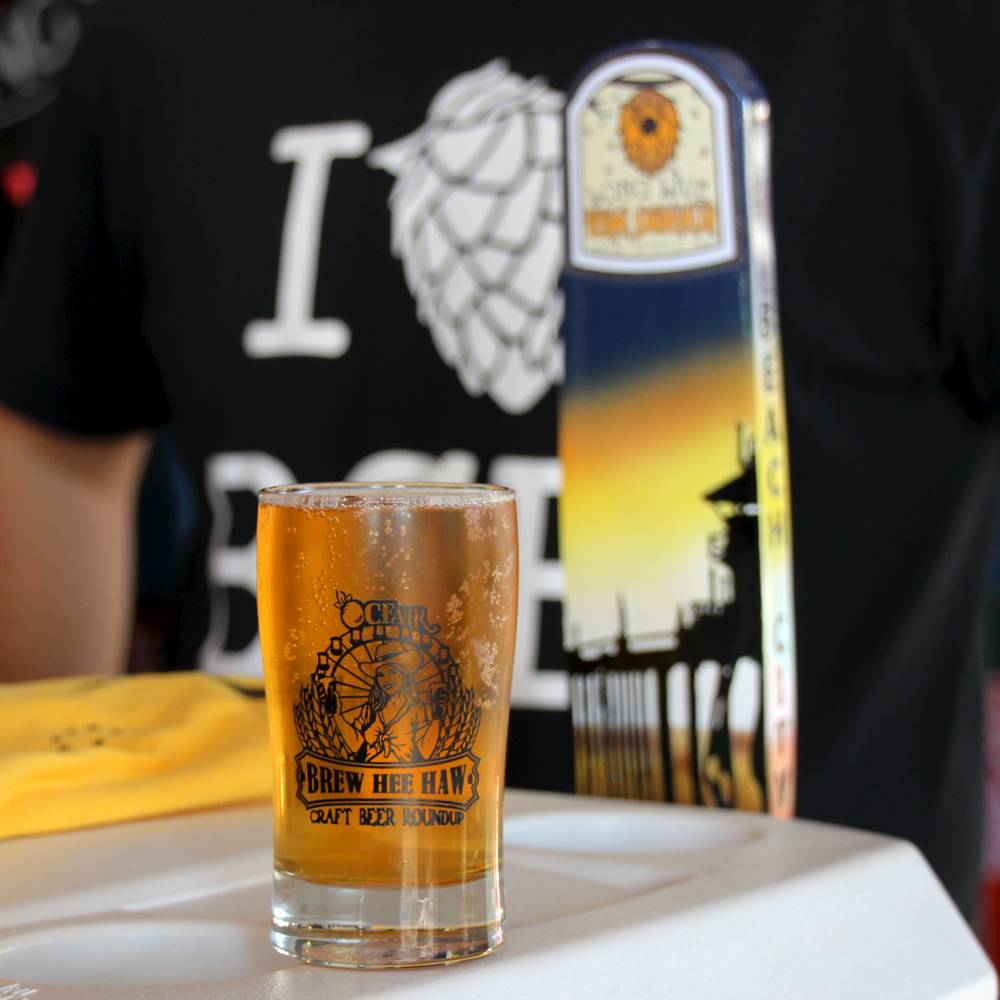 Since my visit, the brewery has released Long Live The Queen, a Braggot IPA with honey, a must try on your next visit to Beach City Brewery. Find out if any new breweries are opening near you, or if there is a local tasting room you've been wanting to explore. Visit them and check out their beers straight from the source, and if you can, grab a flight.