On a long trip to Montana, which we thought would be quite a dry trip, my wife and I had a very pleasant surprise. The town of Dillon (if you're looking, it's on I-15, south of Helena and Butte) is the home of the University of Montana - Western. We are visiting the campus with our daughter who wants to attend.
Now, I've lived in small town Montana before (Malta, pop about 5,000ish, Ekalaka, pop 475, and Billings, look it up! ) so I had a feeling I knew what we'd find - a town that rolls up at 9:30 and really has very little of interest, zymurgilogically speaking.
Well, call me Spanky and call my momma! I was wrong! First, we went to Sparky's, a local burger, sandwich, and general good food joint. Great burgers, and the pulled pork is awesome. . . but even better was that they have 8 taps, one dedicated to Budweiser (ya have to have one. . .) but all the rest were for microbreweries in the local area, including one that was about a mile away. Sweet - drop off the daughter at the hotel and make our way there!
On the inside, it's very homey.
From the outside, it's quiet, clean and tidy. Evidently the building was an old car dealership that they converted, and they did an excellent job of it. It's very nice, and definitely fits in with the town. On the inside, it's very homey, some comfy couches (definitely sprawl-worthy) and plenty of tables. The bar is clean, spacious, bright, and easy to approach. They had eight beers on tap so we had two flights of four.

One of the things I liked most was that even though they had plenty of customers (don't rely on my pics - I took them when most people had taken off) they had been very thoughtful with placing sound abatement stuff on the ceiling. This really lessened the echo and loudness of the place. It really made the brewery a very welcoming place, one in which you can hold a conversation.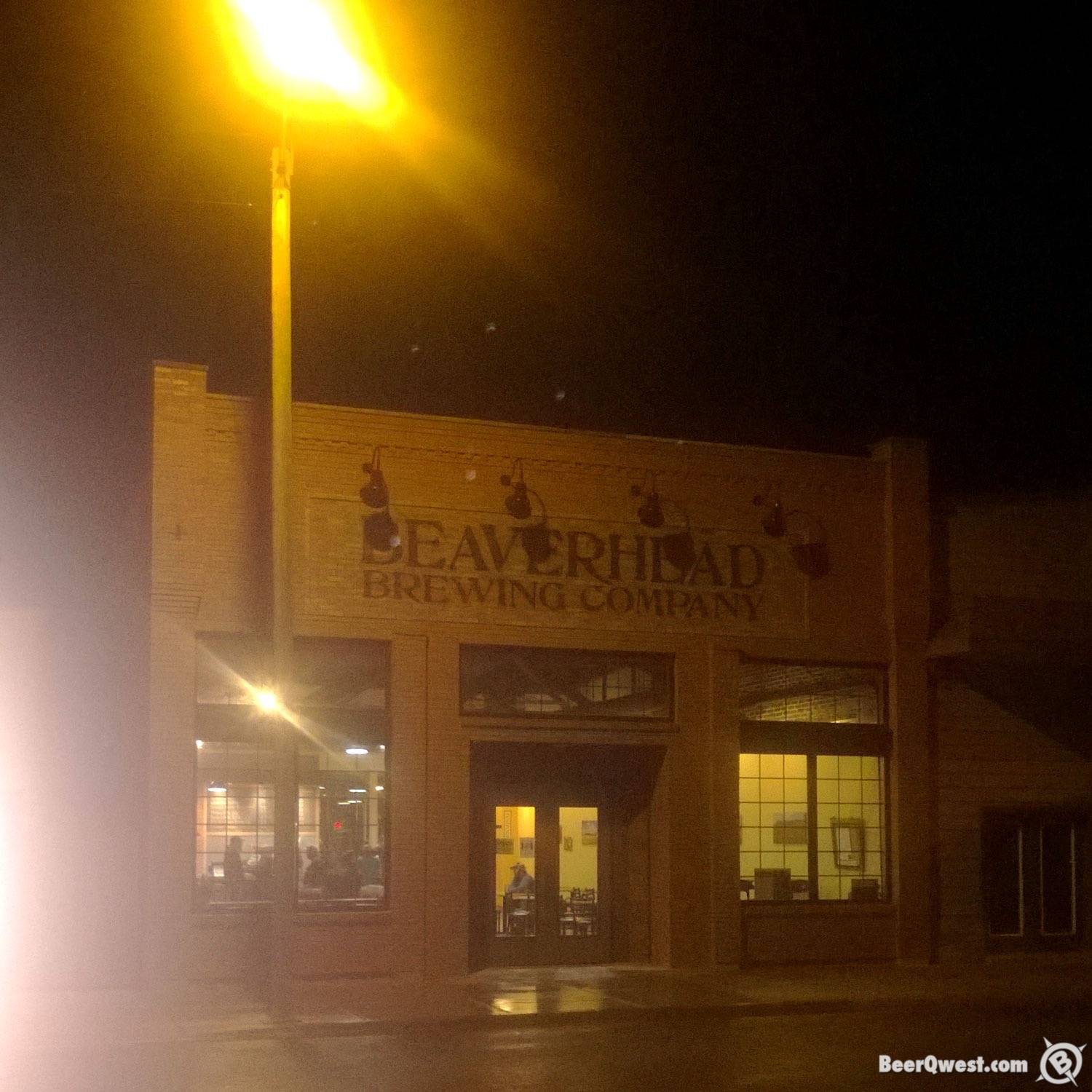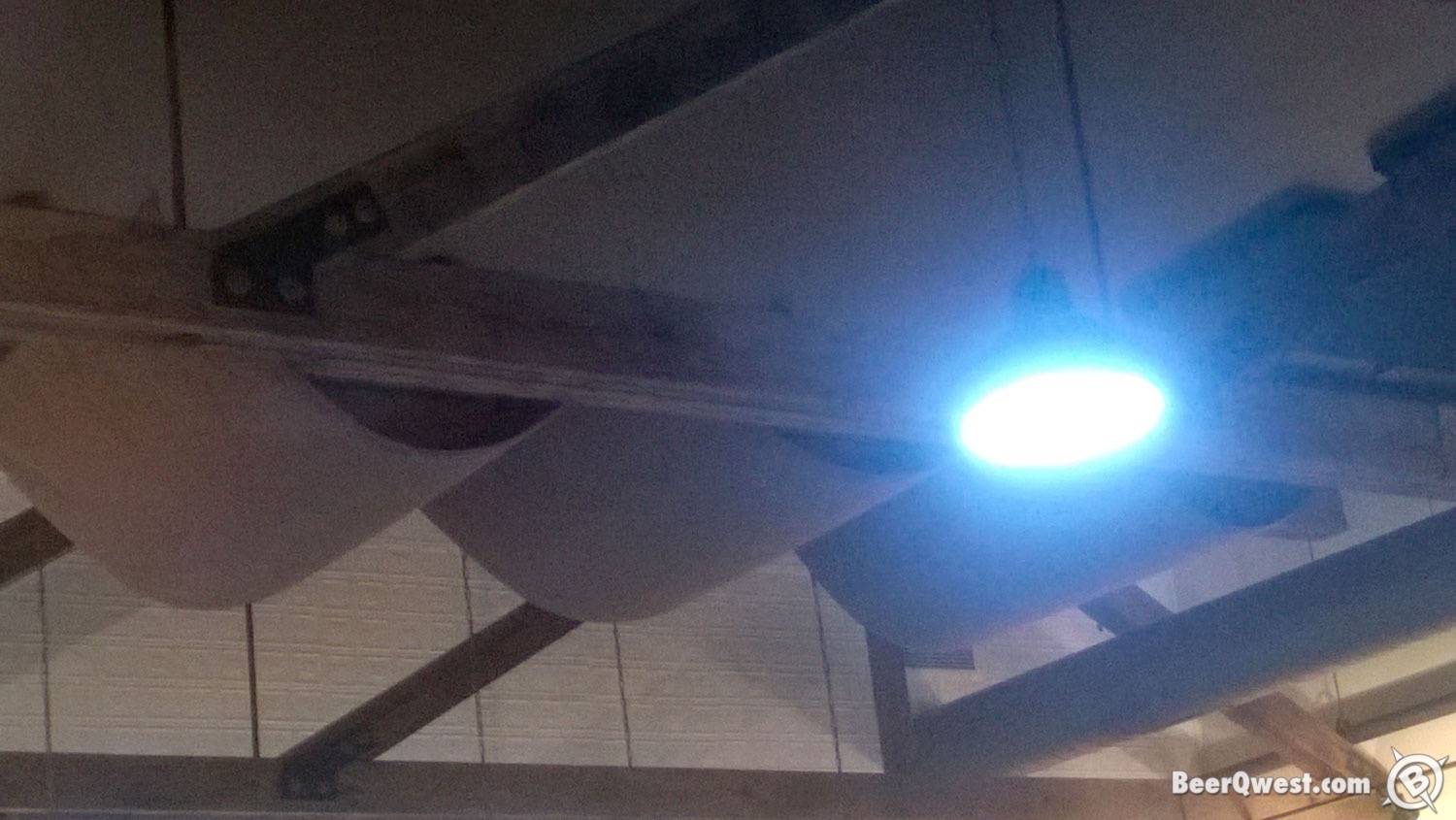 About the Brewery
I got a quick peek at the back of the house by Austin (nice guy!) and it's as clean and tidy (and very shiny) as you think it should be, if not more! The owner, Brett Maki, learned the trade in Seattle at Pyramid and then at a local brewery, then moved to Dillon. He resurrected the name Beaverhead Brewing Company (named after the local river)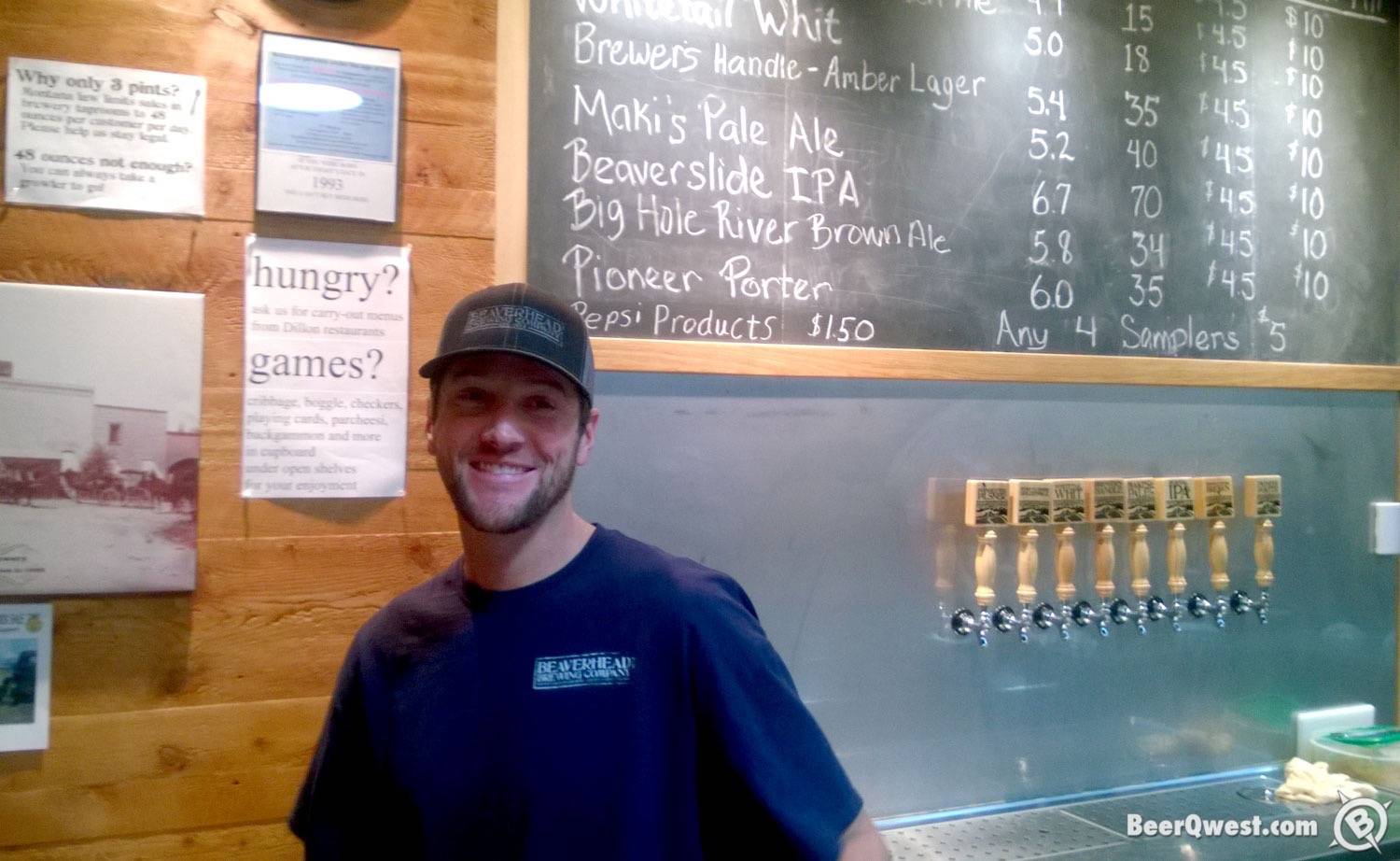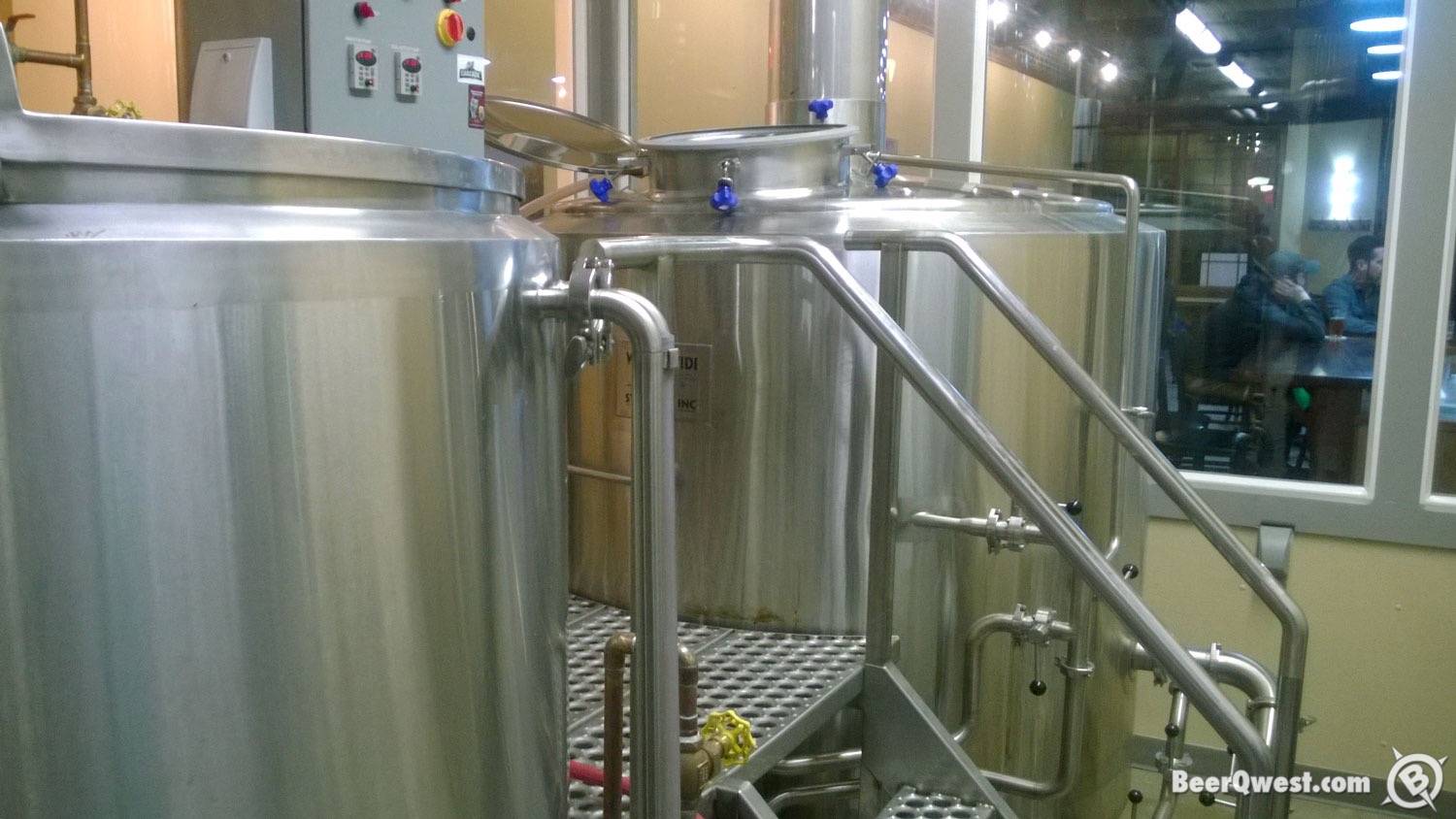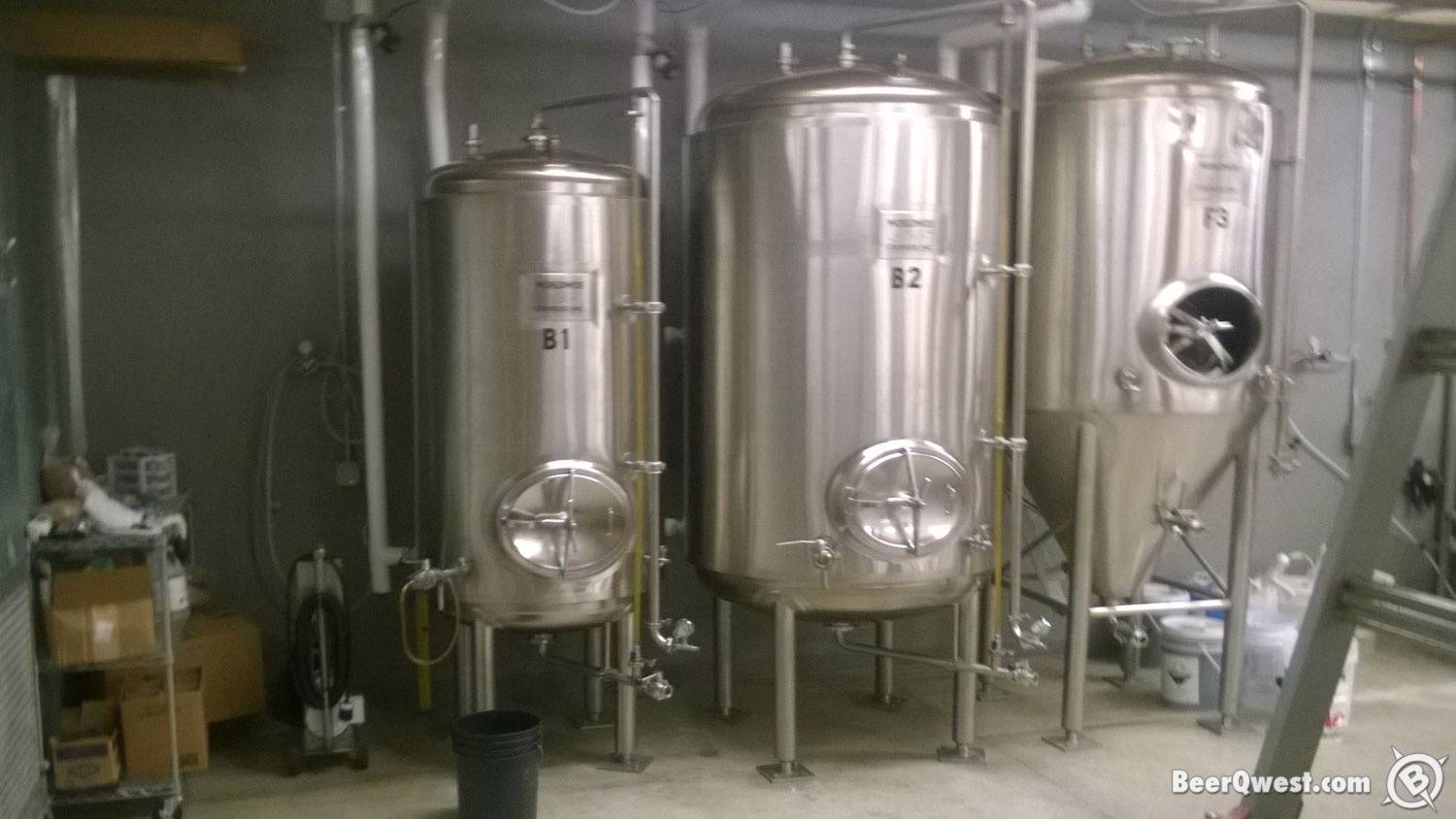 Beers - we had eight:
Poindexter Pilsner - very clean although it was a bit hoppier than I'd expect from a pilsner.
Whitetail Whit - pine notes, very delicate flavor, very very enjoyable.
Henry Plummer's Golden Ale - probably my favorite. Very smooth, some floral notes, really refreshing and drinkable.
Brewer's Handle Pale - nice smooth hop flavor, not overpowering.
Maki's Pale Ale - I thought this was more of an IPA than a pale. Good flavor, if a bit strong on the bitterness.
Beaverslide IPA - this was more to my taste, with great grapefruit notes. Plenty of bitterness but definitely not overpowering.
Big Hole River Brown - TONS of coffee notes, too much for me.
Pioneer Porter - very smokey, reminiscent of Stone's Smoked Porter, but different hop profile.


All eight beers were enjoyable and had no significant flaws that either of us could detect.

What a wonderful surprise! If you just happen to be in Southwest Montana, you really should pop in!

Tags: