Hamilton Family Brewery has opened their doors and let the beer flow. There are some new, solid, beers in the Inland Empire and I'm here to tell the masses. Go forth and drink.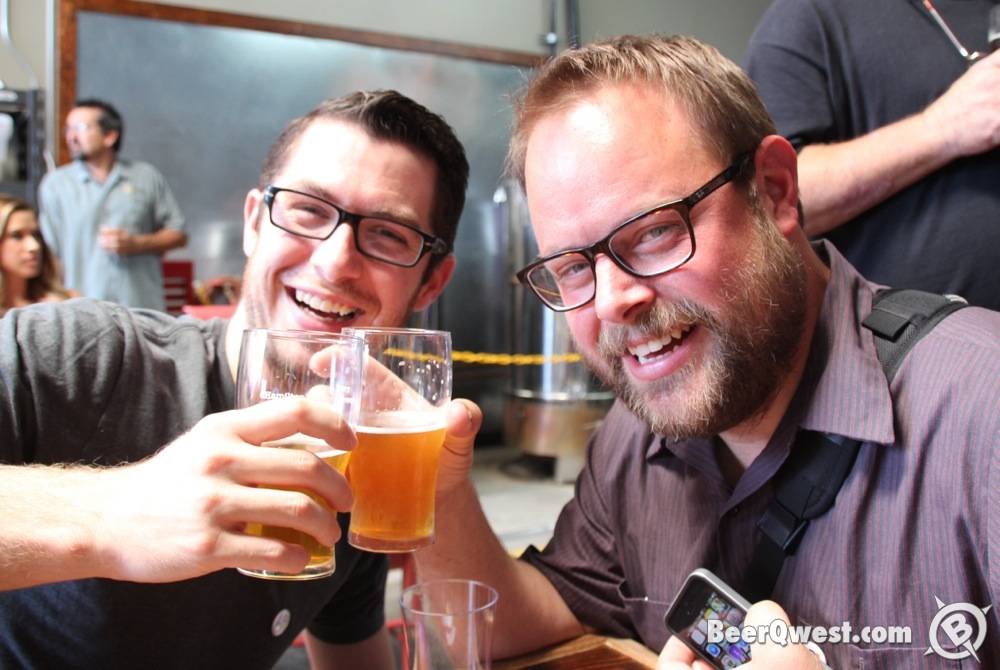 I ran into some friends from the Four Brewers podcast at the new Hamilton Family Brewery in Rancho Cucamonga, also enjoying some Hamilton brews. The brewery is owned and operated by Joshua and Crysten Hamilton, and this couple is already knocking out some great beers. For the dark beer lovers, their Midnight Oil and Coffee Stout are two deliciously dark beers. The coffee stout is made with coffee from Klatch Coffee, a local family run operation that any local knows about. Which means everything is fresh.
For the hop heads among us, they'll find themselves at home with the 2x4 IPA and the Double Mango. The 2x4 get's it's name from the 2 malts and 4 hops used in the brewing process. Both beers are solid, with a west coast hop forward approach. I rounded out my session with a nice middle ground beer, the Brethren Brown Ale. A nice blend of hops and malts. All of these brews had me debating which one to take home.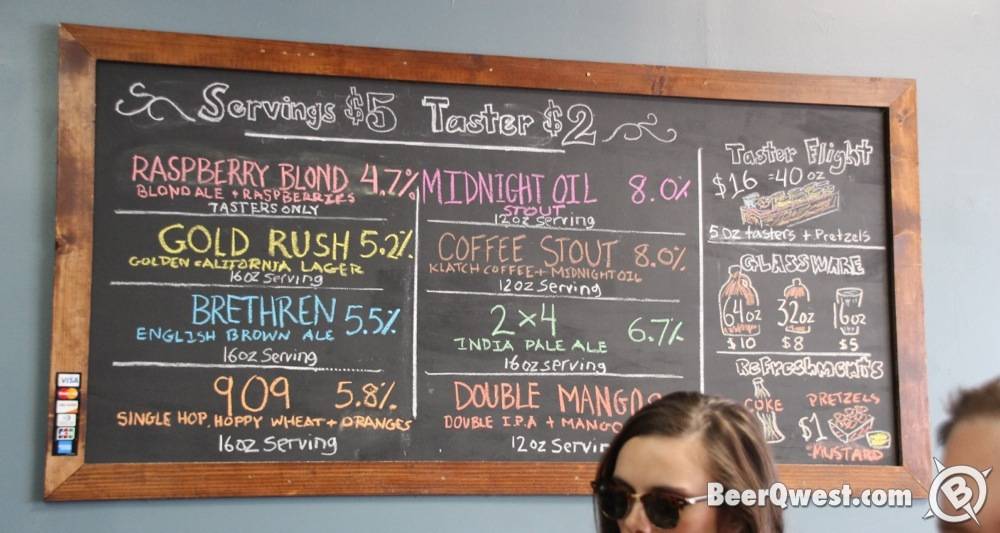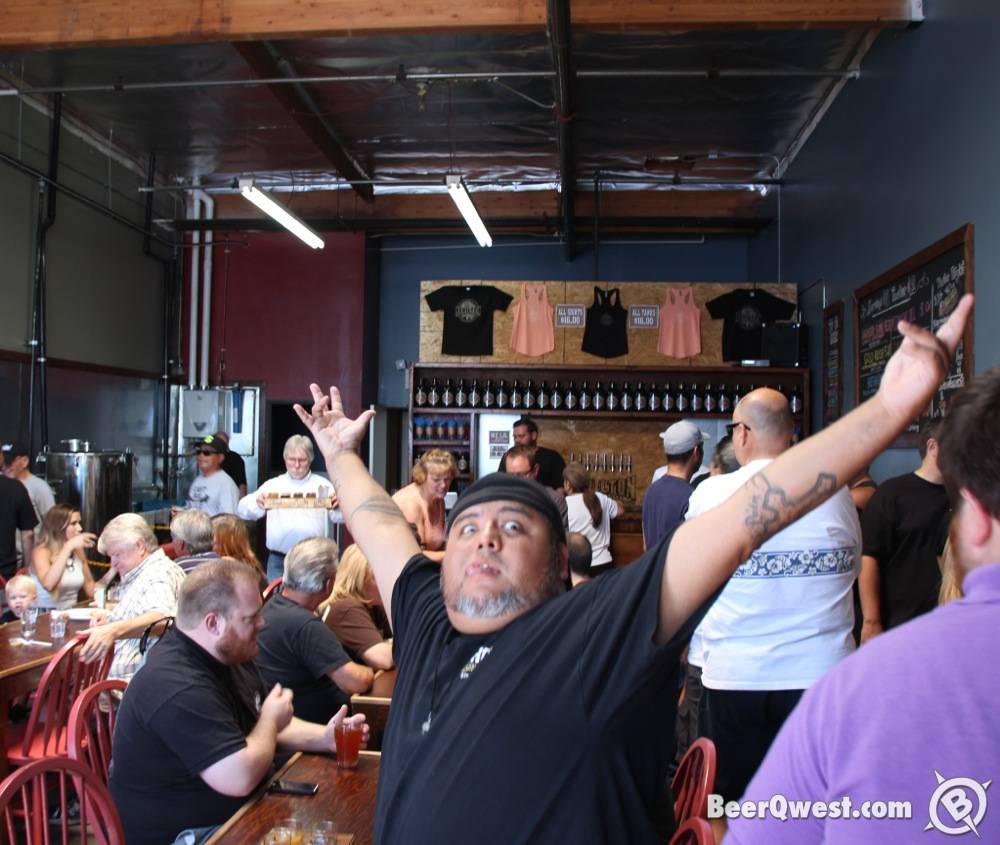 While I was there the house was packed, people were happy, and the owners could be seen pouring beers and talking with patrons. 10 kegs were emptied the first day. That's saying a few things, first it is a testament to the great craft beers coming from Hamilton. Second, it is a sign that the locals want a brewery and are happy about about their new watering hole. The brewery is open Thursday, Friday, and Saturday each week, as I said before, go forth and drink. But plan on taking some home.

Thanks for the photobomb Riggs.

Tags: