A little over two years ago, one of Riverside's more popular breweries quietly went dark. It all started with the crackpot idea by the owners of Thompson Brewing Co. to sell their brewery and build an even larger brewery across the street, all the while doing as much of the work themselves. Well – they did it – its opening.
Thompson Brewing Company returns as Thompson Brewing and Eatery. Doors open September 29th at 4 pm. The new facility is 5,000 sq feet, quite a bit larger than their previous location. Brian Thompson is the ambitious brewer behind the operation, his taproom proudly features 30 taps in front. In the rear, is the brewery, where Brian quietly toils away on the new brewing system and his 14 fermenters.
The eatery is a new endeavor for the Thompsons, it sits front and center when you walk in the door. You can imagine how many items have been candidates for the menu in the 2 years gone dark. Martha Thompson has done a great job publicly documenting the progress on their Facebook page. A limited menu is planned for the opening weekend. As new items become available you can bet they will be added to the menu.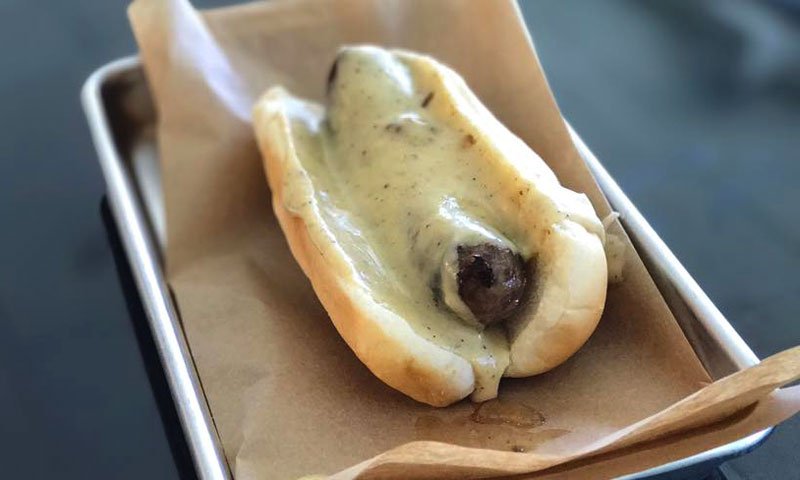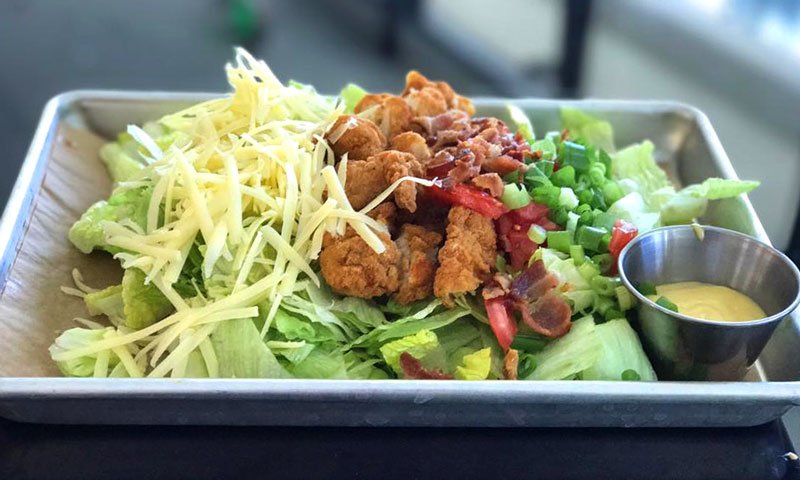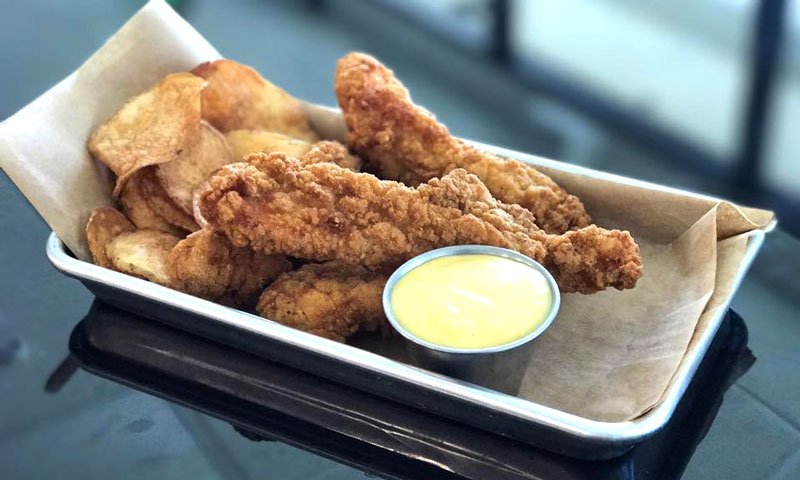 I didn't mention the game area, or the timeline of the brewery in the back, or that they are open Wed - Sat after the first weekend, or the fact that you can set up a laptop on any of the handbuilt tables and call the place your office. So stop by the new Thompson Brewing & Eatery opening weekend, grab a Thompson pint, some home-style eats, and say Hello, again, to the Thompson family.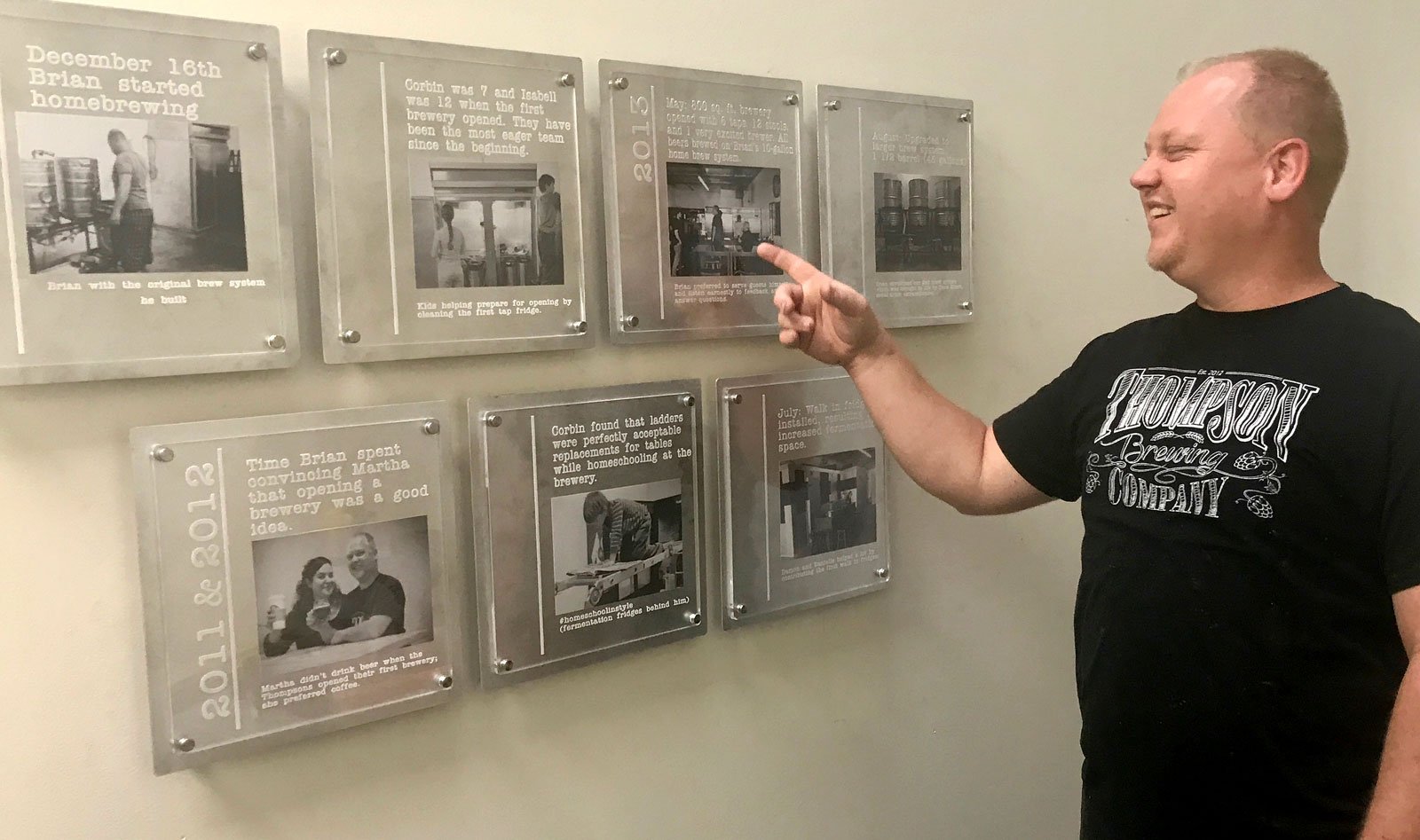 TL;DR
Thompson Brewing Company is opening their new 5,000sq ft facility Friday 9/29.
They've upped tap list to 30 - don't expect 30 beers opening weekend.
A new eatery is centered in the brewery. The eatery will feature simple menu for the opening weekend.
Opening weekend hours Friday 4-10p & Saturday Noon-10p Adding Wed & Thurs to their opening days.
Thompson Brewing & Eatery
9900 Indiana Ave. Suite #7
Riverside, CA 92503
Grand Opening Schedule
Friday, September 29th 4pm - 10pm
Saturday, September 30th 12pm - 10pm