Our friends at Los Angeles Ale Works have been putting in the time and effort to bring their brewery to fruition.  Somehow the guys have found a few extra days in the week to create a new mobile game Ziggy the Beer Yeast: An Adventure in Fermentation.  A beer themed arcade style game.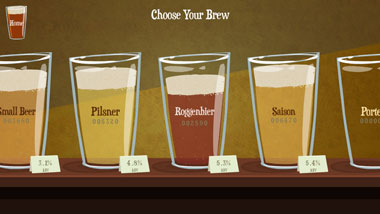 I was interested how LA Ale Works partnered with Tip-Tok to make this game a reality. I spoke with LAAW Co-founder Kip Barnes on the matter, "Tip-Tok is the indie developer my wife works for.  She's the creative designer/producer.  There are only 2 other people that work [there]. Niilo the programmer/developer and Chris the artist/animator".  Together this team has put together a great game with high quality animation and sounds.
"This is a semi-educational game aimed at adults."

In this game Ziggy takes you through 10 classic styles of beer, where you must eat sugar and battle bacteria to complete levels.  The game lets you collect flavor compounds to add a unique character to your beer while learning about ingredients and how they can affect the flavor and volume of your beer.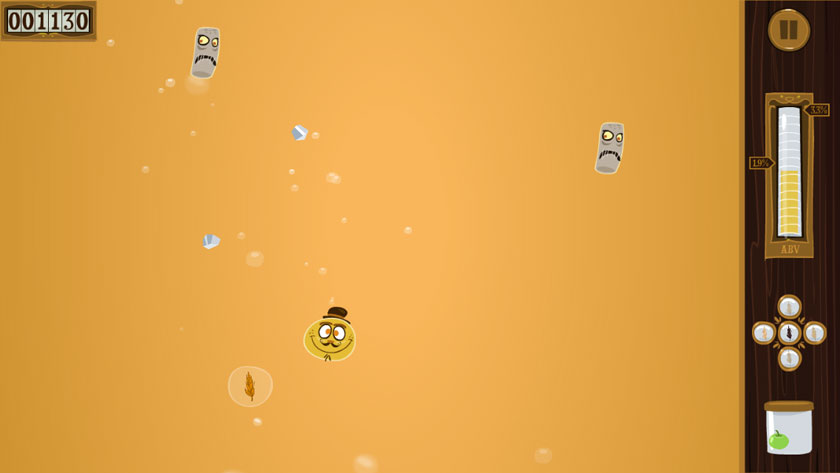 The idea behind this Ziggy app is great.  I asked Kip if the intent was to make an educational beer app, he told me "the idea was always to have beer factoids and facts because I'm a home brewer, I read a lot and enjoy beer science."  For 99¢, this app might just be the cheapest way to start learning about beer.

Download Ziggy the Beer Yeast and start your adventure today (iOS|Android).


Tags: