For those unfamiliar, a firkin is a small wooden vessel or cask. It's typically ¼ the size of a barrel. And over 30 SoCal breweries brought out original favorites and twists on classic beers in said firkins. The second annual Firkfest was a huge success. This year's event took place again at the Farmers Park in the Anaheim Packing District and benefitted Inspire Artistic Minds.
The idea is to fill the cask up, add extra ingredients and let sit for a few days. Some breweries simply dry hopped a beer they already produce. Take Golden Road, they brought a cask of Alpha Wolf IPA, which is a triple dry hopped Wolf Among Weeds. Good Beer Company and Bottle Logic worked on a collaboration that they called Good Logic--a farmhouse Saison with Meyer Lemon and Pomelo Zest then dry hopped with Siracha Ace.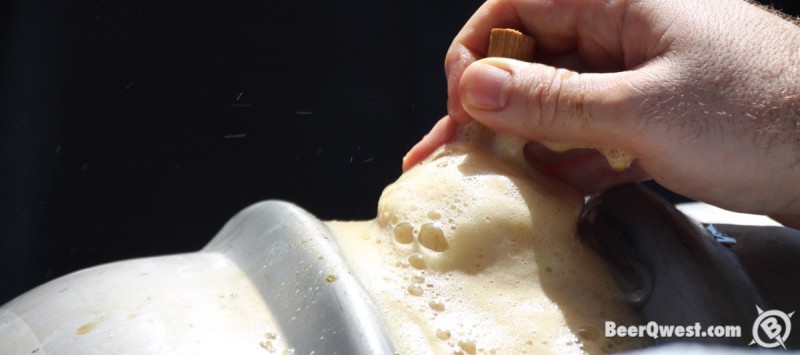 An interesting twist on this event for myself, was that I spent half the event pouring beer. I was lucky enough to end up at the table of one of my favorite local breweries, Valiant Brewing Company. They brought out two casks, the first was called Tickle My Dickel!, a barrel aged Belgian Porter using George Dickel barrels. I found it to be a mellow beer with a deceptive 8% ABV. Then there was the monster called Good Luck, this was a blend of their recent Second Anniversary Barleywine (¾) and their Quantarium barrel aged Russian Mega-Stout with coffee, vanilla, and licorice flavors (¼). Most attendees asked me for a fill of the Good Luck and simply walked away saying, "Wow!". Good Luck ranked in at a whopping 16% ABV, I grabbed many of these after my pouring session.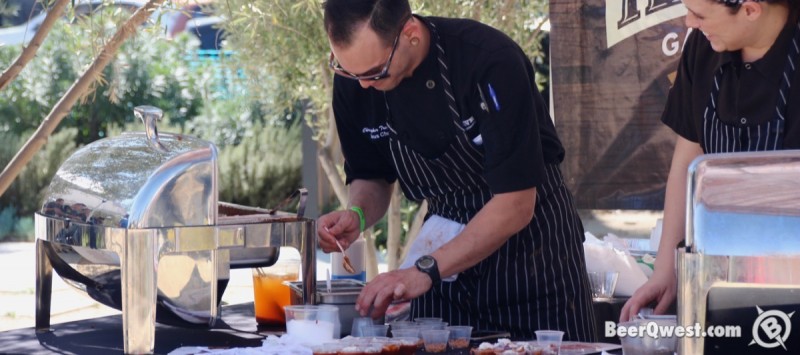 To make a hot day even hotter, a chili cook-off contest was exactly what we needed. Ten local restaurants came out to dish up their goods. Iron Press was a favorite, their chili offered a good spice kick with chorizo, lamb, mung beans, and topped with avocado crema. Besting them for the win was Slaters 50/50 Burgers with ground turkey, bacon, and Fritos in their chili, topped with sour cream. Attendees also participated in a raffle that offered a $50 gift card to a contending restaurant of the winner's choosing.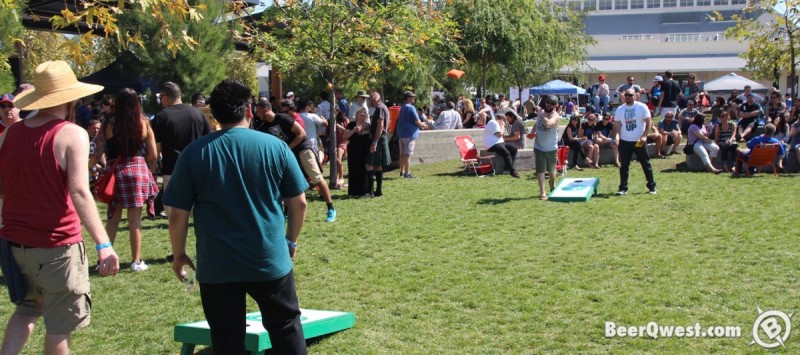 To keep the masses entertained between chili and beers, there was a DJ spinning his laptop in the middle of the park and of course beerfest necessities: Giant Jenga and corn hole. Some people decided to partake in the provided games, others simply sprawled out on the grassy hillside and took in the sun.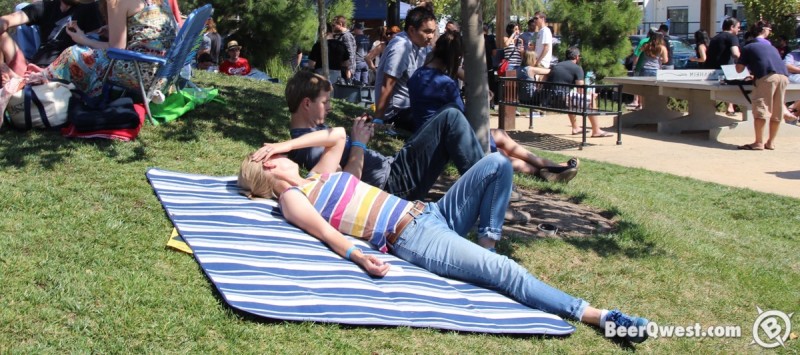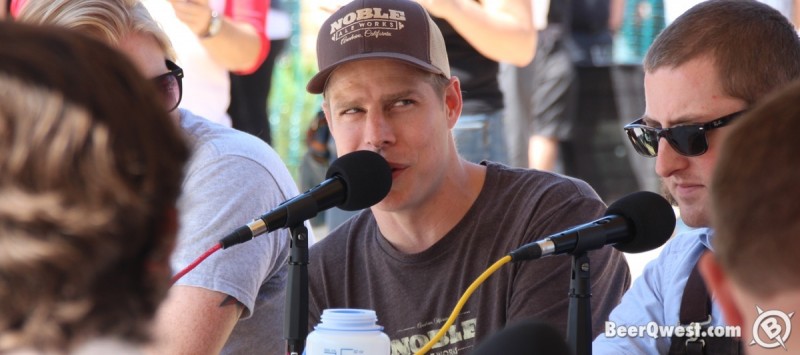 The greatest part of experimenting with casks can't be emphasized enough. The small batches and quick turnaround time allow you to play with a little beer at a time while working through many different recipes. Bravery Brewing brought Almond Joyrova, a 5% sweet stout with coconut, toasted almonds, and cacao nibs. Noble Ale Works was caught pouring Lebowski's Caucasion, a 12.7% Imperial Naughty Sauce with cocoa, vanilla, and coconut. Then there is the master of them all - MacLeod Ale Brewing Company, every drop of their beer ends up in a cask and are created true to style. Having tried their Yankee Mick's, a 5.3% American Brown dry hopped with Cascade & Chinook, makes me want to explore more of their brewery.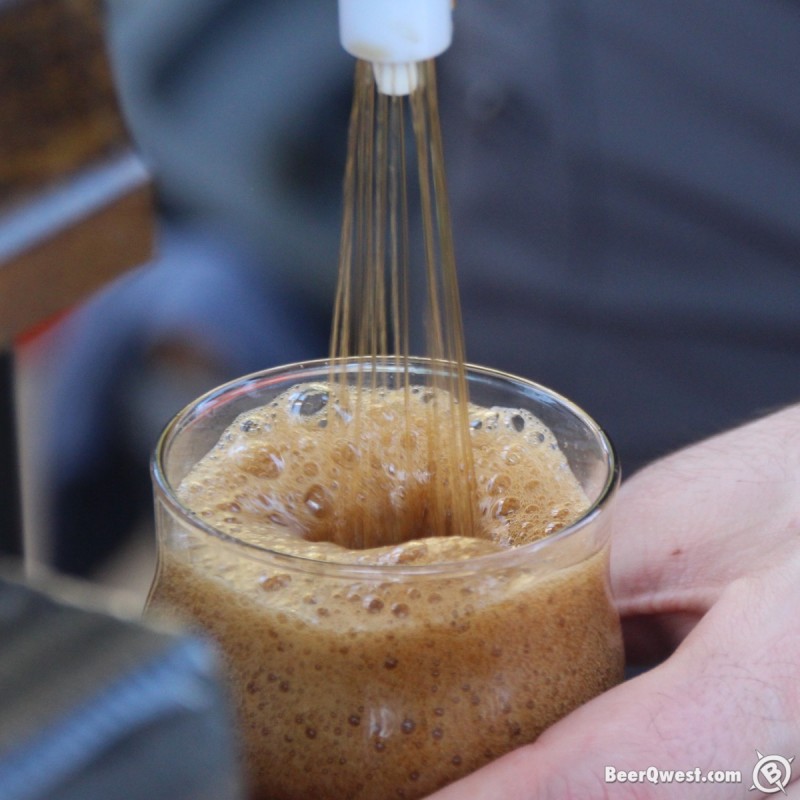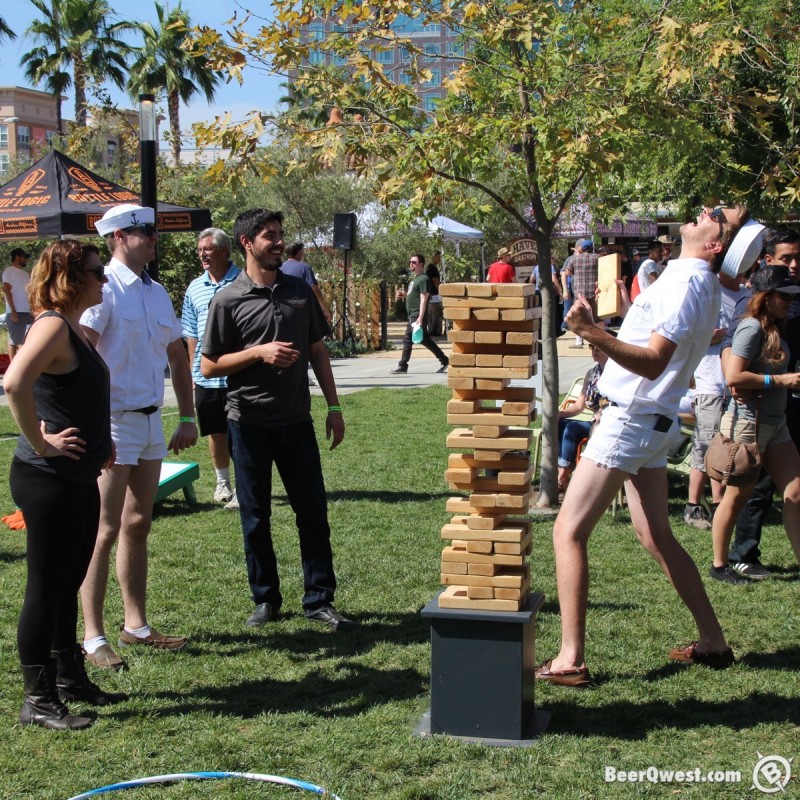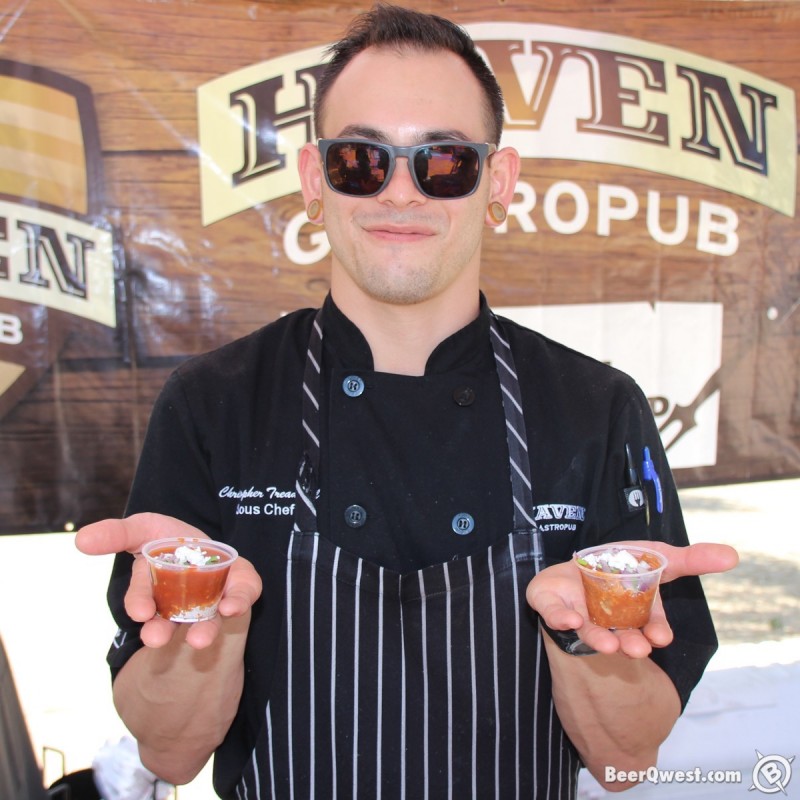 I spoke with Greg Nagel of OC Beer Blog, who developed and coordinated this event, about why he puts all this effort in. He told me, "The point [of Firkfest] is to raise money for the non-profit and grow the beer community. A beer festival is the easiest way to accomplish this." And he is correct. If you look back more than 2 years, many of the breweries featured at this event had never before worked with casks. Greg used his influence and relationships in the craft beer community to raise the bar and get nearly all breweries to, at one time or another, experiment with casks on their own or for his events. Well done, sir.

As for next year, Nagel is taking the show on the road and looking for a larger venue to hold 1,000 people. Expect good things from Firkfest. I suggest you buy tickets early and don't expect to see any deals on Groupon, take comfort in knowing that every cent goes directly to the non-profit.

Tags: