Chico, CA—June 4, 2014—Nearly 700 craft brewers from around the country have already signed up for Sierra Nevada Brewing Co.'s Beer Camp Across America, an unprecedented multi-weekend traveling beer festival taking place this summer. Anticipating more than 1,300 total craft beers on tap, collectively representing almost every state in the union, Beer Camp Across America promises to be the largest craft beer celebration in history.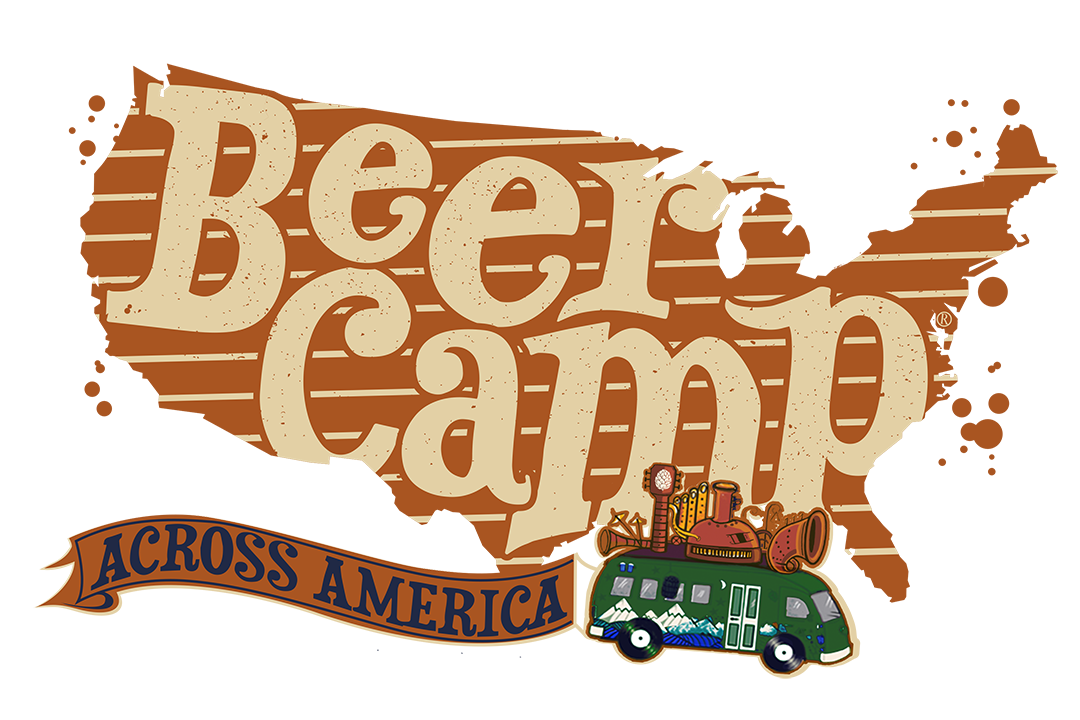 "This is ambitious—maybe a little crazy—but craft brewers delight in pushing limits," said Ken Grossman, founder of Sierra Nevada. "We're honored to celebrate craft's success alongside so many of our peers who are traveling from every corner of the country. It's a once-in-a-lifetime experience we look forward to sharing with beer lovers everywhere."
Beer Camp Across America will make seven tour stops in cities with thriving craft beer cultures; each stop will feature many of that city's local and surrounding regional brewers. The festivals will appropriately begin and end at Sierra Nevada's two brewing locations, kicking off in Chico where the brewery took root in 1980, and culminating in Mills River, NC, for the grand opening of its East Coast brewery. The festival schedule is as follows:
Sat, July 19: Northwest Edition at Sierra Nevada Hop Field in Chico, CA, 12-5 p.m.
Sun, July 20: Southwest Edition at Embarcadero North in San Diego, CA, 1-6 p.m.
Fri, July 25: Rocky Mountain Edition at Civic Center Park in Denver, CO, 5-10 p.m.
Sun, July 27: Midwest Edition at Navy Pier in Chicago, IL, 12-5 p.m.
Fri, August 1: New England Edition at Thompson's Point in Portland, ME, 5-10 p.m.
Sat, August 2: Mid-Atlantic Edition at Penn Treaty Park in Philadelphia, PA, 12-5 p.m.
Sun, August 3: Southeast Edition in Mills River, NC, 1-6 p.m.

Beer fans have been snatching up tickets for each of the seven events, which are on sale at www.SierraNevada.com/BeerCamp (only 5,000 tickets per venue will be sold). Each festival will feature up to two beers per participating brewery, food vendors, and live music by the MarchFourth Marching Band spectacle. Tickets cost $65 for general admission, which includes a tasting glass and unlimited tastings (in most locations, see the website for full details); or $30 for a designated driver ticket.

Like the festival tour, Sierra Nevada is also doing something unheard of in its brewhouse: creating a Beer Camp Across America collaborative 12-pack with 12 different beers made alongside 12 different breweries. (Not to mention it mixes 10 bottles and two cans!) The Beer Camp Across America variety pack will be released early-July and features collaborations with Allagash, Ballast Point, Bell's, Cigar City, Firestone Walker, New Glarus, Ninkasi, Oskar Blues, Russian River, 3 Floyds and Victory, plus a beer from the Asheville Brewers Alliance. These collaboration beers will be featured at every festival stop. Learn more about each of them at www.SierraNevada.com/BeerCamp.

About Sierra Nevada Brewing Co.
Founded in 1980, Sierra Nevada Brewing Co. is one of America's premier craft breweries, highly regarded for using only whole-cone hops and the finest quality ingredients. The pioneering spirit that launched Sierra Nevada spans more than three decades, with innovation emerging from both the brewhouse and sustainability initiatives. Sierra Nevada has set the standard for artisan brewers worldwide as a winner of numerous awards for its extensive line of beers including Pale Ale, Torpedo®, Porter, Stout, Kellerweis® and a host of seasonal, specialty and limited release beers. Learn more at www.sierranevada.com. For a media kit on the Beer Camp Across America project, visit bit.ly/BCAAmedia; to see a video, visit YouTube.com/SierraNevadaBrewing.

Tags: