Silverado, California -- High in the hills of Orange County and adjacent to Irvine Lake was the location for one of Brew Ha Ha Production's newest event, the Sabroso Craft Beer & Taco Festival. Strategically placed on the weekend before Cinco de Mayo, this inaugural event had a delightfully festive Mexican theme to it, chock full of luchadores, taco trucks, sombreros, craft beer--the works.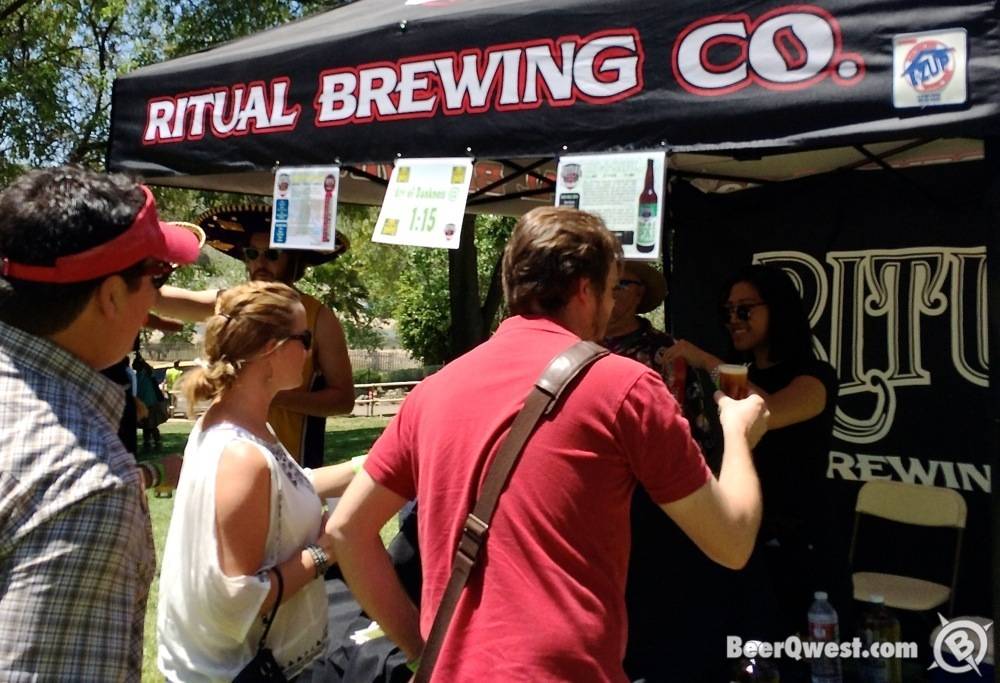 TAPS Fish House and Brewery came prepared, with their Mocha Stout. And since it was being served on nitro, this coffee stout was exceptionally smooth and creamy. TAPS' Nuestra Senora, "a brownish colored Mexican-styled lager" was a well-conceived tribute to Cinco de Mayo. Ballast Point came with their crowd-pleasing Sculpin IPA, Pizza Port brought El Camino and Ritual Brewing brought Hop-O-Matic, to further satisfy the die-hard hop heads out there. Stone Brewing brought some timely choices with their Saison, with those lovely Belgian undertones, and their very popular Go-to-IPA. We were happy to see North Coast and especially their Old Rasputin Imperial Russian Stout, on nitro, naturally.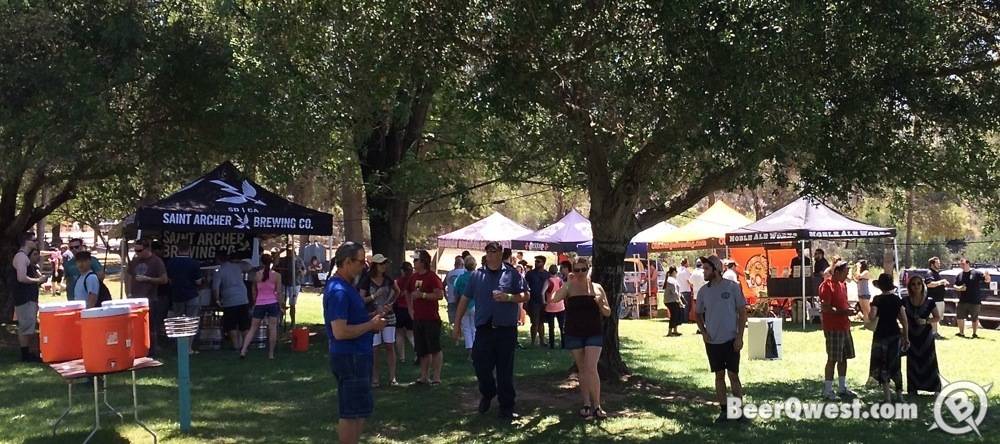 One brewery, that we thought stood out though from the rest was Noble Ale Works. These guys brought brew to specifically go with tacos, spicy tacos, and not just two beers, but four. There was the Five & Dime, "a tasty fruit beer that utilizes (almost) a pound of raspberries." Noble's Pilsner, Pistol Whip'd Pils "ate some Serrano chiles then decided to change it's name to 'Pistola.'" Rosalita was another variation of their famous Pils with "mass quantities of hibiscus flowers that are cold soaked in the beer for 48 hours, with flavor notes of cranberry, rose and lime. Gosebusters was "their take on the classic German beer style, Gueze" brewed with "Oolong tea...in lieu of coriander...resulting in the taste of lemongrass, pear and lychee." Every one of these really hit the mark as a perfect companion to a taco. Truly, a treat.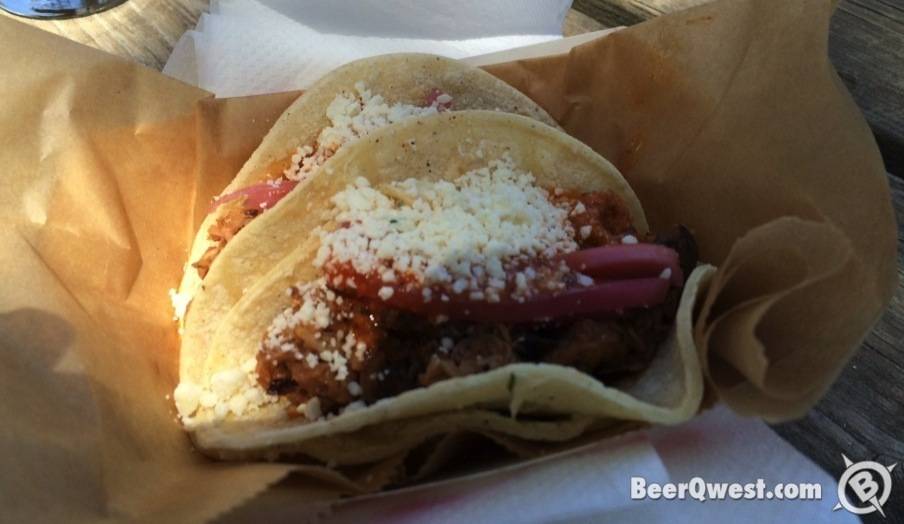 And, holy frijoles, did they have tacos. Brew Ha Ha hand-picked some fantastic taco vendors to go with all the great hand-crafted beer. Haven Gastropub featured some tacos with coconut-braised pork, or ones with grilled asparagus. Porko Rico BBQ had many delicious delectables, like the Voodoo jerk chicken taco, or the Skull Island taco with slow smoked pulled pork, or the California Pirate with beef brisket and fries--this one was all kinds of good. Then we marveled at The Kroft's culinary creativity, as we enjoyed their Barbacoa taco on an asian-style bun instead of the traditional corn tortilla. Brilliant.

After watching some luchador (Mexican wrestler) matches, and listening to some classic tunes by Sol Sacrifice, the spot-on Santana cover band...and then another round of tacos, we reflected on our great time at yet another great Brew Ha Ha event. At first we were a little sad that we would have to wait until late summer time for another one of these. How wrong we were! It just so happen that there is another Brew Ha Ha Productions event just around the corner: The Brew Hee Haw will take place at the world-famous OC Fair Grounds from July 11th-13th. Some of the breweries lined up are Old Orange Brewing Co., Hoparazzi, Lagunitas Brewing Co., Modern Times Beer, Beer Logic Brewing, Black Market, and many, many more. So, if you enjoyed The Sabroso Craft Beer & Taco Festival as much as we did--and we know you did--then we look forward to seeing you at the Brew Hee Haw in July.

Until then, Cheers!

Tags: