Cable Airport and majestic Mt. Baldy were the backdrop to this year's Brews & Bros Craft Beer Festival in Upland, CA. And a beautiful day it was too. As the rest of the country endured Mother Nature's wrath of freezing temperatures, the attendees at this year's festival enjoyed July-like temperatures on a January day. Of course there were plenty of great brews on tap, fantastic representation in the food department, vintage cars and trailers to gawk at, live music, a cigar lounge, and a couple hundred of the Inland Empire's craft beer enthusiasts. So, as you can imagine, this was a great event.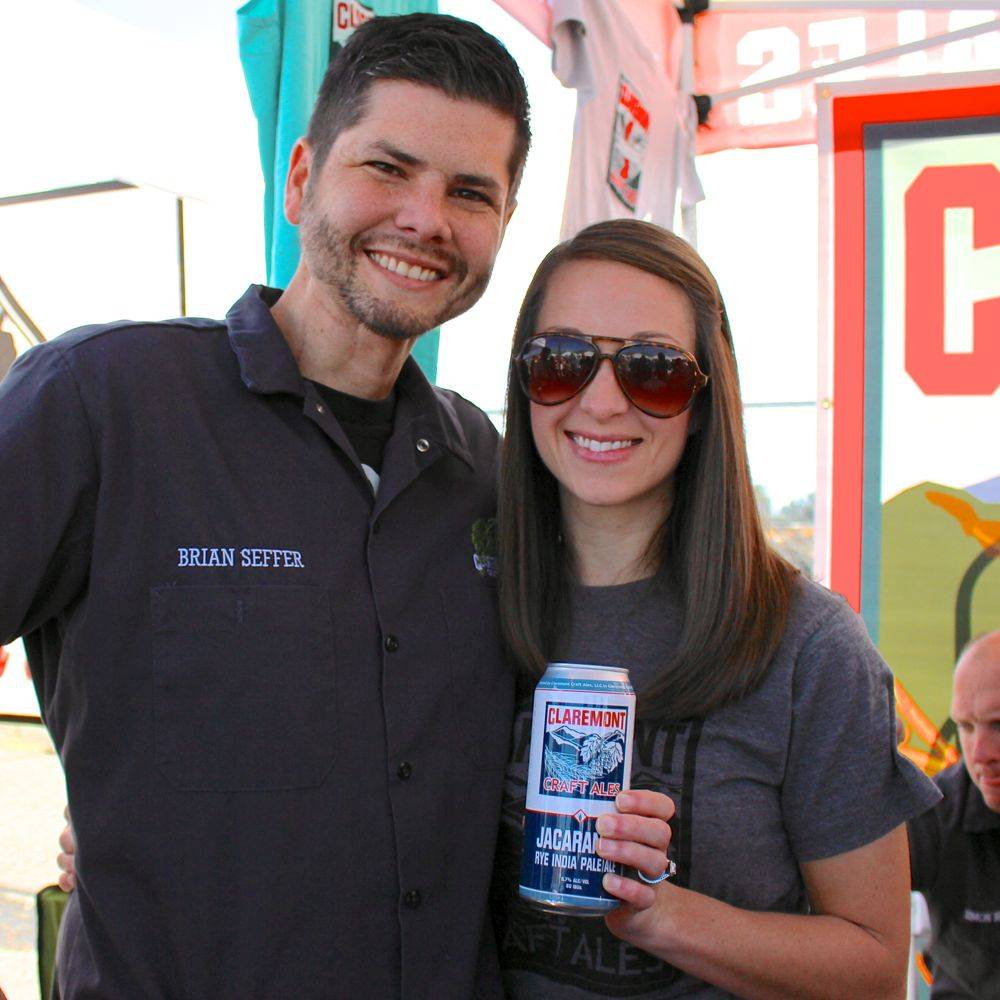 Beer! and there was a plethora of incredible brew to choose from. Dale Bros. was well-represented with their own arsenal of great brews. Their Pomona Queen and California Black Beer are two fine examples of why Dale Bros. Brewery has been thriving for eleven years. Wicks Brewing came packing with their Paladin Pale Ale and Bard's Song, two of the Riverside-based brewery's best and boldest. Claremont Craft Ales flaunted their Jacaranda IPA (now available in pint cans, contact your local bottle shoppe.) Aftermath pale ale by Black Market Brewing Co. was simply delightful--a pale ale with a double IPA finish. Noble Ale Works made sure to hold on to their coveted Nelson Showers and Naughty Sauce until later on in the event, so anyone could grab 4 oz. of beer perfection.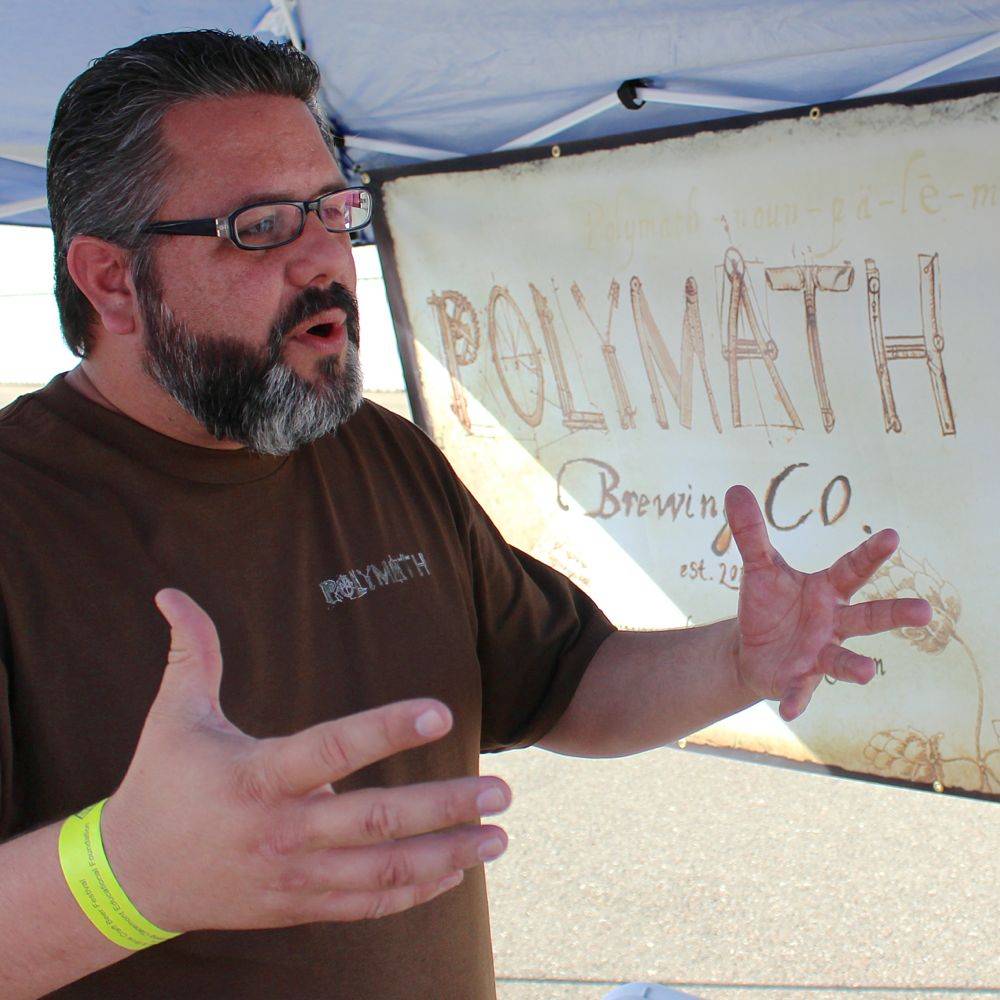 Many up-and-coming breweries were at Cable Airport that day as well. Alosta Brewing Co., located in Covina, CA, came out to the tarmac that day. Alosta Brewing's pride in their community came through in the taste of their beer, as it did at their grand opening. Polymath is adding to the list of great brews coming out of Riverside. With their focus on west coast IPAs and Belgian-style beer, we look forward to new and exciting beers from these guys.
And, as they say, with great beer, comes great food. Our friends over at Brewcakes came with their delectably delightful creations. Cooking for the masses that day was: Gold Rush Grill Gourmet Burgers & Things, Hillbilly bar-b-cue, Cruz-N-Tacos and Magdaleno's. Not to mention, Batch Craft Soda brought their finest. And all of this while enjoying music performed live by The Dogs and Powerflex 5.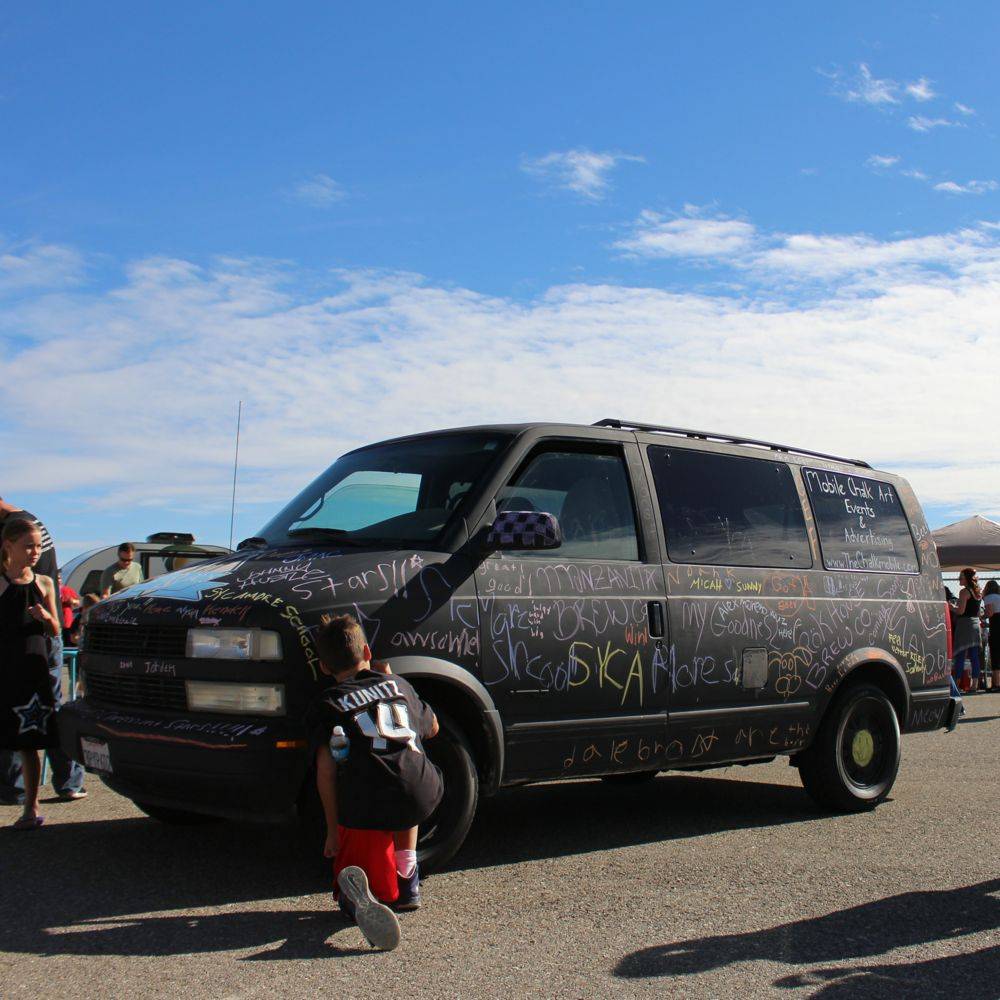 In the Dale Bros. tradition of being family-oriented, the kids enjoyed drawing on the sides of a van with chalk, giant Jenga, beanbag tossing and more. The event benefited Save Our Schools Claremont Educational Fund, and tips earned by the volunteers went towards many local charities. Brews & Bros Craft Beer Festival celebrating Dale Bros' 11 glorious years of craft beer making and community involvement was something that was enjoyed by all. We look forward to what the next eleven years will bring. Cheers!

Tags: