This year
LA Beer Week
 has taken root with the
LA County Brewers Guild
 and, in it's sixth incarnation, has grown into something extraordinary. The guild appears to be the best home for LA Beer Week, since every brewery is already a member. Throughout the week breweries, tap rooms, restaurants, and more are hosting events all over the county with a focus on locally brewed beverages.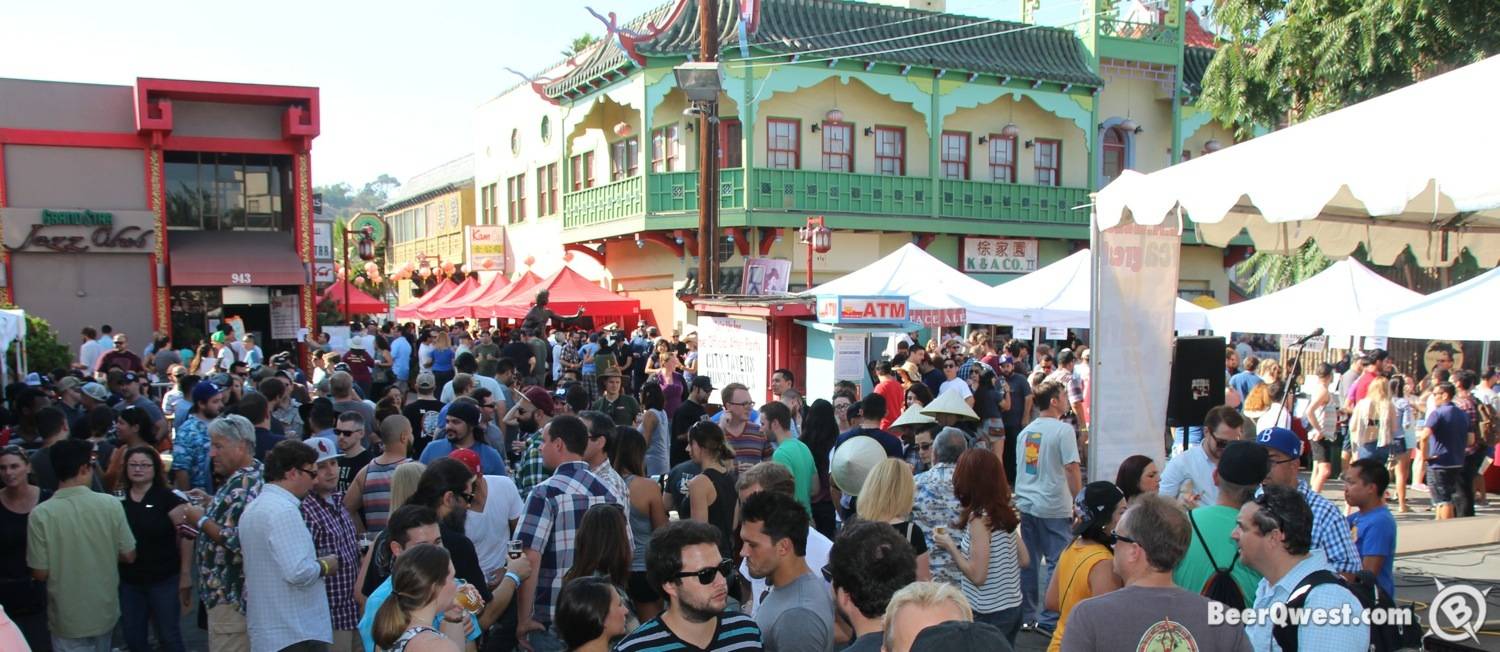 I started off LA Beer Week right, with the LA Brewers Kick-off Party at the Old Chinatown Plaza. There were 24 local breweries representing LA, with support from an additional 25 guest breweries, and featured sessions on the history of LA craft beer and the increased interest in locally brewed beer. Tickets included 15 beer pours, a commemorative glass, all you can drink water, along with a map of the grounds and a pristine copy of the 2014 Official Guide of LA Beer Week.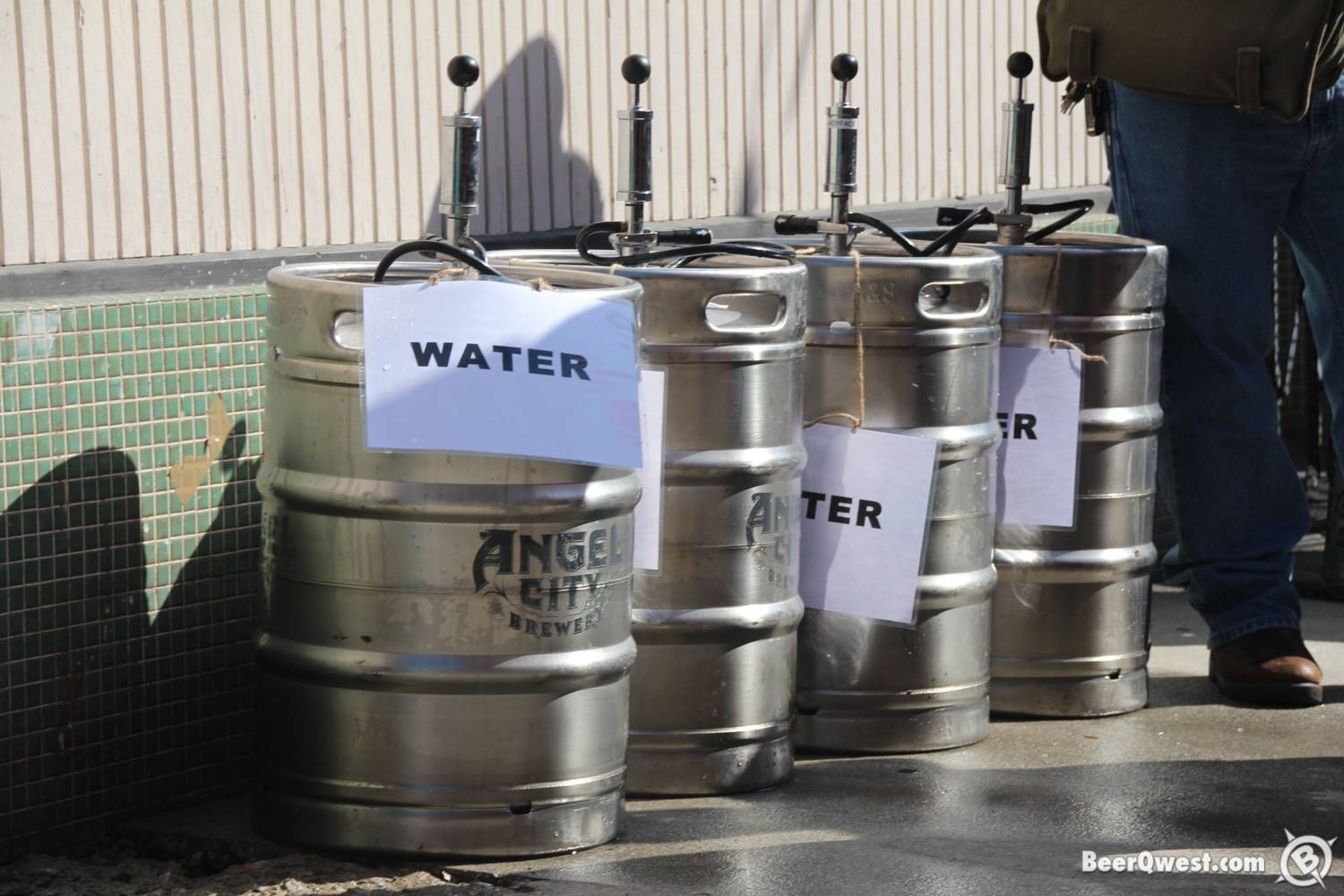 To display how the community of brewers has come together to support each other and together grow the industry, they started off with a collaboration batch called Unity, a Los Angeles Pale Ale. This will be the last time, for the foreseeable future, Unity will be brewed at the
Eagle Rock Brewery
, and will find it's home each year at a new member of the brewers guild. Each year Unity will change to highlight the strengths and styles of the host brewery. This marks a drastic change from years past, and sets a new standard for moving forward. For now, there are 200 cases of 2014 Unity floating around LA for you to get your hands on.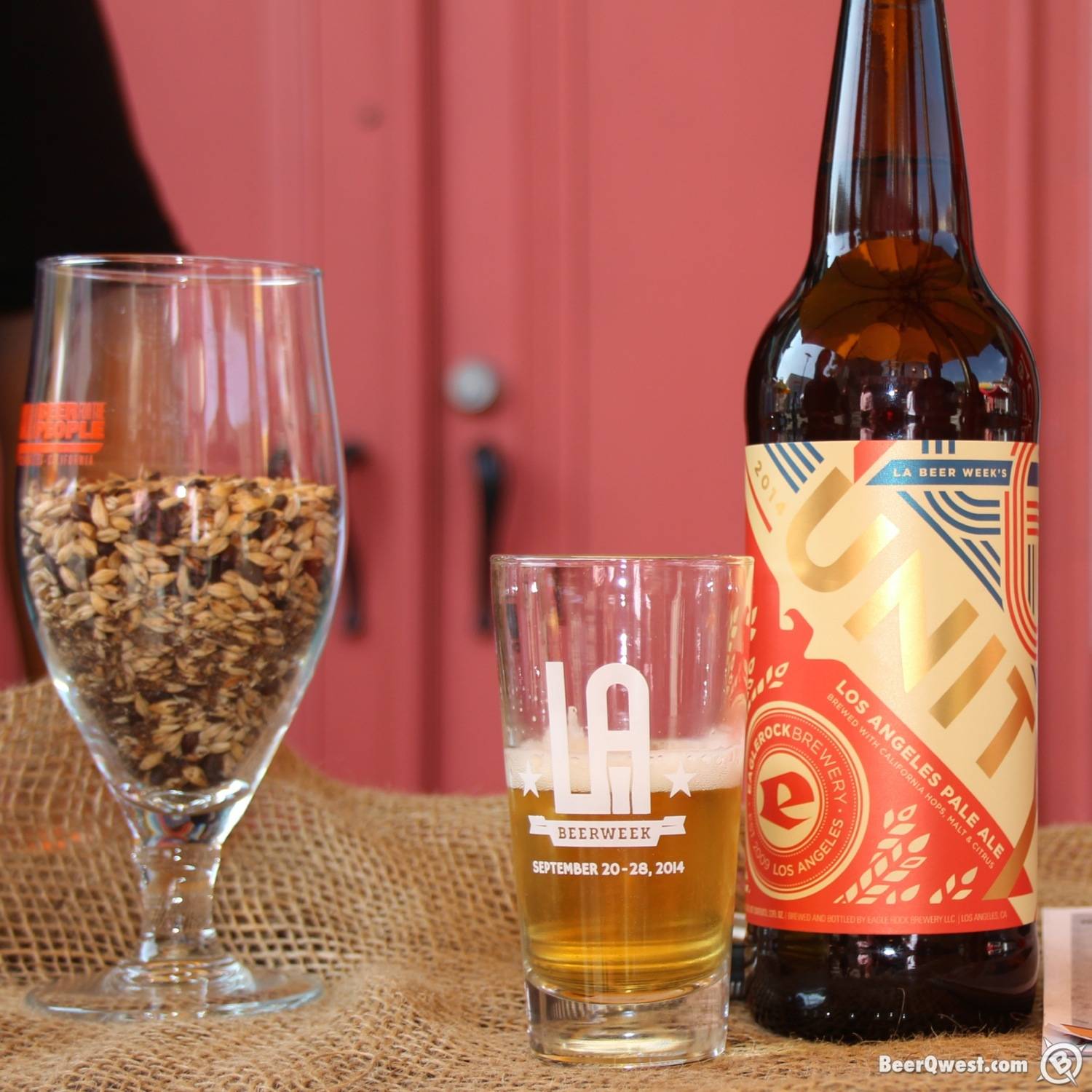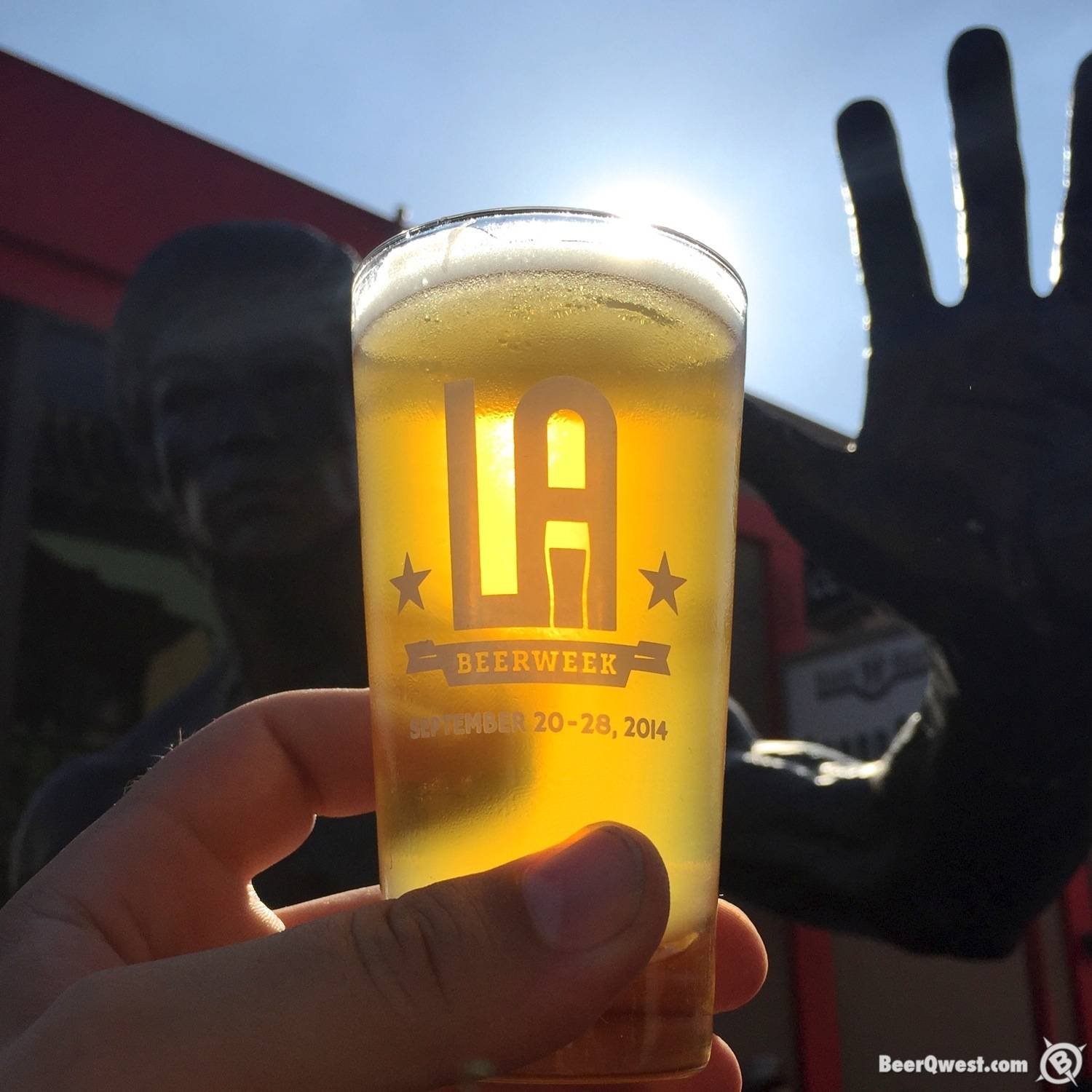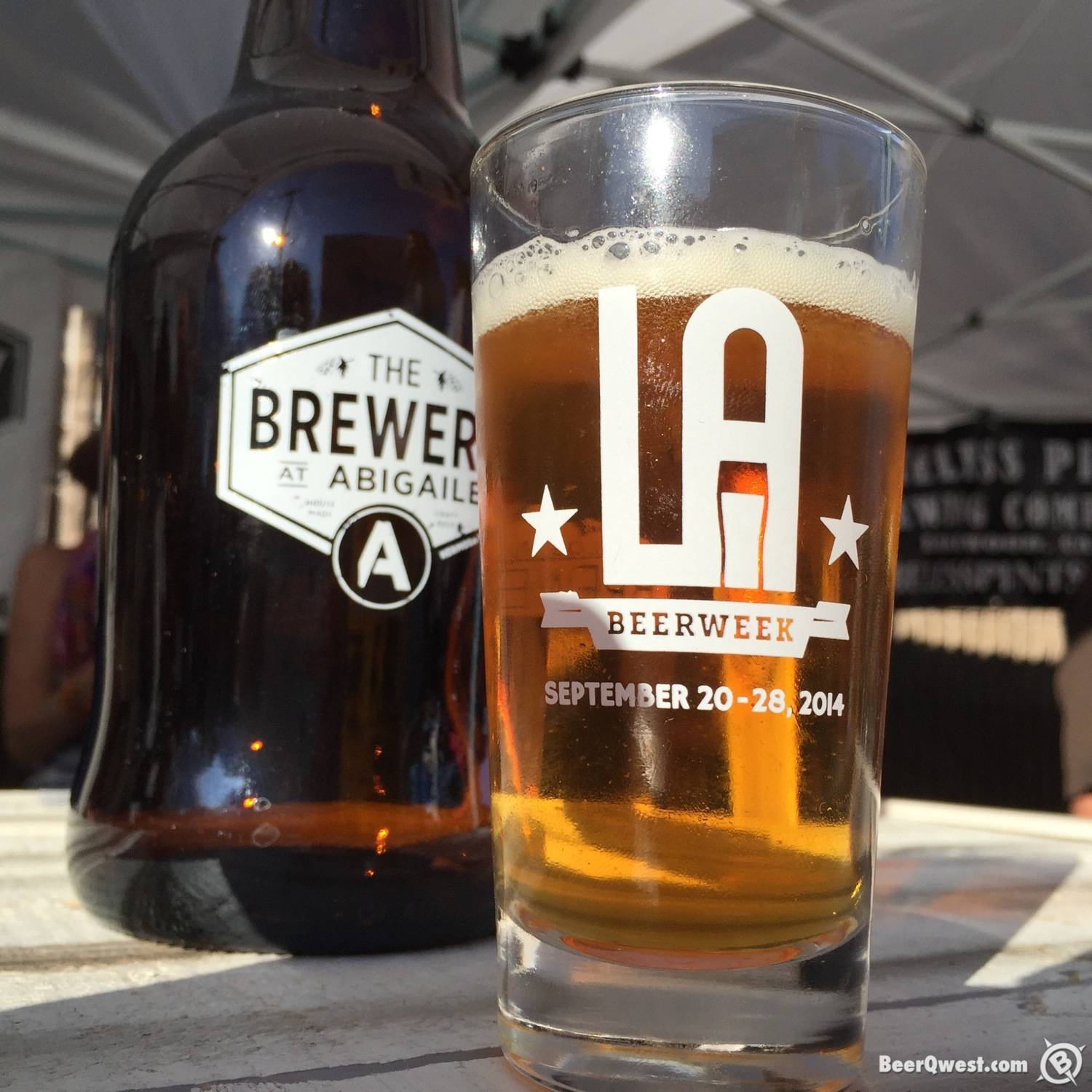 Unity was promptly featured at the event entrance. Beyond that I found a great lineup of fantastic beers. Vulcanizer is a West Coast IPA coming in at 7.1%, a collaboration IPA from
Beachwood Brewing
 and
Drake's Brewing Company
. Galaxy Showers 8.8% from
Noble Ale Works
 is one of the most notable from the single hop series. Drop It Like It's Hops was a hoppy, strong pale from The Brewery at Abigale. All of these beers are great examples of how much LA likes hops.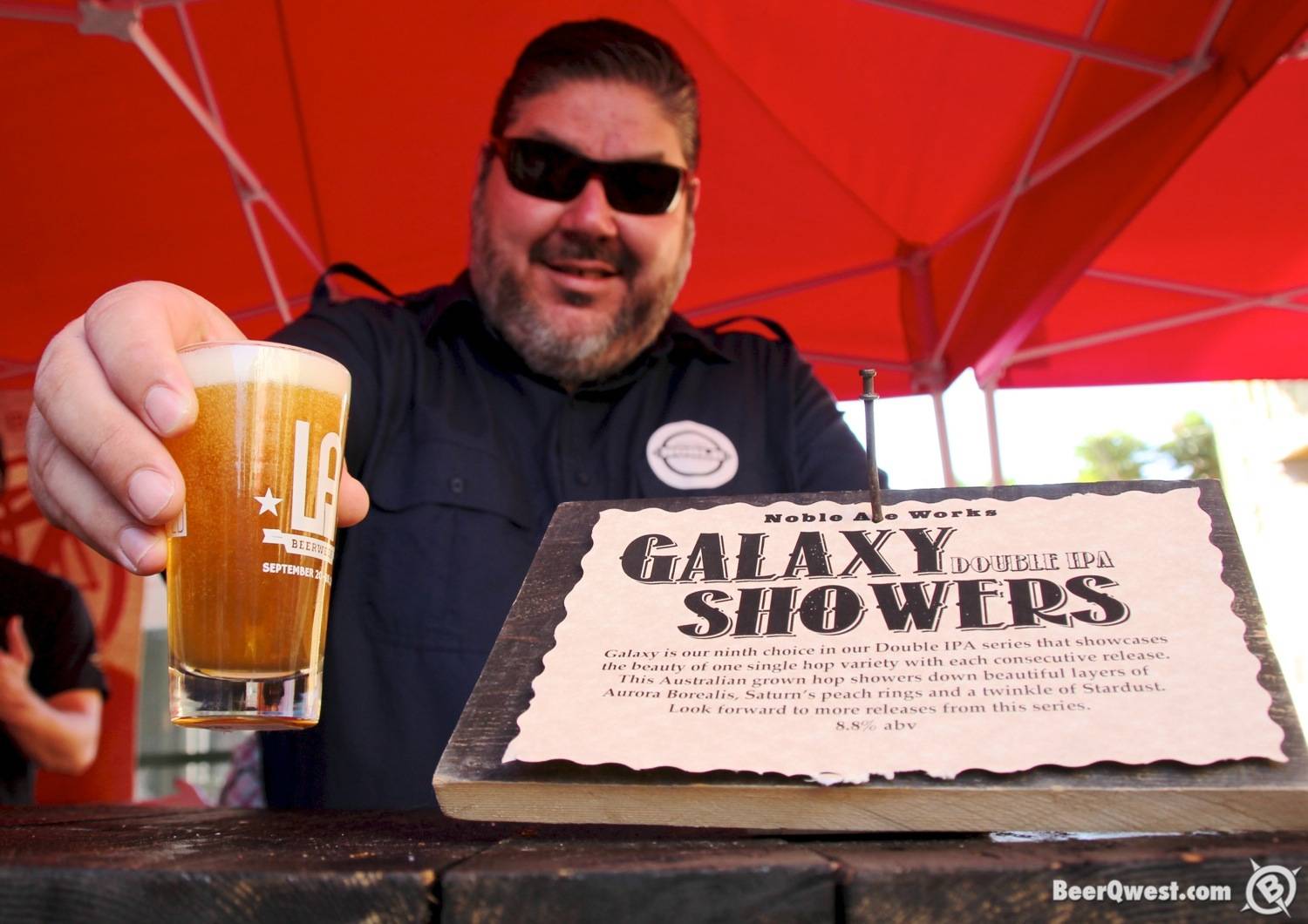 Hops are important for many beer drinkers, so much that they need their fix even without the tipsy part. When the
Hop Heads
 decided to take hops beyond beer, they turned to their other favorite brewed beverage. Enter cold brewed coffee infused with hops. Each one featuring the unique flavor and character to each hop. We're told you should keep an eye out for these iconic bottles around LA soon. I also found
Reverent Nat's Hard Cider
 from Portland, Oregon with their Imperial Hopped Cider 10.2% featuring 11 different hops. Quite possibly the best cider ever.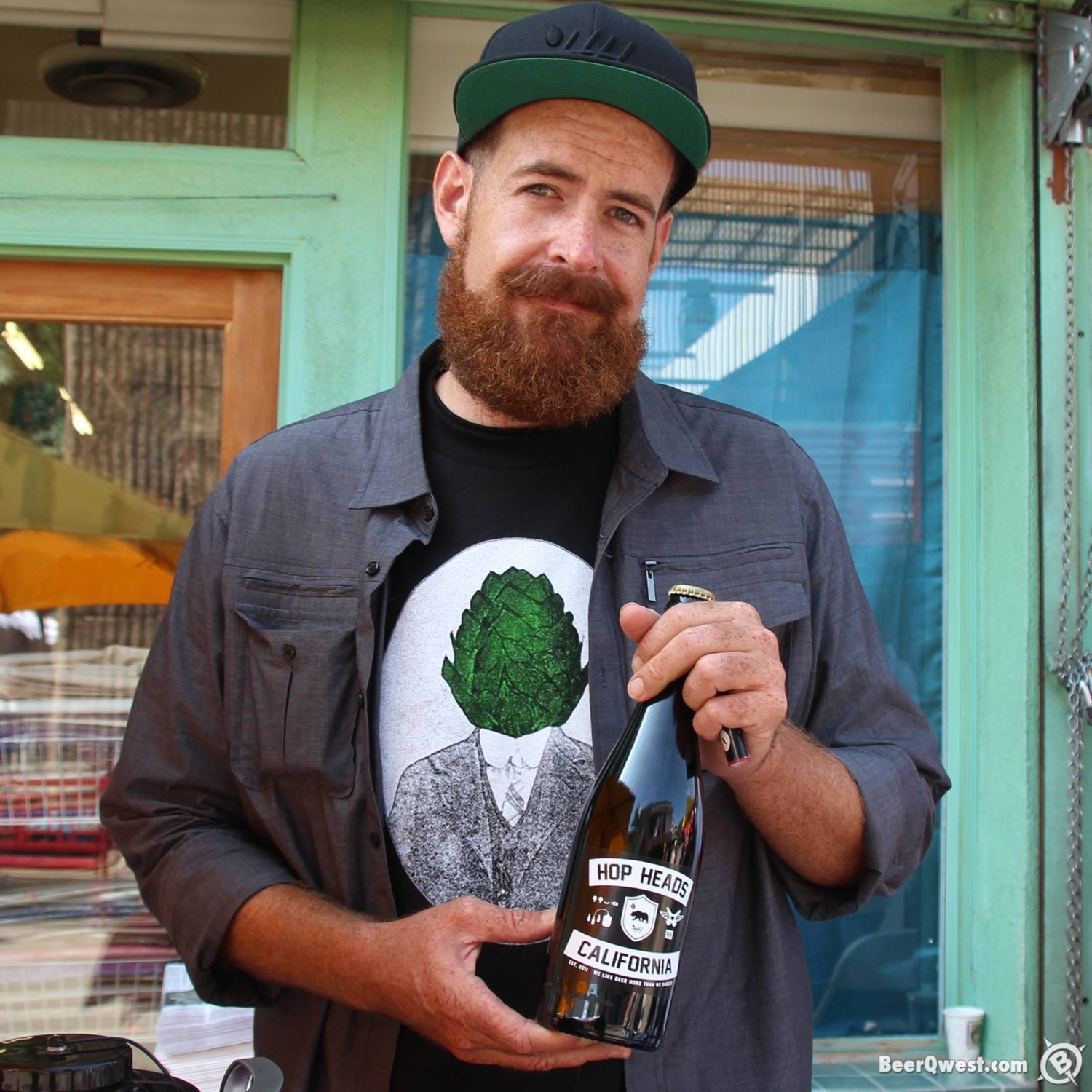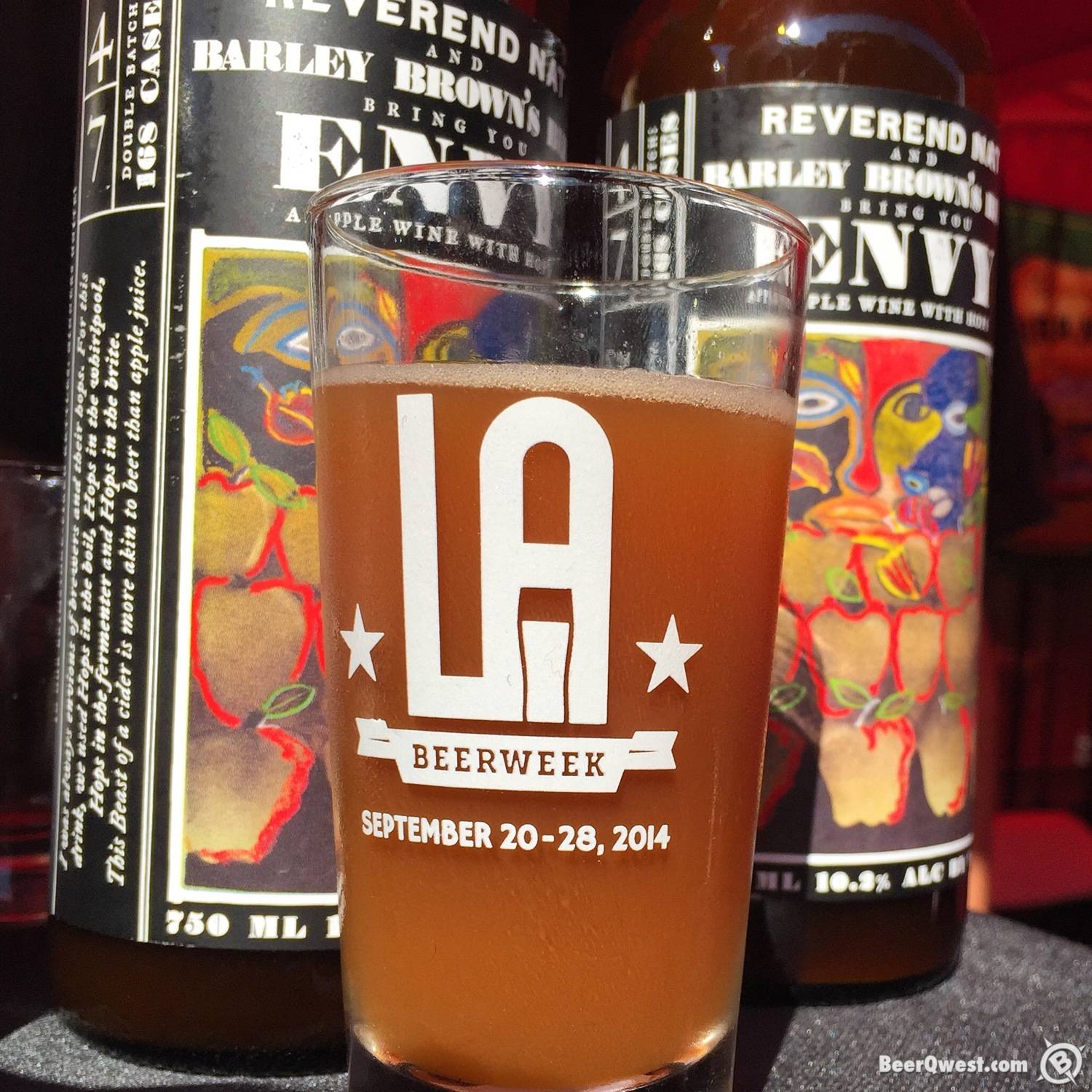 While I was checking out the alternative options to beer, I came across the
Maltose Falcons
. The Maltose Falcons are a renowned home brew club that has helped produce some of LA's best brewers, and was featured on
Brew Dogs
 last season. This year they brought their lineup of sodas. One of my favorites was the Cherry Lime Soda. It honestly has me wanting to make soda at home.

A lineup of food trucks was a welcomed site as the day progressed and one of my favorites was there, The Grilled Cheese Truck, among other LA favorites. The creamy goodness of the cheese with the crisp texture of the grilled bread always hits the spot when I'm all about feeding time between beers. When the beers and food added up, I found there were only 8 restrooms, for everybody. Needless to say the line built up quickly during peak event attendance. I might note this is an issue that happens to many event coordinators their first go around, an issue I wouldn't expect next year. I considered this the only black mark on a great event.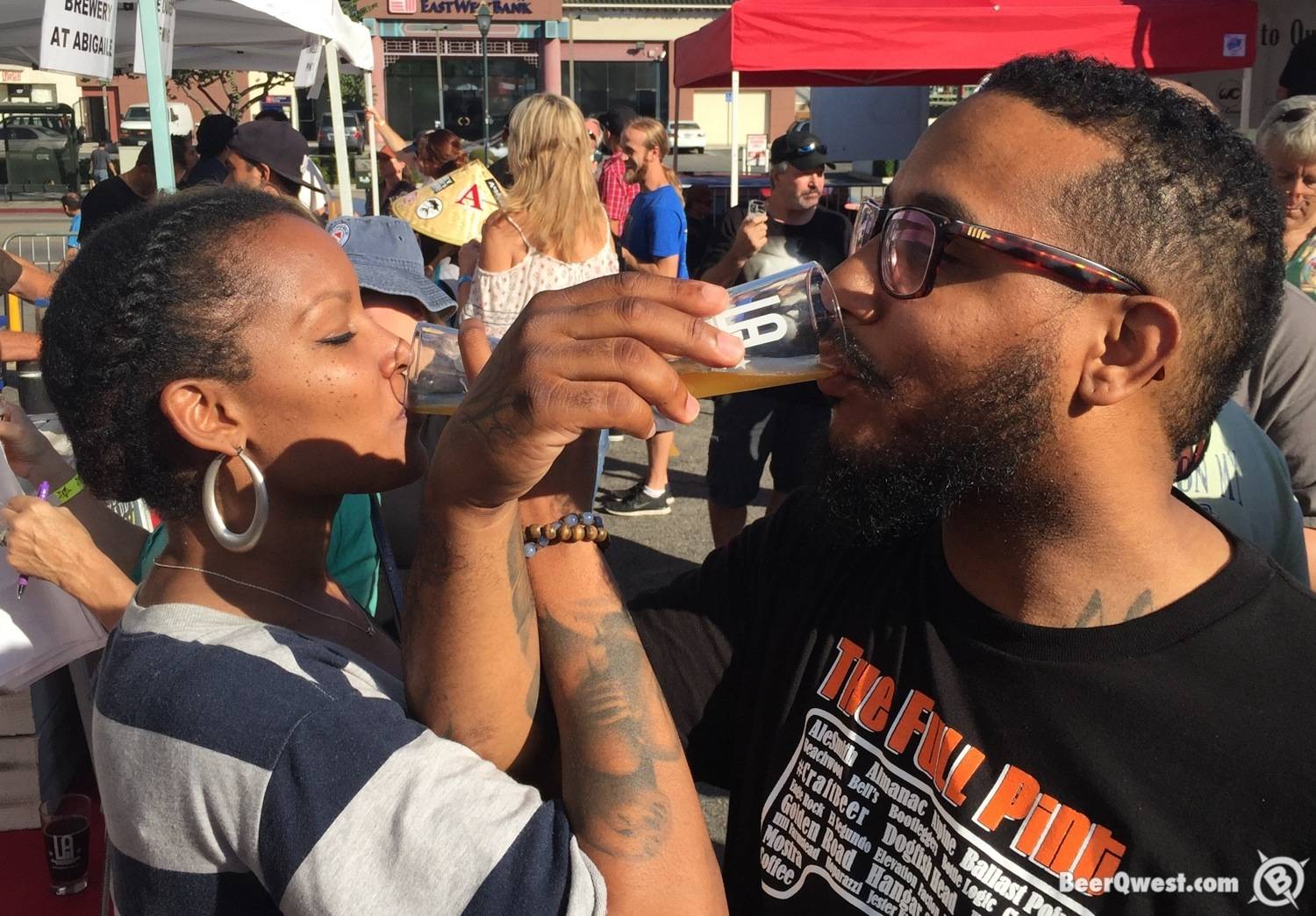 Cheers to LA Craft Beer. Now go hug a brewer.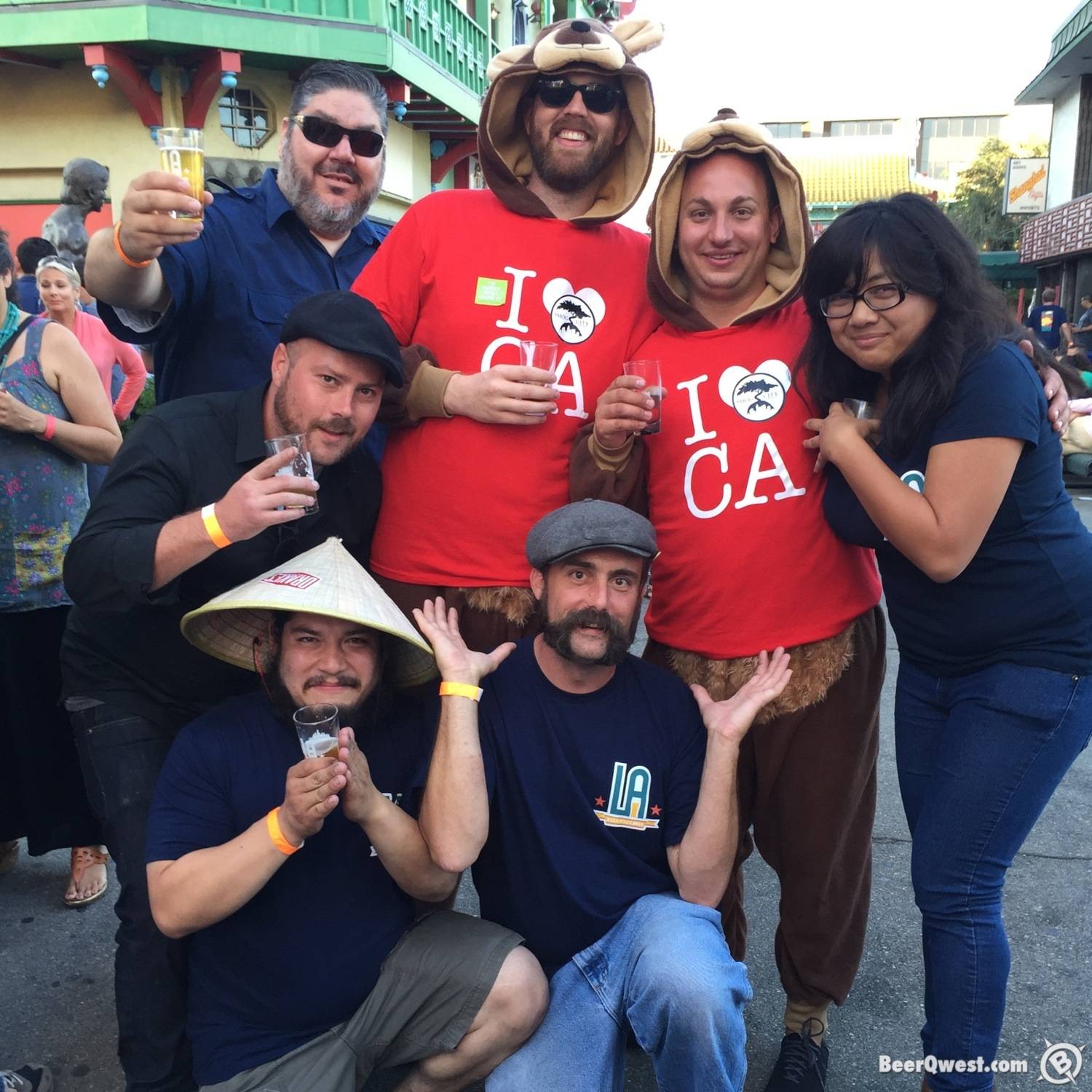 Tags: