Once again, a couple hundred of southern California's most dedicated beer enthusiasts answered the call to attend the
5th Annual OC Brew Ha Ha Craft Beer Festival
. Mother Nature prepared one of her hottest days of the year, but this didn't deter any of the faithful. As relentlessly hot as the day was, the venue was in a prime location to battle the immense conditions. The scene was Renaissance Faire-esque, as big old trees provided plenty of shade amongst the grassy fields, which all surrounded a giant pond and bridge. Over 80 breweries, lots of gourmet food trucks, guest speakers, games, vendors, a barber shop, and music by the
Sweet and Tender Hooligans
, and much more.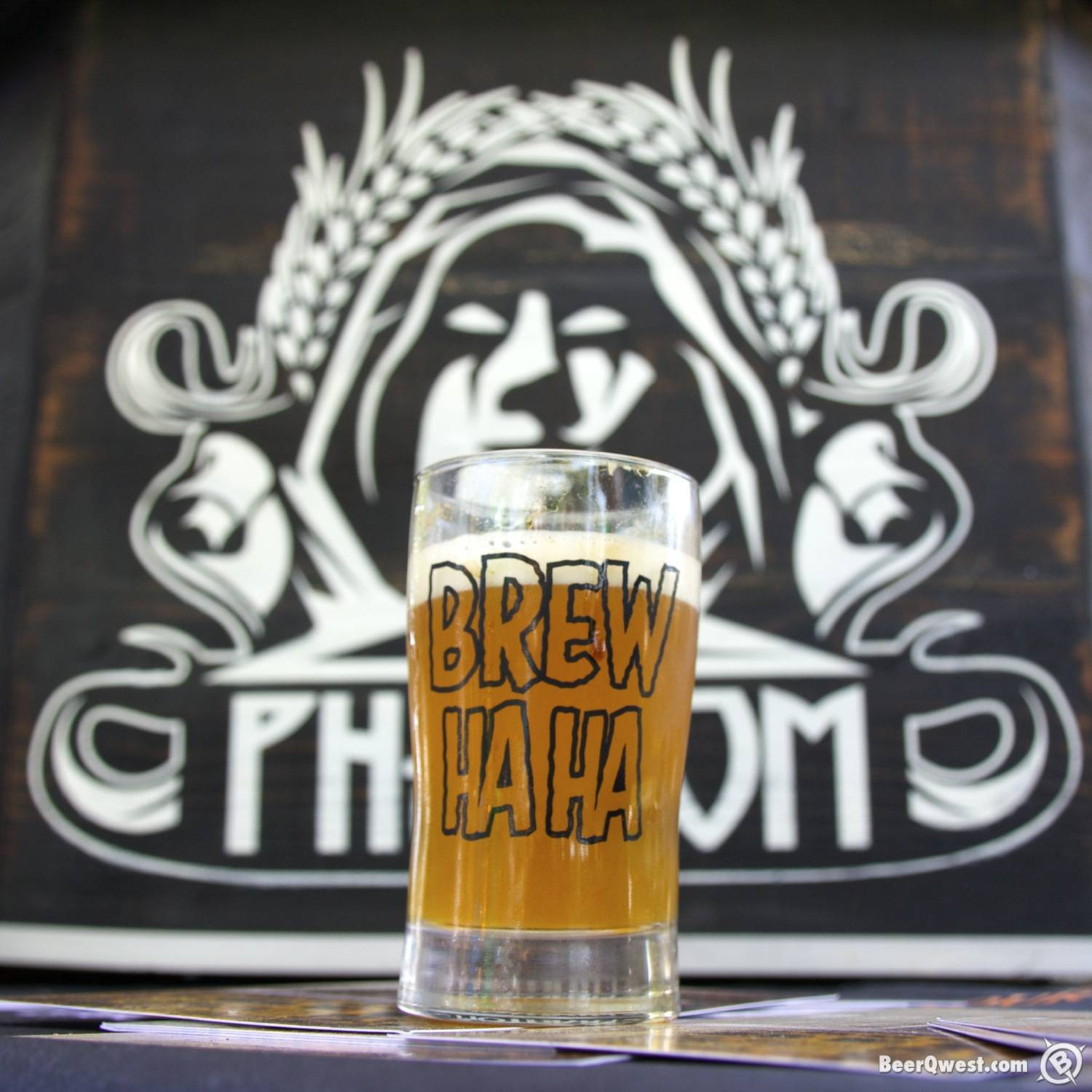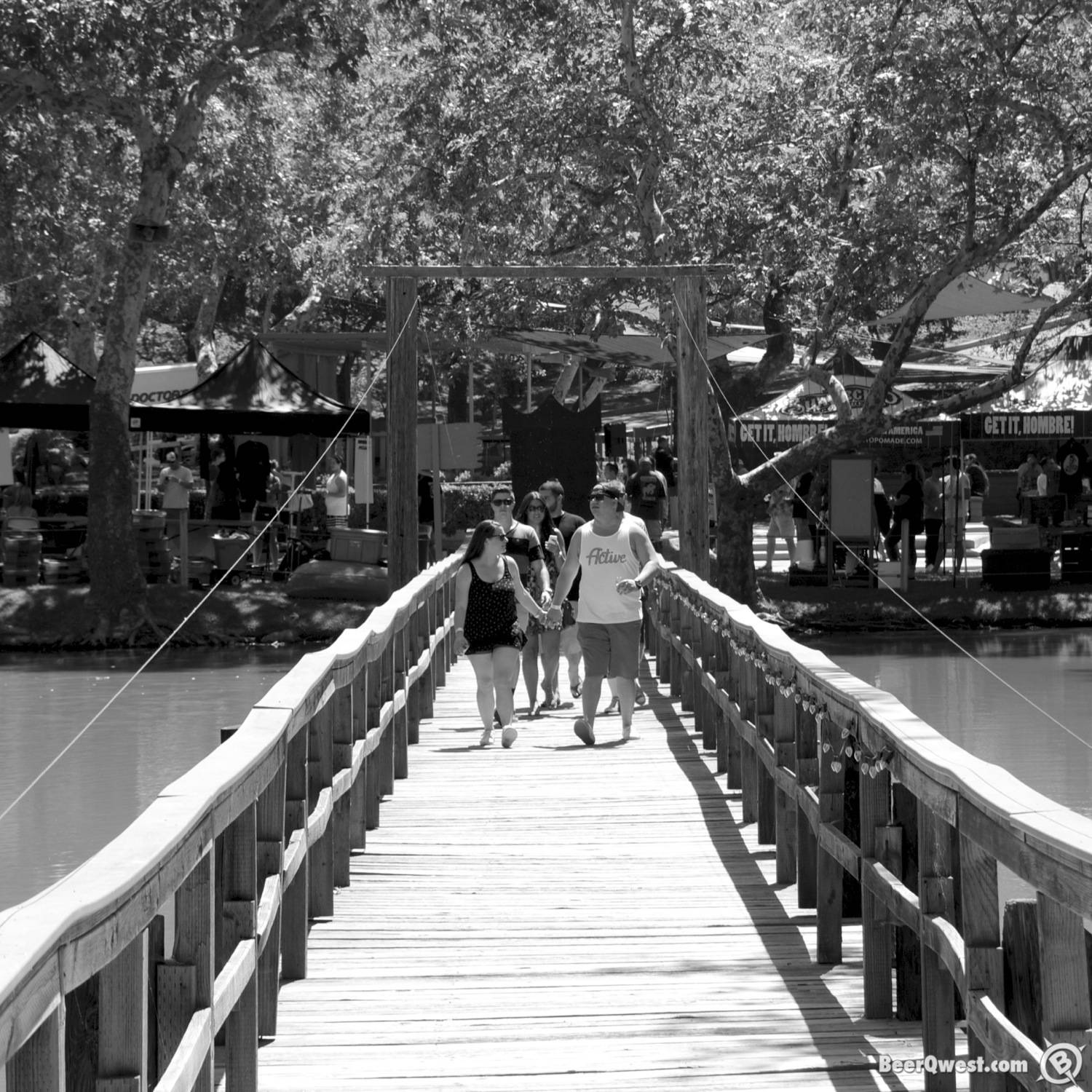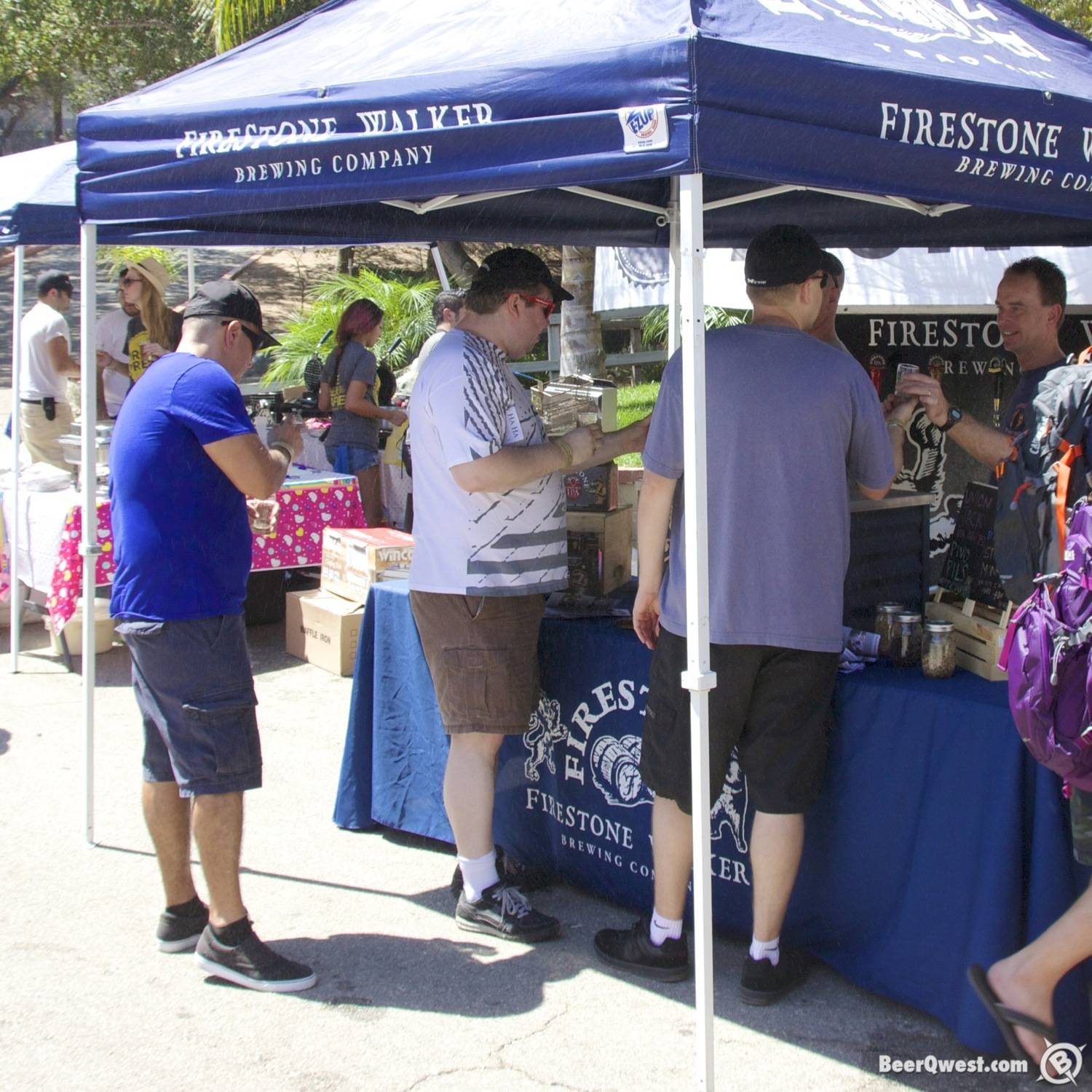 With over 170 craft beers being served by over 80 top breweries, there was certainly something for every beer lover to enjoy. A couple of new notables were in attendance, one being
Beach City Brewery
 from Huntington Beach, who was ready to impress with their
Ruski Noir
, the Russian Imperial Stout with vanilla, poured straight from a cask--pure awesomeness. Also present and out of Huntington Beach, was
Four Sons Brewing
. This family of hardcore LA Kings fans brought one of their best,
The Great One
, a very well-refined Imperial IPA, a fitting tribute to Mr. Gretzky.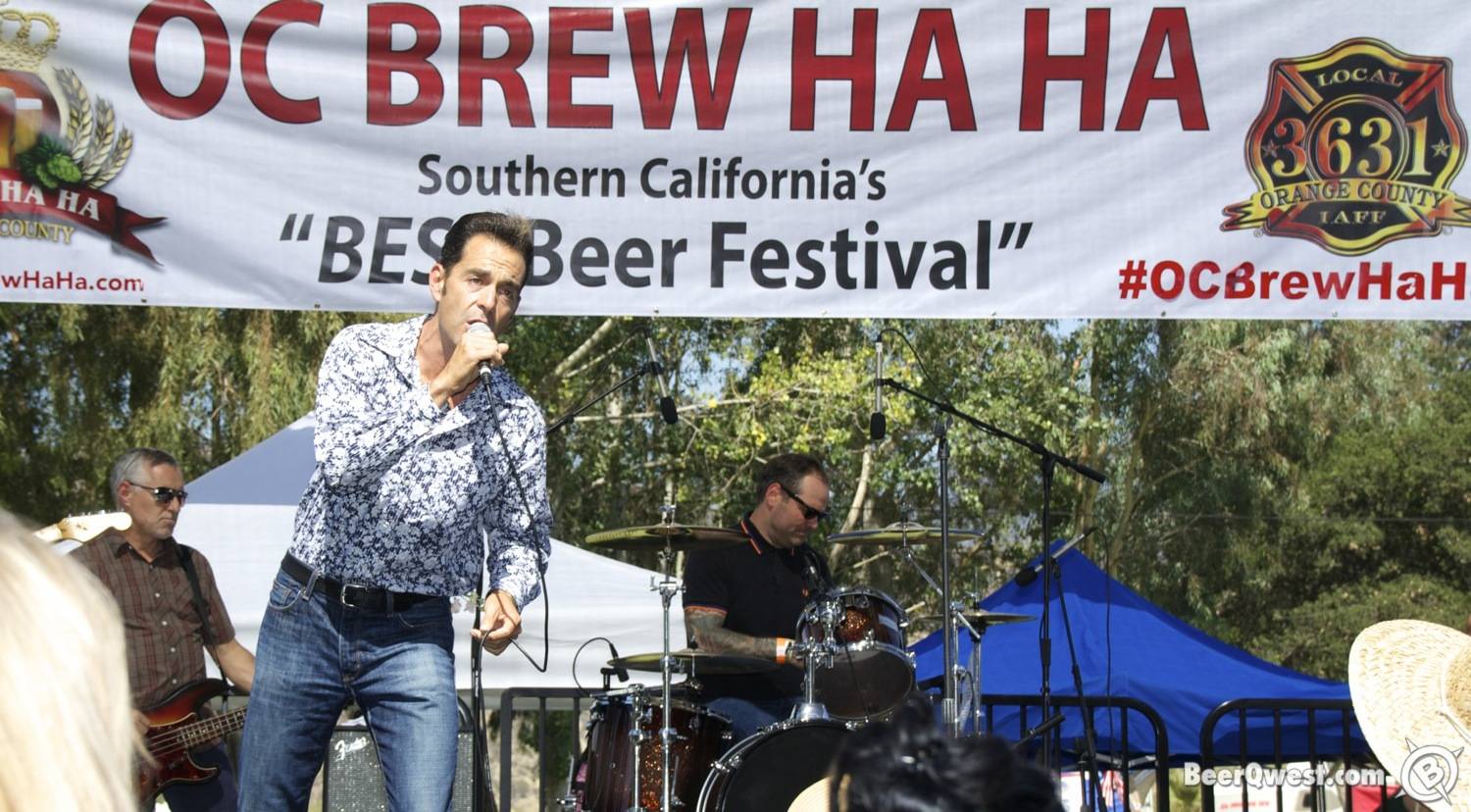 The collaboration beer this year was a horrifyingly delightful creation, from the brilliant brewing minds of
Bottle Logic Brewing
 and
Iron Fist Brewing
, and embraces the title,
Dr. Strangematter
. This incredible Imperial Saison was a delightful concoction of farmhouse yeast, pink peppercorns, Wakatu and Weimai hops, as well as locally sourced caramelized honey. Did I mention the Bottle Logic version of Dr. Strangematter was aged in chardonnay barrels? Well, It was, and it was brilliant.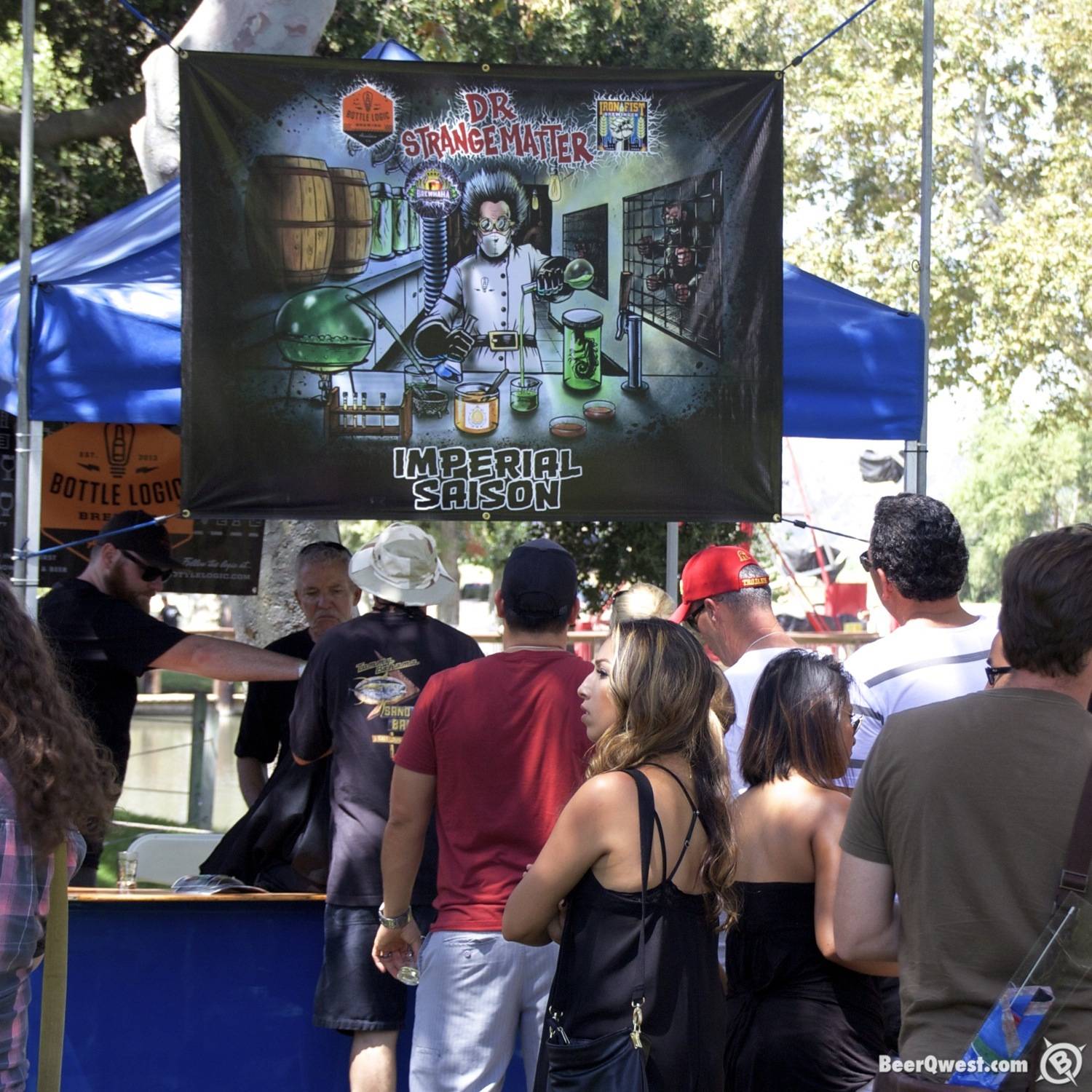 "We like to be different, and we like being community-oriented."
Brew Ha Ha coordinator and mastermind, Cameron Collins, was kind enough to talk with us for a minute, in between running his brew event. We asked him what his favorite part was with running the biggest and best beer festival in southern California. "We like to be different, and we like being community-oriented." With that being said, Cameron directed us to the beer and chocolate pairing.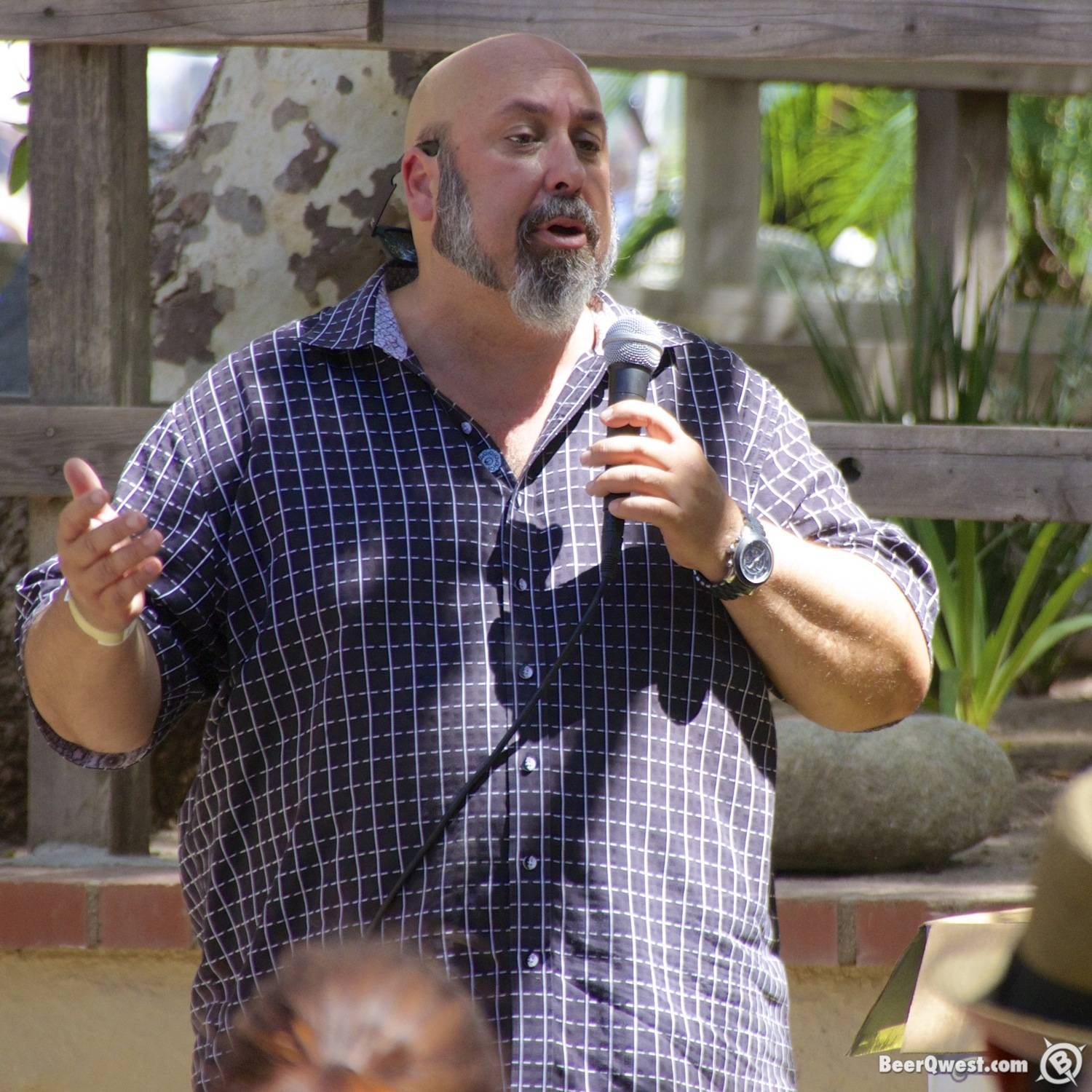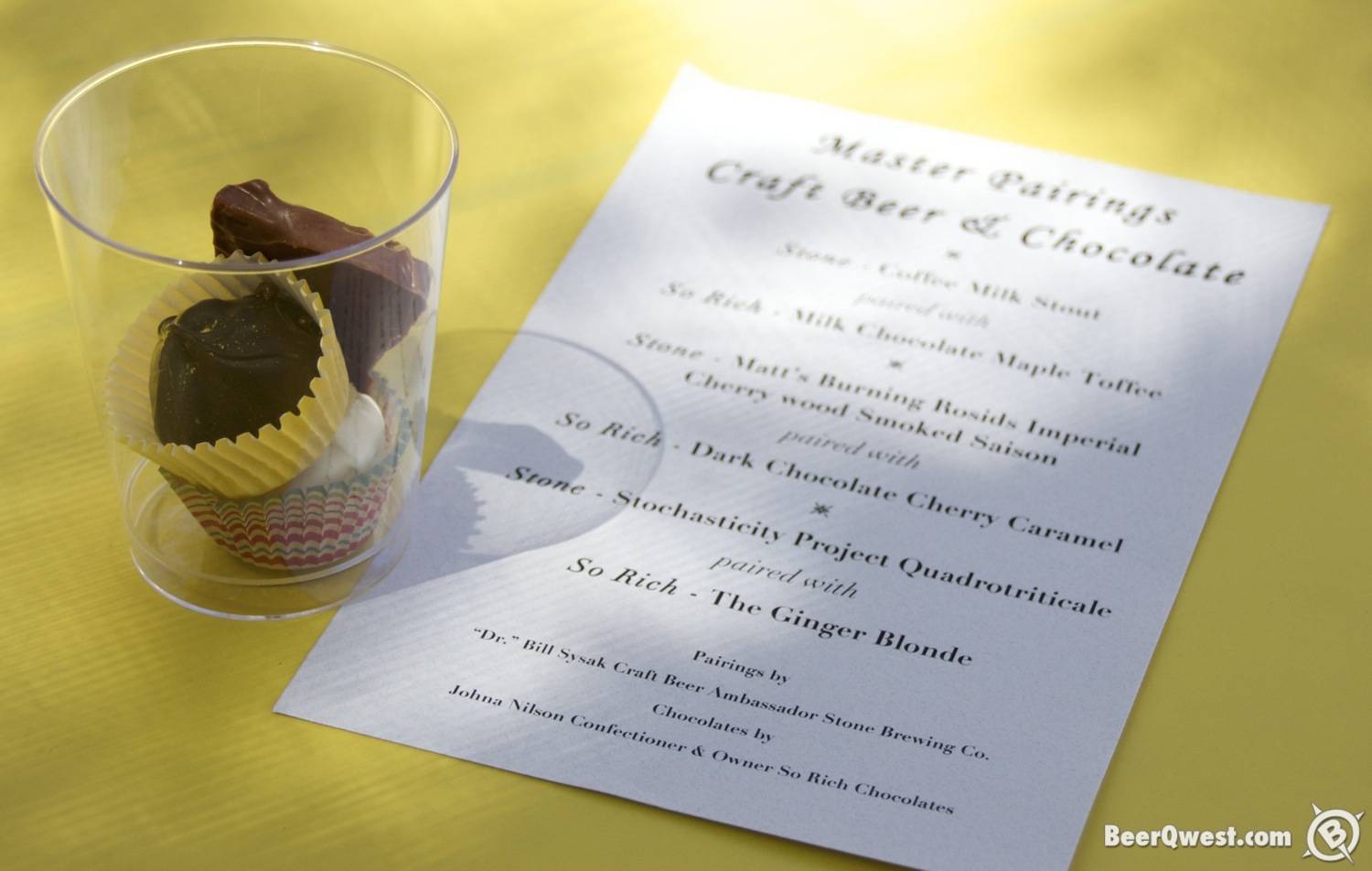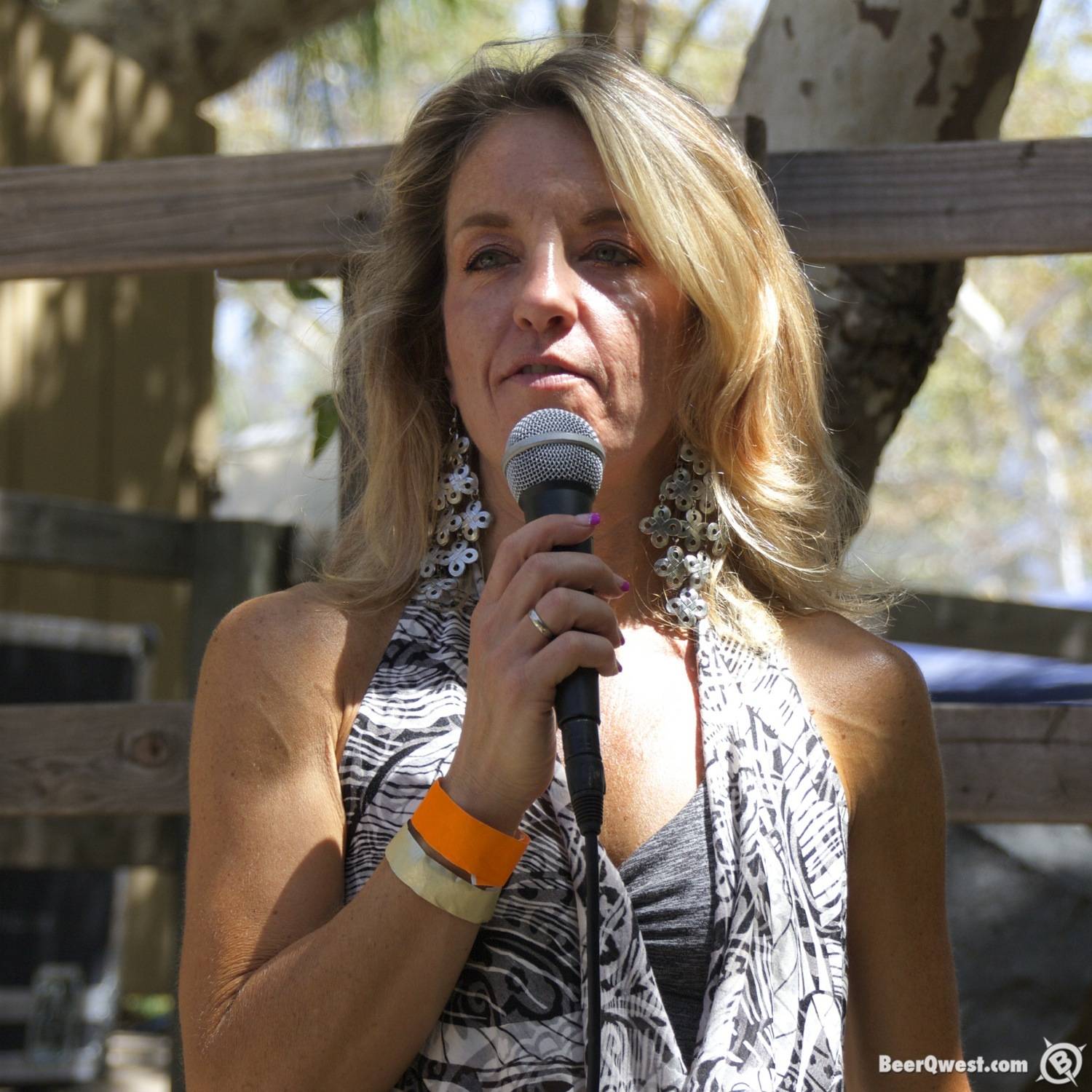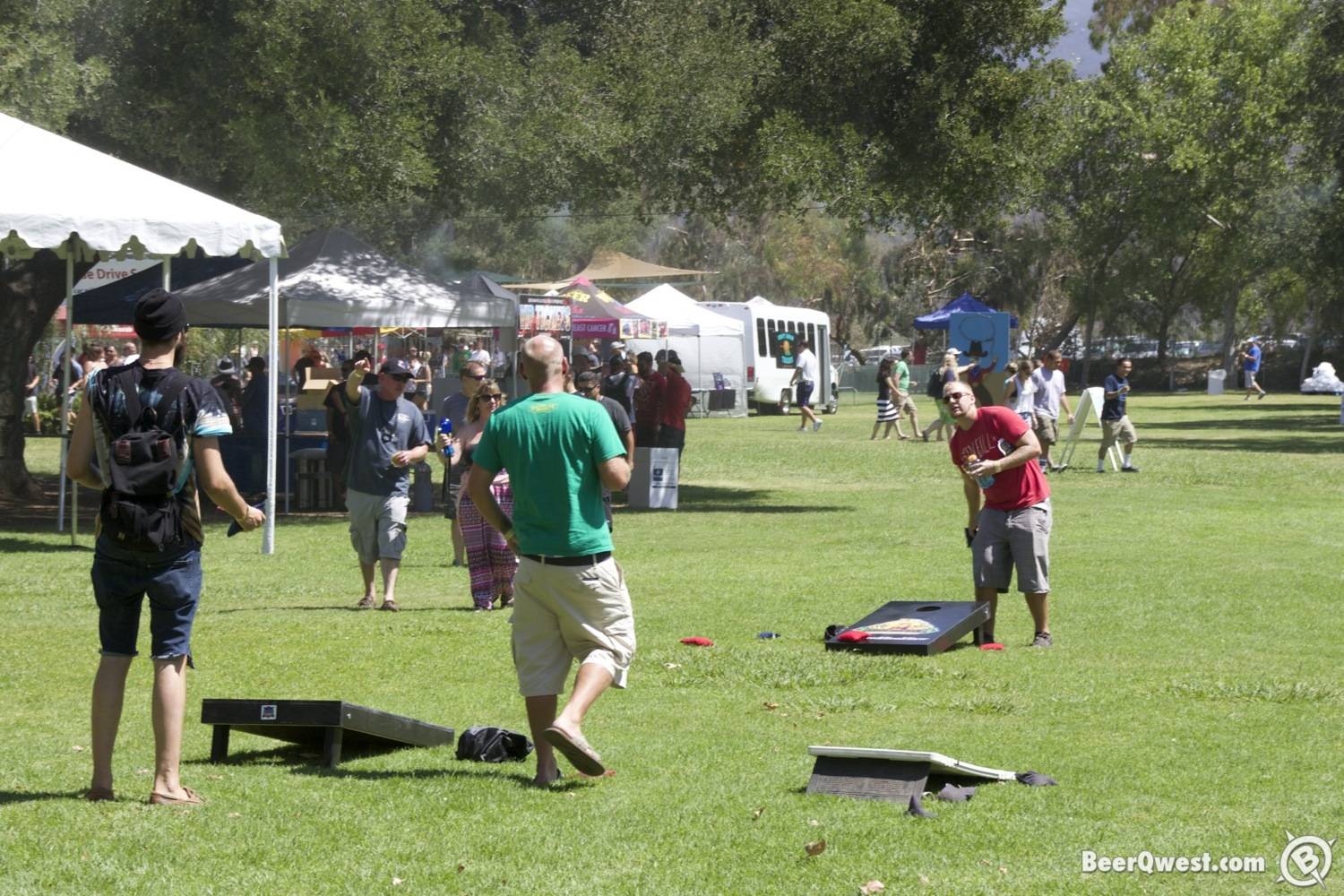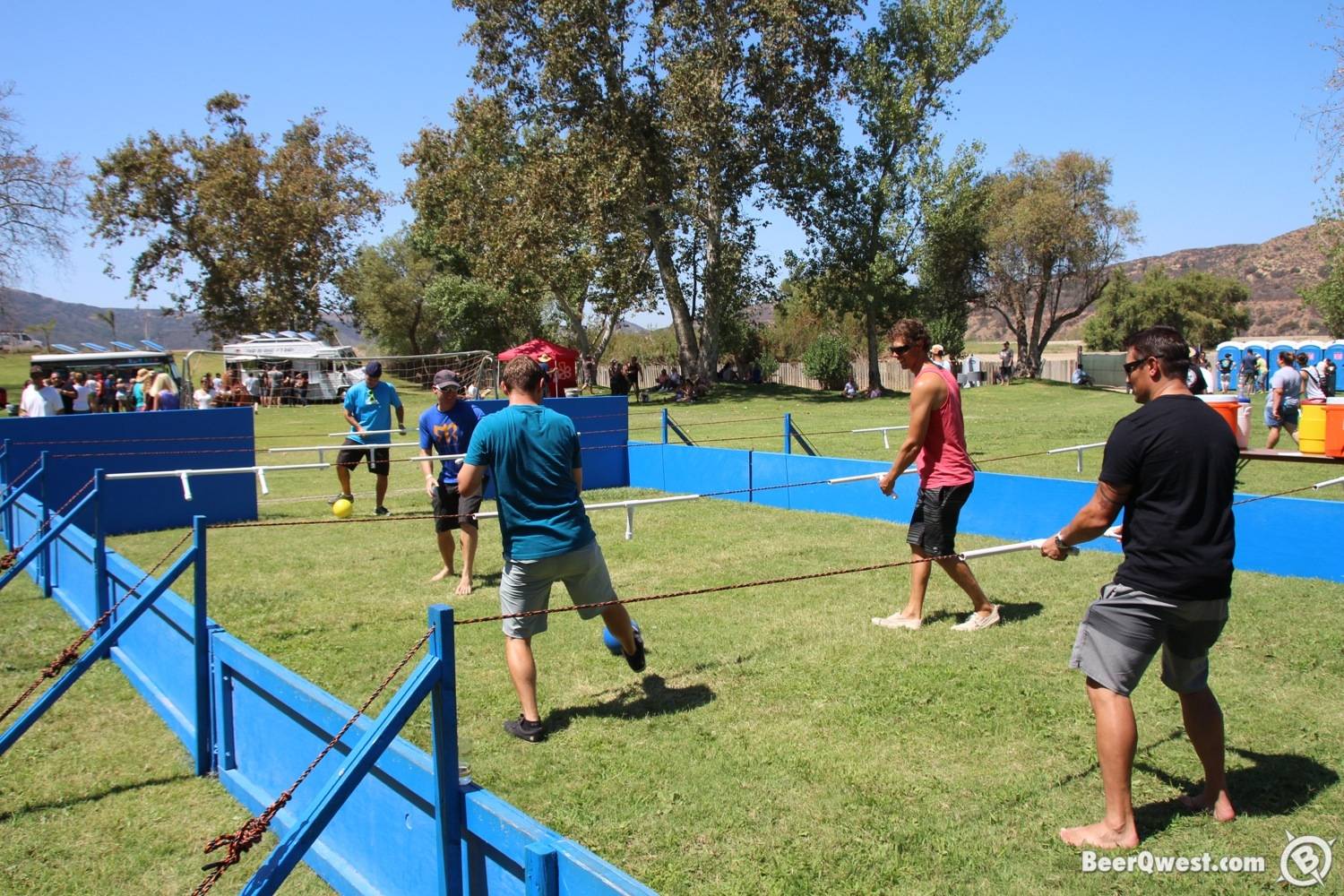 Of course there was plenty of non-beer related features to the event. There were some great games to be had, like life-size foosball, cornhole, as well as the ever-present giant Jenga. There was also free water and soda, for anyone who wanted any. Accompanying the mass amounts of shade, were lots of misters, to beat the heat. And just in case you needed a quick shave and a haircut,
Golden Crown Barber Shop
 was ready to make that possible.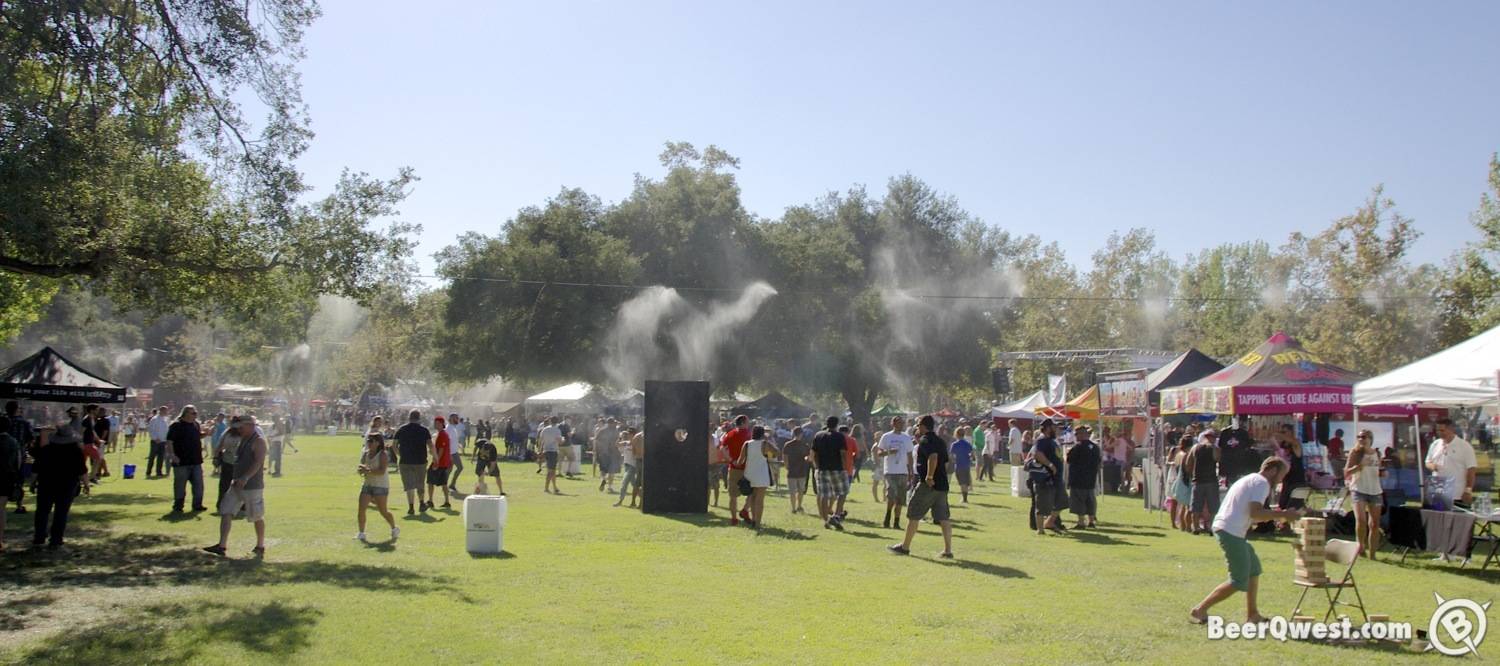 We enjoyed some amazing craft beer, got a couple quarters of a delicious

Slater's 50/50

 burger, listened to some great bagpipes, and spoke with all of our brewery buddies for hours on end. As the day was coming to an end though, we remembered that Cameron also mentioned of another Brew Ha Ha Productions event in the works,

Grey Cloud

, the beer, food, and cigar pairing event which promises to be just as enlightening as the beer and chocolate pairing. Perhaps even more so. This beer blogger enjoyed the Fifth Annual Brew Ha Ha thoroughly and hopes to see you at the next Brew Ha Ha Productions beer festival. Cheers!

 

Tags: