I can't remember the last time I went to the horse races. So when I heard about the First Annual Santa Anita Park Oktoberfest, I was a little more than intrigued by the idea. Looking further into the event I found it was open to all ages. That alone makes this a perfect event for those trying to combine family and beer without having to endure the "Can we go now?" from the rest of the group.
In the pursuit of full disclosure, we were provided VIP tickets by the event promoter each valued at $50. Those tickets included admission to the event with materials for betting on the races, food from Dog Haus, a souvenir Oktoberfest stein with 2 beers, access to the VIP lounge area with 8 additional beer tastings, and a German pretzel. General admission ($25) missed out on the all inclusive food from Dog Haus, the lounge area, and those 8 additional beer tastings. Most people will agree that either package is a good value, however the VIP package might just make or break your day– well worth it.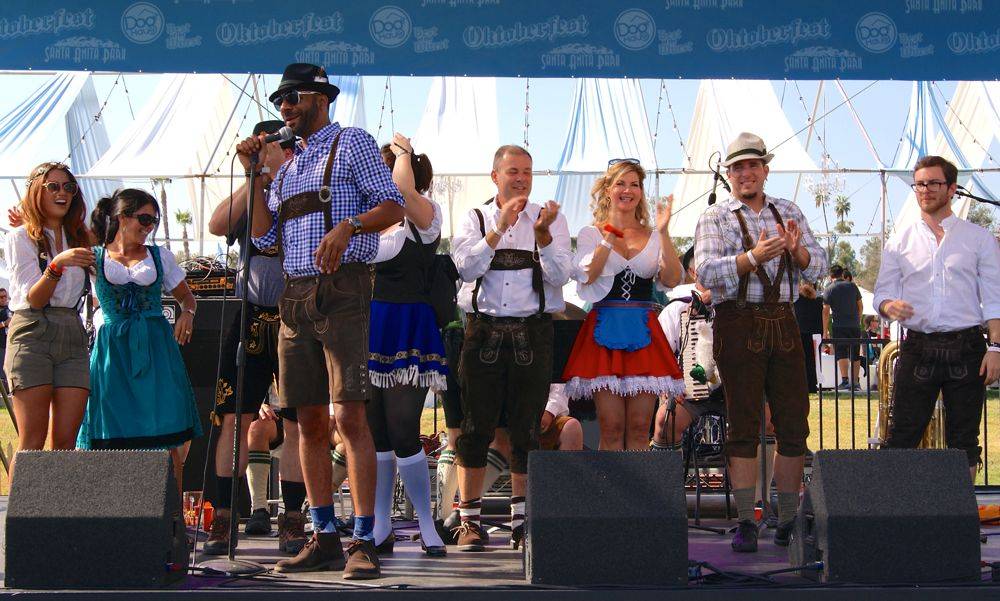 There is a short walk from the infield entrance to the Oktoberfest area. Giving you just enough time to get excited while listening to the German oom-pah band in the distance. Bavarian Wunderband and The Spazmatics took to the stage most of the day. With local personality Bryon Gallyot keeping the show on pace, and the crowd engaged.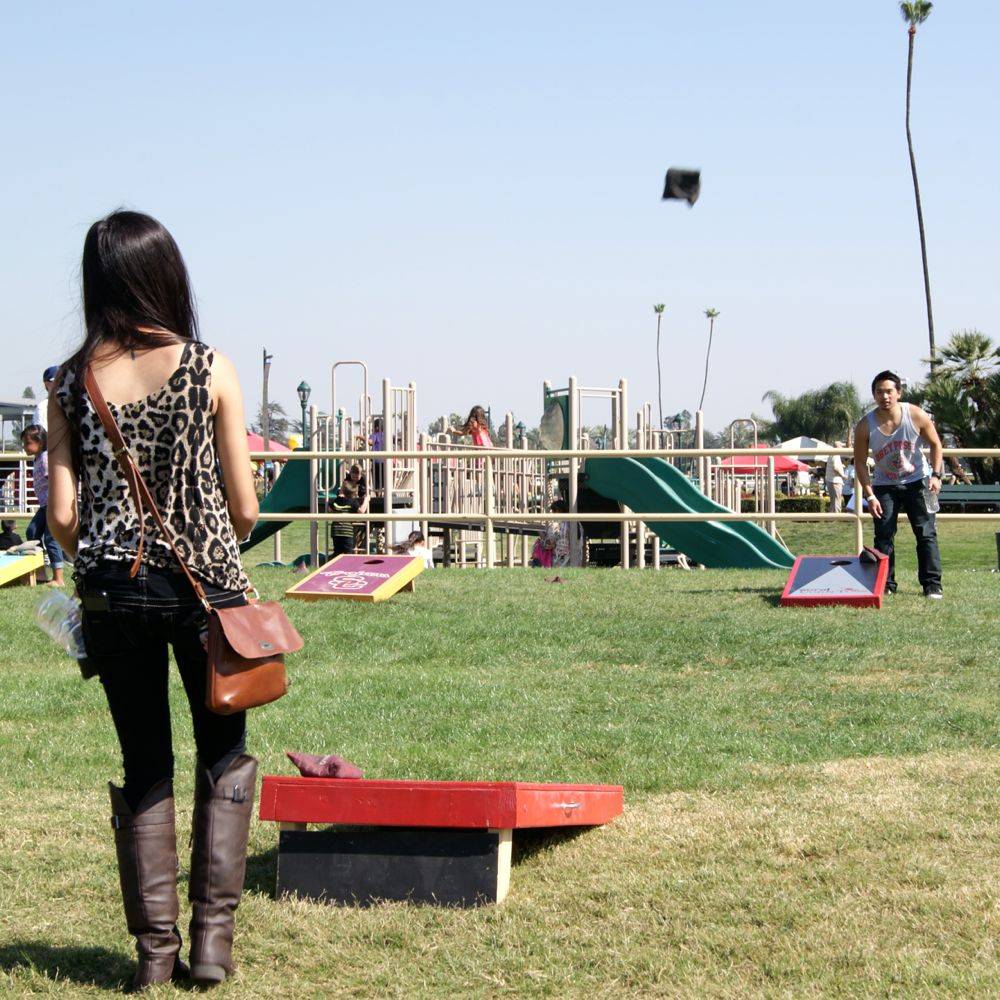 We passed a kids playground, pony rides, a bean bag toss area fit for a tournament, and concession stands, all before getting our steins. With an empty stein in hand we set off on a mission to fill them. Part of our group ventured off for the traditional Spaten Marzen Oktoberfest, the rest went off in search of local craft beer and found Golden Road, Bootleggers, Stone, and more.
Many of the local breweries were found to have brought their most iconic beers. Bootleggers had kegs of Old World Hefeweizen, Golden Road was pouring a crowd favorite Wolf Among Weeds, and Angel City was slinging Eureka Wit, just to name a few.
The food, beer, music, and entertainment were all great, making this one of my favorite Oktoberfests of recent years. Our entire group had a good time, and we can honestly recommend this Oktoberfest for all ages.

Tags: