Hangar 24, a brewery founded by Ben Cook in 2008 across from the Redlands, California airport celebrated their 6th anniversary this past weekend.  Ben Cook was an avid homebrewer and pilot whose passion for flying and good beer transpired into what is now known as the Hangar 24 Craft Brewery.  As a member of the Redlands community, Ben also wanted to give back in some other way besides just creating his delicious craft beer. This want to give back to the community is why Hangar 24 charities were formed. Hangar 24 charities runs fundraisers to preserve everything associated with the agricultural industry throughout the Inland Empire. One event used to both raise funds for this charity as well as celebrate the anniversary of Hangar 24 is Hangar 24's annual AirFest.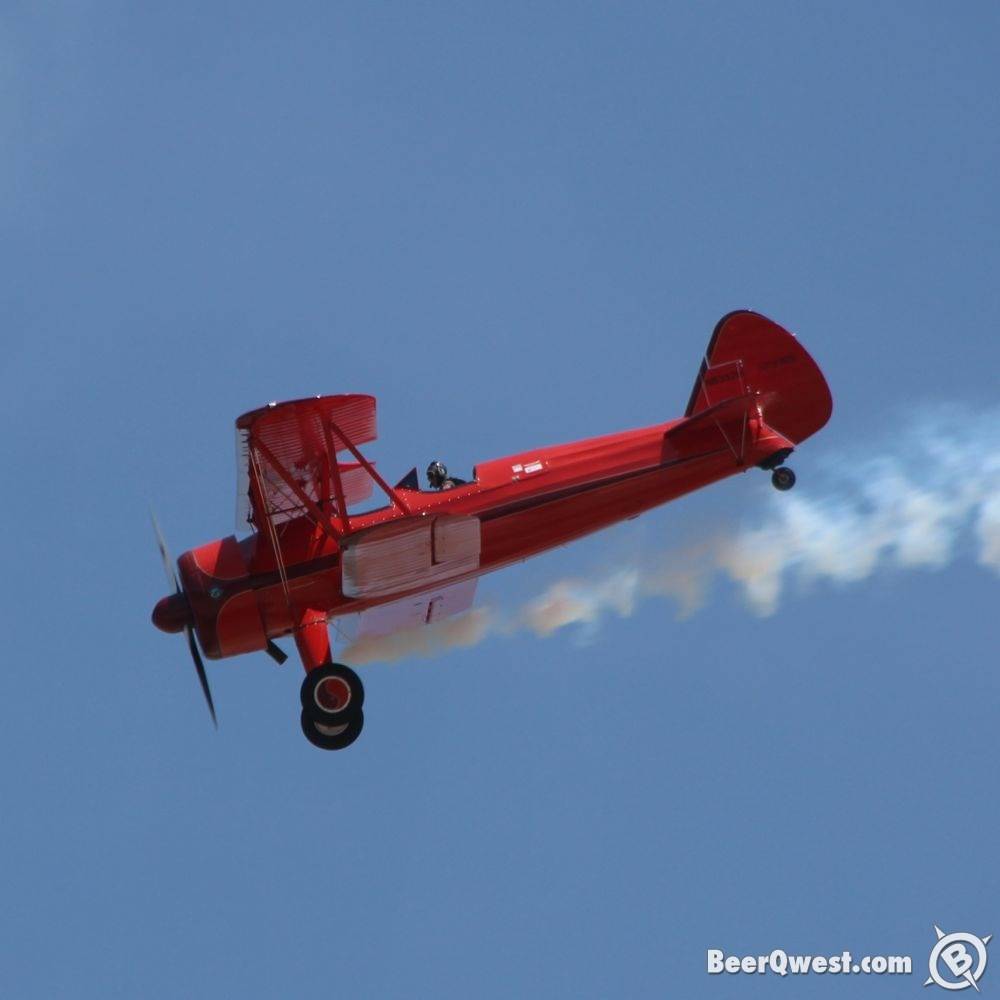 This year's Hangar 24 AirFest started this past Friday, May 16th at the airport across the street from the brewery and featured an evening of country music, aerobatic performances, 40+ food vendors and 30+ Hangar 24 beers on draft, including their very popular Betty IPA and 6th Anniversary Farmhouse Saison. Festivities ended at 9pm Friday with the musical performance of JT Hodges and began again on Saturday promptly at 10am. Saturday's Airfest featured a six band lineup of rock music with Everclear closing out the night ,as well as a variety of aerobatic performances  throughout the day such as the formation parachute jumpers, fireworks being launched from the back of a plane and the Royal Canadian Airforce CF-18 Demo Team.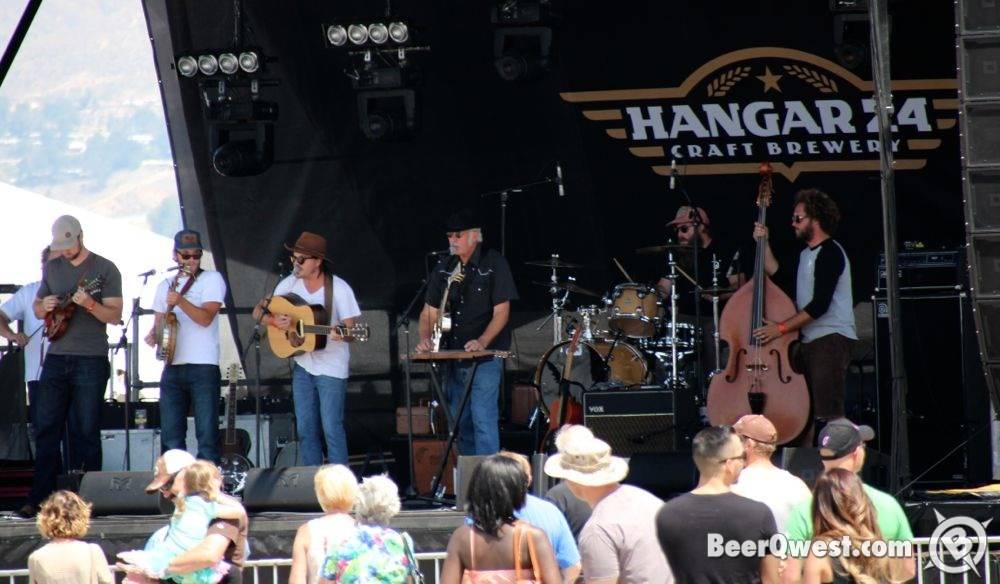 The event itself was spectacular with good music and entertaining aerial performances both days. Alongside the music and airshow, patrons were able to enjoy several craft beers and learn about the history of the local citrus groves with free oranges from a local 100 year old orange tree. Even though this was a brewery-led event, it was family friendly and open to people of all ages. Attendees who were looking for refreshments other than beer were pleasantly surprised with a variety of different nonalcoholic beverages available for purchase such as jarritos sodas, Hawaiian snow cones and several different types of lemonade.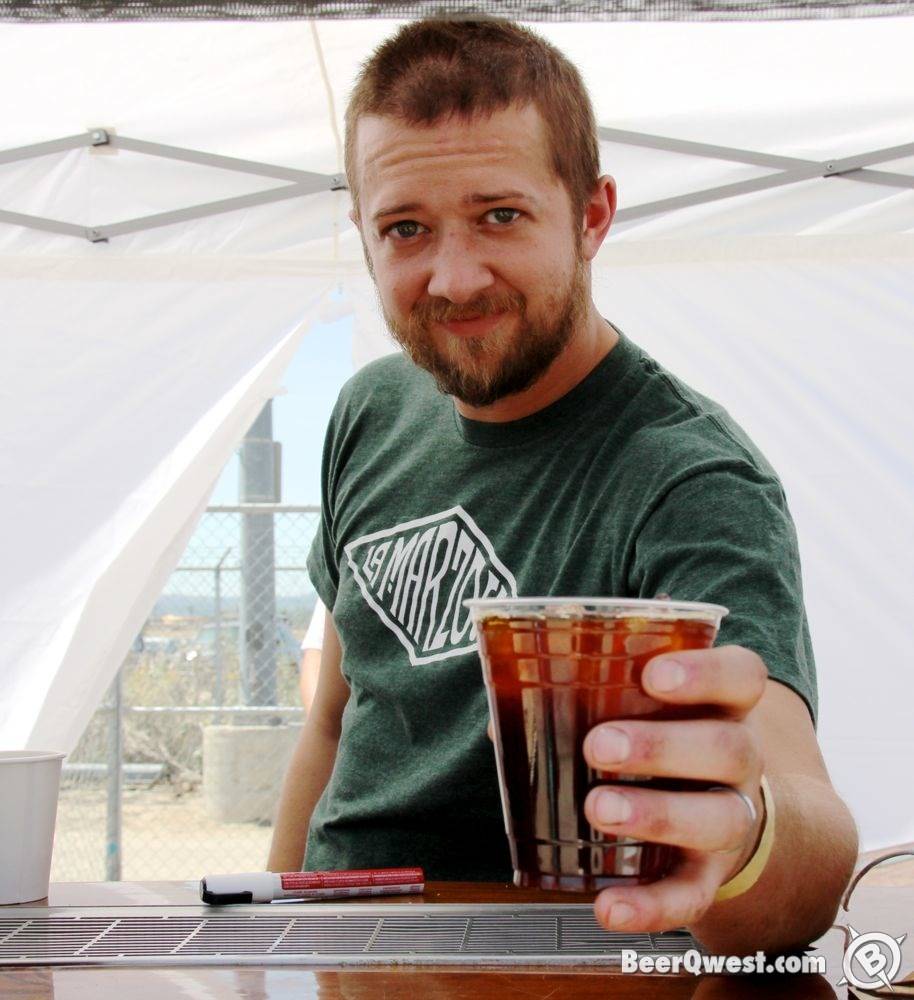 After sorting through all of the food and beverage trucks my favorite nonalcoholic beverage was Augies cold brewed coffee on nitro. This coffee went through a 12-hour cold brewing process, then sat atop nitro waiting to be poured. The nitrogen gas, also known as nitro, gave the coffee a subtle creamy and smooth aftertaste that made it unique from any other coffee I've ever had, and the 12-hour cold brewing process left the resulting coffee higher in caffeine than your ordinary cup of coffee. Cousin's Maine lobster was the star of all the food trucks at the event with their Connecticut roll. This truck didn't win Best L.A. food truck two times in a row for no reason. The Connecticut roll was composed of a huge pile of lobster meat sandwiched between a thick piece of soft, browned sourdough bread, all of which was covered in a succulent lemon-butter sauce.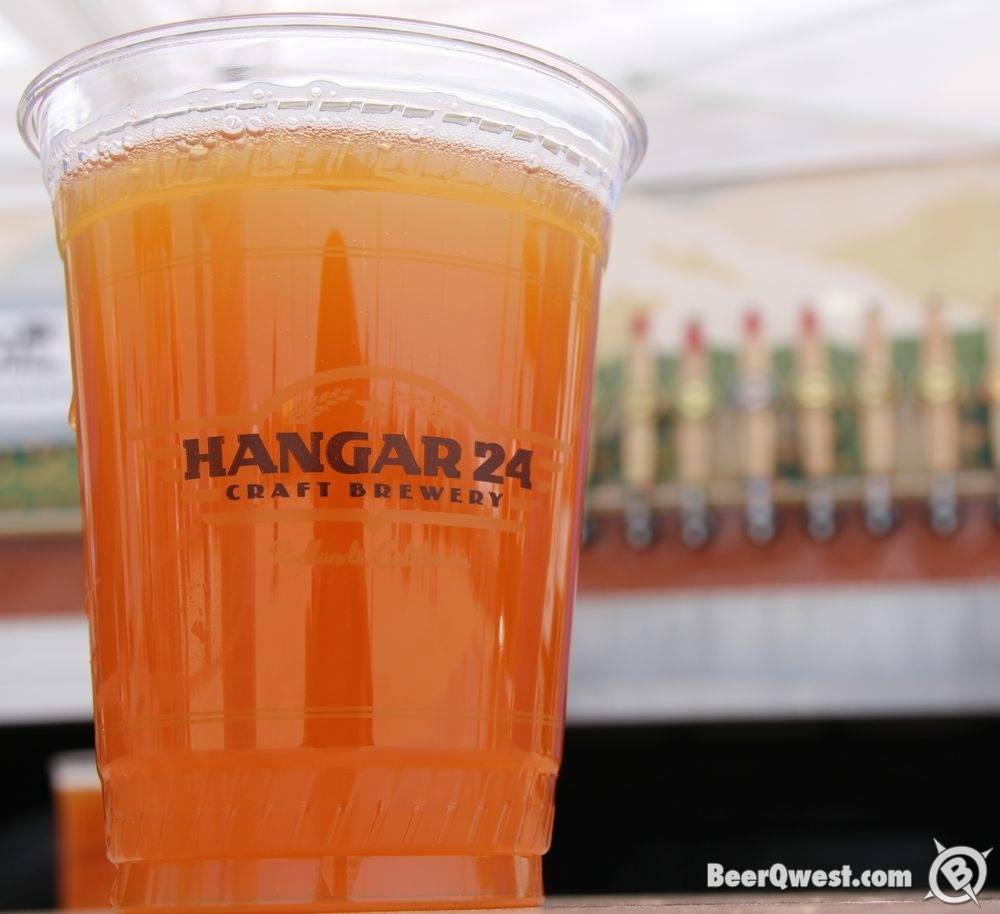 Aside from the airshow, music and food trucks, the true stars of the event in my opinion were Hangar 24's Betty IPA and the 6th Anniversary Farmhouse Saison. Let's start with Betty! This is an American IPA made with a blend of Mosaic, Citra, Simcoe and Centennial hops giving it an amazing, floral aroma and a variety of flavors including citrus zest and tropical fruit. It's just hoppy enough to be delicious and not overly bitter. This is the perfect beer for those upcoming warm summer nights. Next is the 6th anniversary FarmHouse Saison. This delicately sweet and subtly sour saison was a hit! With an initial floral & sour aroma, then tart to quickly sweet taste and ultimately floral finish, this is one of the best beers Hangar 24 has made to date. With a refreshing flavor and an abv of 6.3%, it's an easy day drinker.
Overall, the Hangar 24 AirFest was definitely an event full of family-friendly fun and entertainment. Alongside the countless aerial and musical performances throughout both days of the event, there were a number of food trucks serving delicious food and beverages and beer stations ready to pour you a fresh Hangar 24 beer around every corner. With the backdrop of the mountainous hillside and the cool weather this was indeed an event I would have been sad to have missed.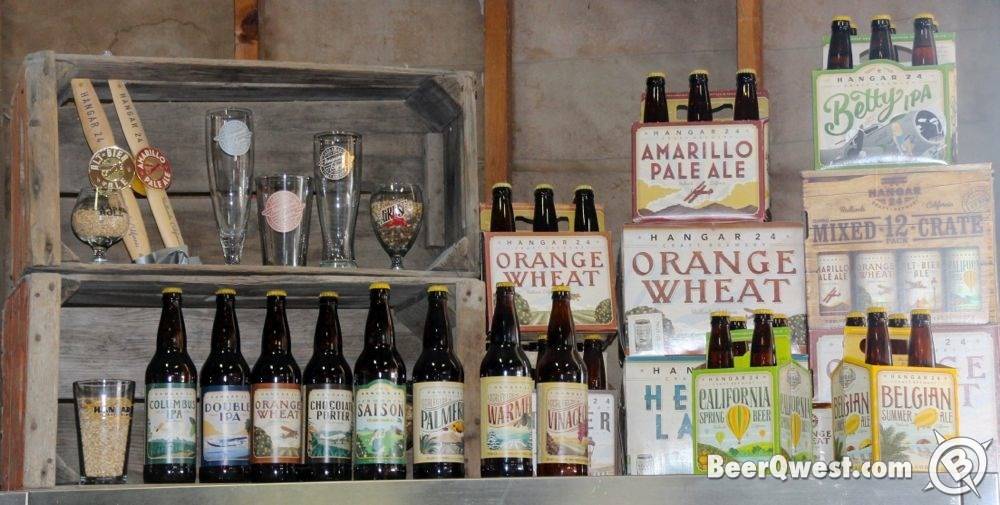 Tags: