Few foods can be paired with beer, besides burgers. Well, maybe pizza too. Oh, and there's buffalo wings...and maybe bratwurst. Ok, a lot of food pairs well with beer, but to me, there is nothing quite as nice as pairing beer with a taco. The taco is a great design. They're compact, so one may enjoy a multitude of them. They're pretty flavorful to begin with, what with the spiced meat, onions, cilantro, lime and all. But as perfect of a package we they are, there's always room for improvement.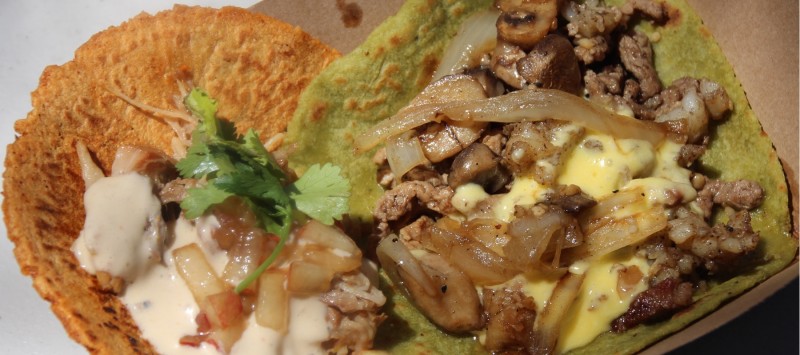 Lately the taco has been enjoying a little bit of a renaissance, and it has come in the form of fusing international flavors. Influences from China, North America, South America, Japan, Germany, Spain and France have all had a hand in this new incarnation of the taco. Like the brewer, getting fancy with the hops, coffee, spices, and fruit in the newest batch of beer, the taco chef is looking to ingredients outside the norm and deviating from the old recipe to create something really great from something that was already good.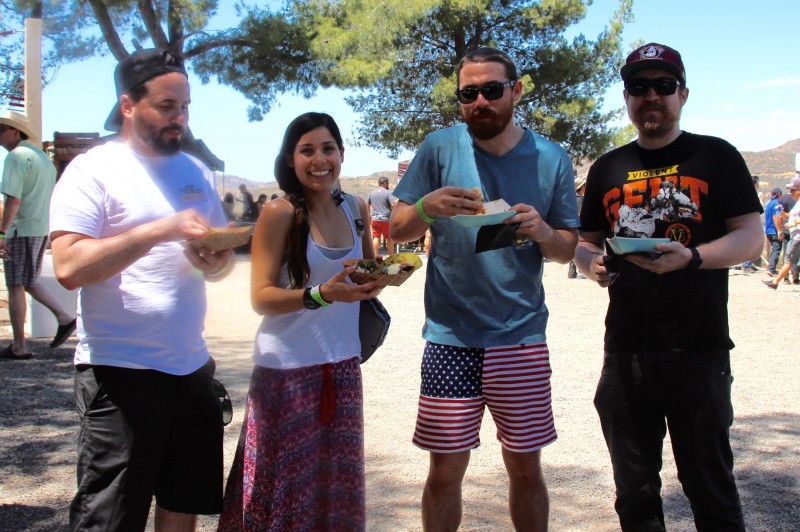 Mr. Cameron Collins was very selective, it seemed, in choosing which food vendors to invite. Even though this was a beer festival, the tacos were not only the star, and they were battling against one another for supremacy. Dr. Bill Sysak was among the judges at the event, ready to decide which tacos would receive accolades at the 2015 Sabroso. Haven Gastropub offered up a crispy squid taco as well as their take on the pork belly taco, for which they received 3rd place. The Kroft came out swinging with their asian-influenced pork belly taco with a sticky bun instead of a tortilla. These went fast, and The Kroft received 2nd place. But it was Stadium Brewing that took 1st place. To accompany their Blueberry Lager, Stadium Brewing was cooking up duck tacos which were accompanied by a very tasty layer of mole. Very tasty, and very creative.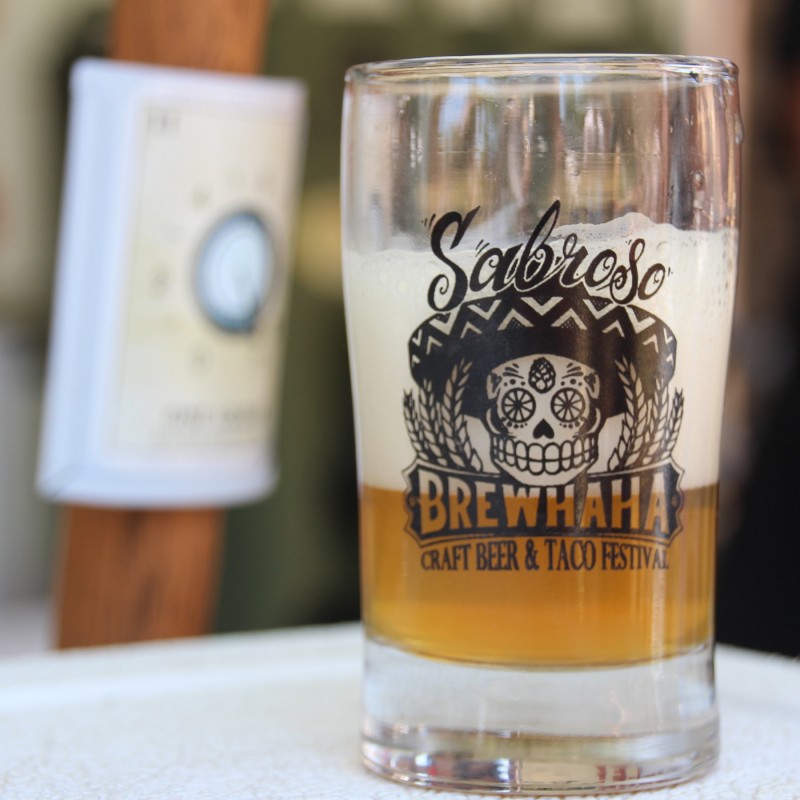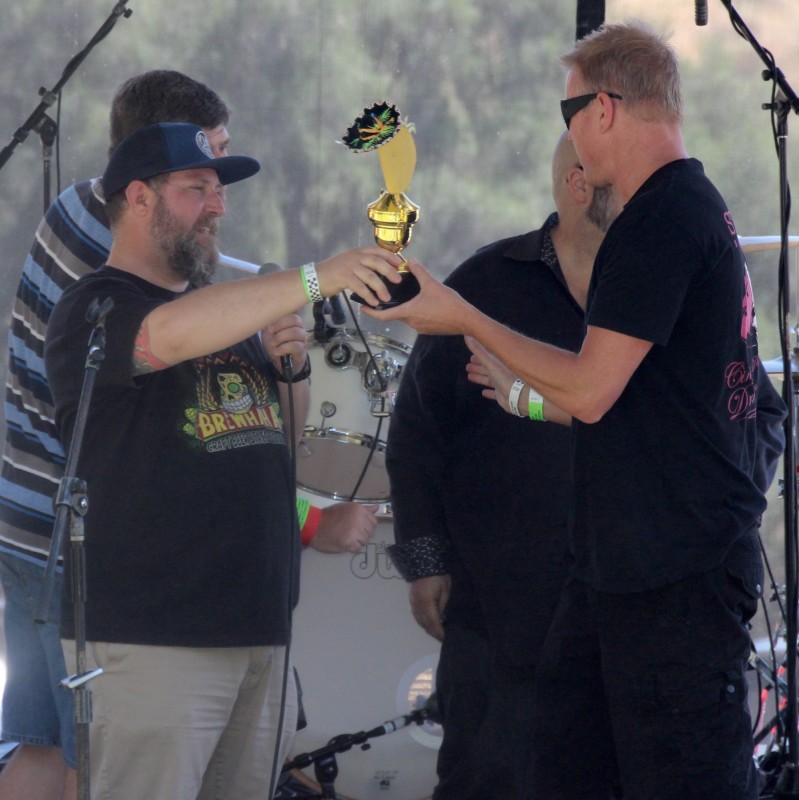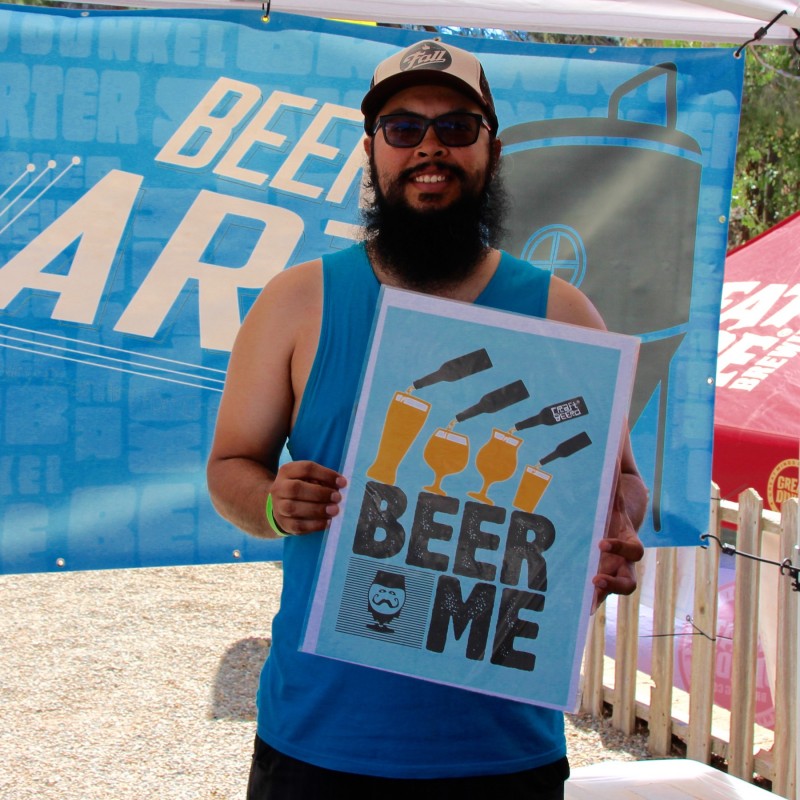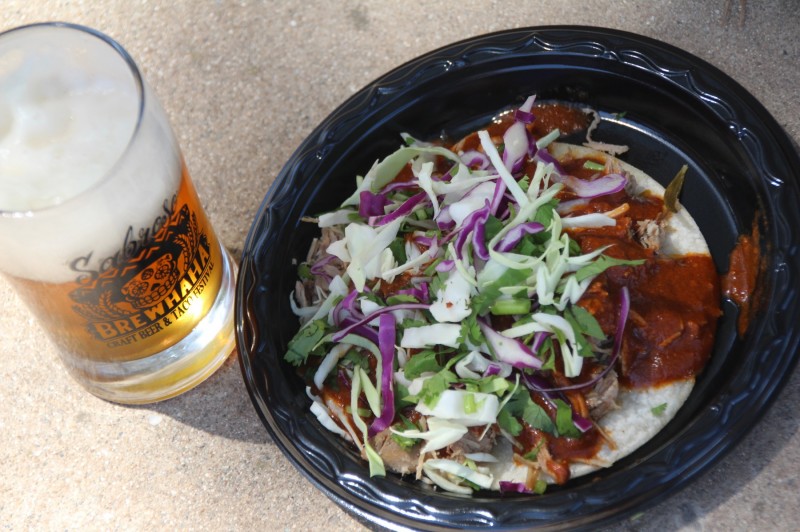 Things were really heating up at Lake Irvine. In fact, a grudge match broke out between Bottle Logic and Noble Ale Works! So, naturally they took it to the wrestling ring. Either brewery chose a luchador to represent them before they all went at it, no holds barred. And in the end, it was a draw--both wrestlers were disqualified by being counted-out by fighting outside of the ring for too long.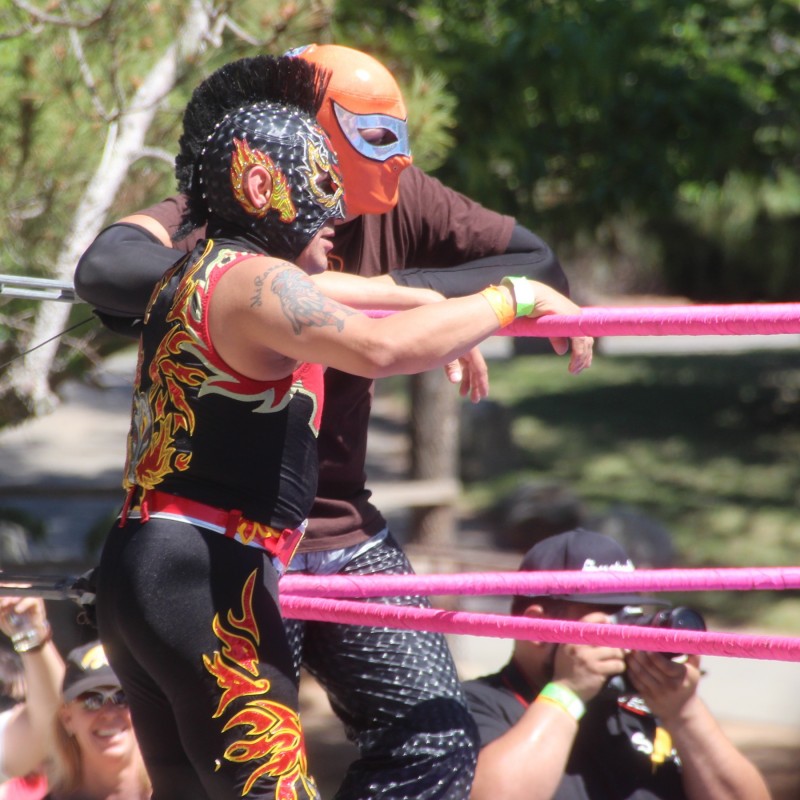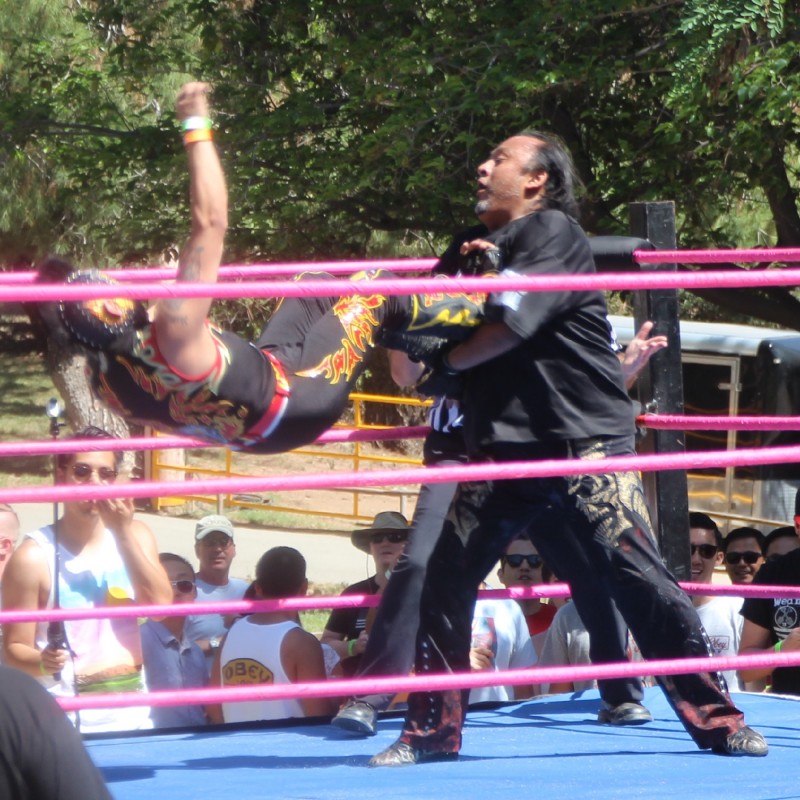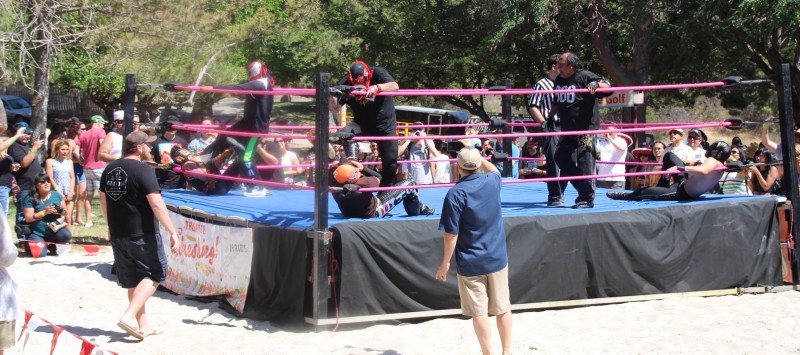 Fun was had by all: lots of luchador action, a fine list of both breweries and food vendors were very much appreciated. Because of the emphasis on honing not only the craft of brewing, but the fine art of taco making as well, is the reason why Sabroso continues to be one of our favorite events in southern California. Brew Ha Ha Productions continues to astound us through the events they hold. The main Brew Ha Ha beer festival is coming up September 12th. BeerQwest will be there, as well as 90 breweries, 3,500+ craft beer enthusiasts. Not to mention an exciting collaboration brew from San Clemente: Pizza Port, SC, Artifex Brewing, and Left Coast Brewing Co. are coming together for this years collaboration brew - South County IPA.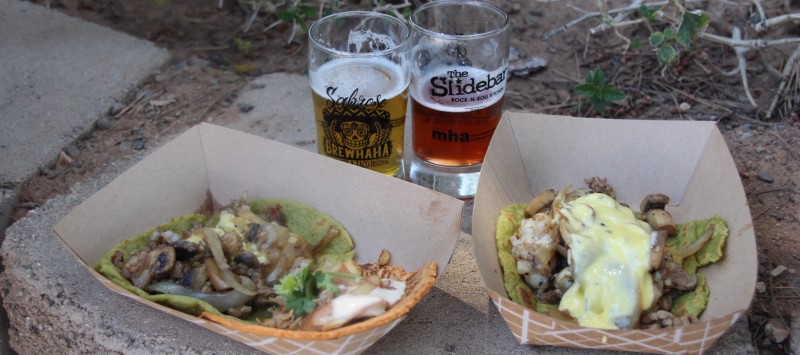 Tags: