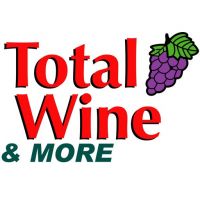 Location Information
Take Away
Cans
Bottles
4-packs
6-packs
Cases
Kegs
Additional Bottle Shop Information
Operated by:
Total Wine & More
Bottle Shop Information
Phone

760-346-2029

Address

72339 Highway 111
Palm Desert, California
United States of America

Payment
Follow Total Wine - Palm Desert
Bottle Shop Features
Public Wi-Fi
Take Away

Cans
Bottles
4-packs
6-packs
Cases
Kegs
Additional Bottle Shop Information
Operated by:
Total Wine & More
Total Wine & More is America's Wine Superstore®—the country's largest independent retailer of fine wine. We started in 1991 when brothers David and Robert Trone opened two wine stores in Delaware. We currently operate over 100 superstores across 15 states and are growing rapidly.
We are committed to having the best wine selection with an emphasis on fine wines. This differentiates us from many retailers in the United States who specialize in one geographic area or price category. Our typical store carries more than 8,000 different wines from every wine-producing region in the world.
In addition to a world-class selection of fine wines, the typical Total Wine & More also carries more than 2,500 beers, from America's most popular beers to hard-to-find microbrews and imports, and more than 3,000 different spirits from every price range and category.
Total Wine & More is committed to having the lowest prices on wine, spirits and beer every day. Our tremendous buying power and special relationships with producers, importers, and wholesalers offers us considerable savings, which we pass on to our customers.
Map
User reviews
There are no user reviews for this listing.
Did you find something missing?
Add it.